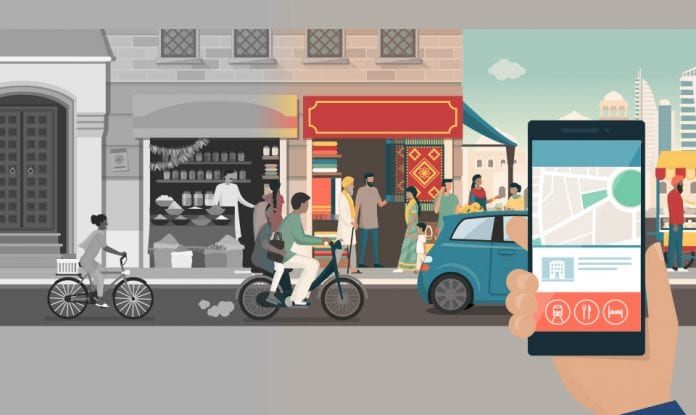 In the early 1980s, if you lived in Bhopal, the capital of Madhya Pradesh, and wanted to commute within the city using public transport, it would have taken hours to negotiate a few kilometres. The city buses would halt at designated stops and continue to stall endlessly until they found enough passengers to fill the seats. They wouldn't move until they were tailed by another bus similarly looking for passengers. In smaller towns the task was even more arduous because public transport simply didn't exist. Commuters had no option but to sweat it out waiting hours at bus terminals and stops.
Owning a vehicle was a luxury. There were only two models of cars available — Ambassador and Fiat, and these were owned by the super rich. The favourite carriers of the middle class were two scooters of Italian make — Vespa and Lambretta. Both had various brands as ownership of the companies that manufactured them changed frequently. Of the two vehicles Vespa, whose Indian version was largely manufactured by Bajaj, was more popular. It had a waiting time of nearly a year, but if you had the right contacts you could get your favourite vehicle in six months. Lambretta was more easily available, with a waiting period between booking and delivery reduced to a month.
Vespa and its variants were more fuel efficient and, therefore, in a price-sensitive country like India it was the preferred choice, though it had a problem. Since the engine was on one side of the vehicle's chassis, those learning to drive found it often difficult to balance. Both vehicles were workhorses and one could either add an extra seat or tie additional luggage to the spare wheel. There were no side indicators and turns were conveyed by show of a hand. Those days, helmets didn't exist and traffic was much lighter and, therefore, people could feel and enjoy the wind in their hair. The petrol cost was ₹12-15 a litre.
Cut to the present, the Metro network has spread far and wide. In Delhi, the Metro network is 373 km long with 271 stations. The coaches are world-class and travel is a breeze. The air-conditioned coaches give a salubrious feel. The frequency of trains are so awesome that during peak hours, the time gap between two trains running in the same direction is less than 90 seconds. The culture of Metro is now spreading to several cities.
To continue reading this article...
You have to be a Premium Subscriber
Start your subscription with a free trial
Enjoy unlimited Eighth column, archives and games on
thefederal.com and many more features.
You will also be supporting ethical and unbiased journalism.
plans start from Rs. 149