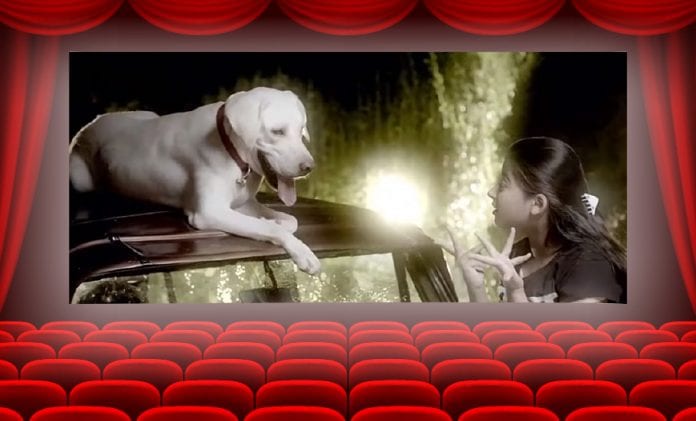 Imagine this scenario: a woman wakes up naked in an abandoned building and eventually goes to the nearest dumpster to find something to cover herself with. But a pack of ferocious stray dogs get territorial and one chases the woman across the street, into a parking lot, where there's a building, and sits outside the toilet that she manages to lock herself in. It stays there, growling, terrorising the woman.
This is one of the many ridiculous representations of animals in movies. 'Aadai', a Tamil movie starring actor Amala Paul, shows stray dogs to be vicious and vengeful, a common (and uneducated) theme used in the Indian film industry. Let's face it — no dog, unless trained, is going to hunt you down like that. We need to give stray dogs some credit; they have better things to do than sit in front of a toilet, waiting for a nude woman to come out. Unless, of course, the dog is a symbolism for lecherous, rapey men...
In a desperate attempt to show animals on screen, Indian movie makers tend to portray them in problematic roles that range from cuddly pets with human traits to them being heroes, villains and even ghosts.
When's the last time a dog chased you beyond its territory, with a vengeance that only humans can muster? It's a dog's natural instinct to protect its territory and barking is a way it expresses itself. Making the assumption that all stray dogs are ferocious, especially through a mass medium like cinema, is just wrong. A sense of fear of stray dogs is instilled in the minds of people as Indian breeds are always misinterpreted in Indian cinema.
To continue reading this article...
You have to be a Premium Subscriber
Start your subscription with a free trial
Enjoy unlimited Eighth column, archives and games on
thefederal.com and many more features.
You will also be supporting ethical and unbiased journalism.
plans start from Rs. 149