Toit brewpub in Bengaluru is not an easy place to enter on a weekend. With walk-in reservations only, the waiting time at the microbrewery is 30-45 minutes on an average. The popular pub is one among the 50-odd microbreweries in the city that offer a variety of craft beers.
Microbreweries, which popped up in cities like Bengaluru, Hyderabad, Mumbai, Pune and Delhi over the past few years, have changed the face of the craft beer industry in India. While the craft brewing industries in the US, the UK and Europe have peaked, the art is still in its nascent stage in India. In fact, the entry of craft beer has forced industrial beer manufacturers to sit up and take the competition seriously.
Industrial or mass produced beers are made of cheaper ingredients in order to cut costs while craft beers are made using handpicked ingredients (mainly malt, hops, yeast and water) and produced in smaller batches by master brewers. While industrial beers are monotonous in colour and flavour, craft beer comes in varieties. It ranges from light gold to black in colour and there are zesty, fruity, coffee-chocolate flavours, with different kinds of aromas.
Advertisement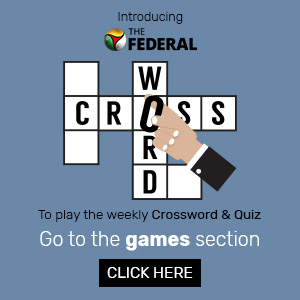 Microbreweries are not only challengers to local beer brands but also international beer companies. Companies that mass produce lager, like Kingfisher, Carlsberg and Heineken, have dominated the beer market in the country, controlling two-thirds of it. With the rise of craft beers and microbreweries, beer lovers now have alternatives. Belgian, German and American craft beers flowed into the market in hopes of attracting more drinkers.
Brew pubs attract a lot of youngsters across genders. People in the age group of 22-40 prefer craft beer as it differs in taste and colour, and is freshly brewed. The drinkers don't mind paying a premium price considering the choices available.
Neha Gudugunti, 26, who works at a tech company in Coimbatore, says she likes craft beer because there are different flavours to choose from and the alcohol content is more depending on the flavours. "I would any day go to a microbrewery and try different flavours. One or two mugs and that keeps us high, unlike regular beers where we don't have many options to choose from."
Another beer lover, Richa Chopra says that craft beers are organic in flavour and are of better quality. "I'd choose craft beers as the regular ones have a lot of chemicals (typically glycerine) added as preservative."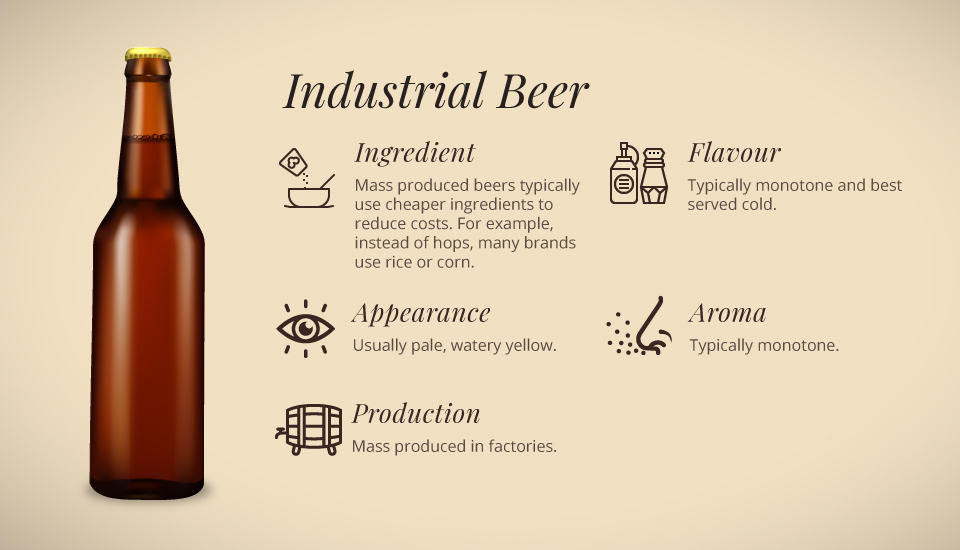 Microbreweries face trouble
Despite a youthful demographic and a good consumer base, India's beer market has been slow to take off. India's beer consumption remains the lowest in Asia. The per capita consumption of beer was about 2 litres in 2018, compared to 30 litres in China, according to reports.
Most of the microbreweries are in tier I cities. Also, the craft beer at microbreweries is priced higher, almost twice as much as bottled lager. There are challenges the craft beer industry faces from various government bodies as well.
"Obstacles to licensing, high taxes and advertising bans limited opportunities for multinational brewers to expand India," says a report by BMI Research. In addition, with many states mulling ban on liquor sales and people preferring locally produced whiskey add to the woes of the beer industry.
States like Bihar, Gujarat, Nagaland, Mizoram and Lakshadweep banned liquor sales. In Tamil Nadu, the excise minister said the state did not have any plans to allow microbreweries though there were proposals and interest shown to set them up in Chennai. The minister added that the government plans to shut down existing TASMAC shops (government owned liquor shops) in a phased manner.
Meanwhile, Uttar Pradesh Chief Minister Yogi Adityanath announced the state would permit microbreweries but with numerous restrictions. His government said the breweries would only be allowed to produce 600 litres of beer a day. And it would impose a penalty of ₹5,000 per day for violation of microbrewery rules. In comparison, Bengaluru microbreweries produce roughly 1,200-1,800 litres a day on weekends.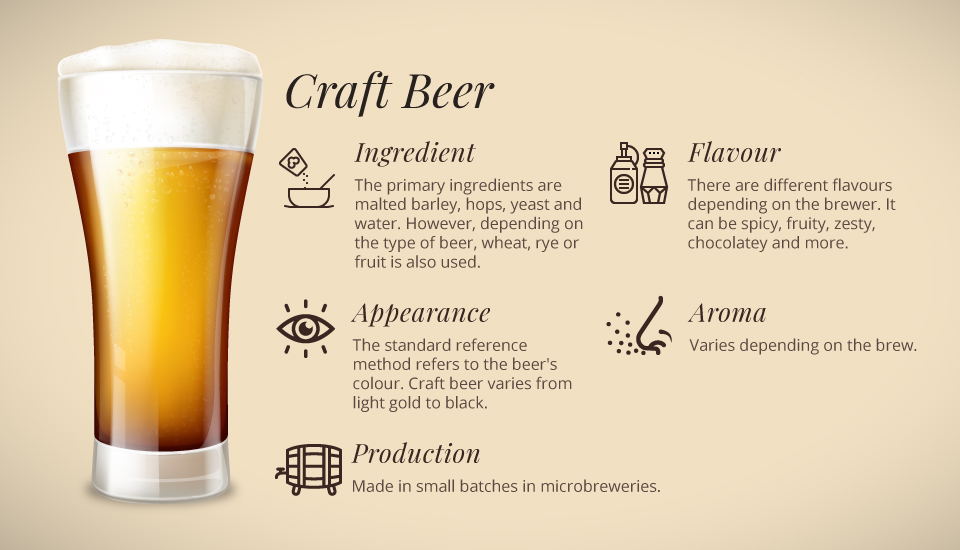 Space for alternatives
While microbreweries have so far catered to a niche section of society, cheaper alternatives are emerging, ushering in a second wave of craft beer in India. Moving beyond microbreweries, craft beers, influenced by trends from the West, are now available in bottled cases. Brands such as Bira 91, White Owl, Simba, Witlinger and White Rhino thrive in the Indian market. These brands are also making waves in tier II cities and beyond.
The bottled craft beers are priced 15-20 per cent higher than regular beers, but are comparatively cheaper (by 40 per cent) than the beers sold in microbreweries. As bottled craft beer is mass produced, and not made in small quantities in microbreweries, it comes at a reduced cost while retaining the taste and flavour. Customers feel the quality doesn't differ much compared to what you get in microbreweries.
While a 500 ml Kingfisher strong beer costs ₹130, a Bira equivalent costs ₹150, and craft beer at a microbrewery would cost ₹250.
For people like Swapnil Jha, a techie in his late 20s, who doesn't want to wait at a microbrewery for half an hour, bottled craft beer comes as a rescue. He now sips it at home instead of visiting a nearby microbrewery.
While these brands have added to the craft beer sales market and pushed people to explore new varieties of beer, they have affected the sales of not just the traditional beer brands, but also that of microbreweries.
"A couple of years ago, we used to sell 1,800 litres of beer a day on weekends and about 900 litres on weekdays. Now we perhaps sell about a third less on weekends as people have the choice of savouring craft beer at home," says Satish Belve, manager at Toit.
Today, if you walk into any liquor store in tier I and II cities, you can spot bottles and cans of Bira 91 beer. Featuring a cartoon monkey with punk hair, with one small eye and one large eye and an imprint of 'Imagined in India' on it, the Bira brand was launched by B9 Beverages in 2015. And it was an instant hit.
Founder by serial entrepreneur Ankur Jain, the company managed to grow five-fold last year and captured 5 per cent market share, according to the company estimates. Jain started the brand when he moved back to New Delhi after living in New York for 10 years.
The company is backed by Sequoia Capital and Belgian investment firm Sofina, and has raised close to ₹100 million till date. It has increased its sales from mere ₹32 crore in FY 17 to ₹161 crore in FY 18, making profits to the tune of ₹101 crore.
Bira 91, which started its first brewery in Belgium in 2015, is rapidly expanding in India. The company expects to expand its production footprint five-fold to 2 million barrels before summer of 2019 from the current capacity of 350,000 barrels. The brand also entered the strong beer segment, directly competing with Kingfisher.
Speaking at the launch of a product, Jain said, "We believe that consumers across all socio-economic and geographic spectrum want flavour in the beers that they consume. Bira 91 portfolio of beer is designed to fill that gap in the market and bring flavour to the masses. We aim to activate 10 new states and go deeper into our existing markets."
Similarly, there's another brand, Simba, which kicked off in Durg, Chhattisgarh, in 2016. Born to a family that has been in the liquor business since the 1970s, 27-year-old Prabhtej Singh decided to start a brewery at the place where he grew up. The brand is now available in Delhi, Mumbai, Bengaluru, Goa, Kolkata, Guwahati and Raipur. It recently opened its second brewery in Arunachal Pradesh as it plans to conquer the North-Eastern market.
Many of these brands target millennials, who are more brand conscious, and operate their businesses as start-ups — burning cash in the initial years to attract customers. They even sell merchandise, from T-shirts to bags, caps and custom designed playing cards. Bira clinched the official sponsorship of ICC global tournaments for the next five years.
The new brands are pushing traditional players to enter the craft beer market. Besides Kingfisher, even microbreweries have plans to launch their own line-up of craft beers to catch up with the market trend.
The Indian beer market is expected to grow at a CAGR of more than 6 per cent during 2018-2023, according to The India Beer Market Outlook 2023 report. The report further indicates that consumers will shift from standard brands to premium brands, spurring new brand launches.