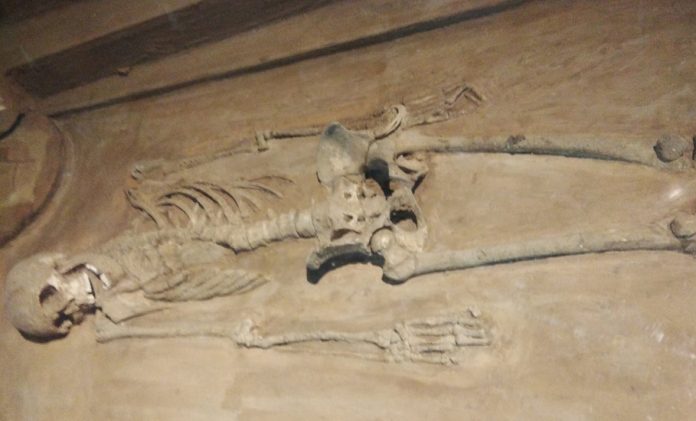 The dead don't speak but their remains maybe screaming out the story of what happened to the dead. What it takes to listen to a person or animal for whom all that remains is a skeleton is an expert — an expert who can listen to skeletons.
Skeletons of human beings and animals, excavated from archaeological sites, have been part of Veena Mushrif-Tripathy's life since she started researching palaeopathology, the study of ancient diseases from skeletal remains excavated from archaeological sites, two decades ago. A developing field in Indian archaeology, palaeopathology aims to trace the origin, evolution and history of diseases over long periods of time through pathological changes which represent diseases suffered in life and observed in human remains buried at archaeological sites.
A slight mark on a skeleton can mean a lot. For example, the skeletal markers of occupational stress can throw light on daily activity patterns of the individual, and on the broader scale, of the population. Reanalysis of skeletal collections has yielded new evidence of pathologies. Recent developments in methodology and technology like ancient DNA, DNA of pathogens, microscopy, isotope analysis and advancement in radiographic techniques have widened the scope of palaeopathology in India.
Being part of many archaeological excavations in India, Veena has studied in detail the skeletons to get an idea about the ancient people and society. She has documented many diseases such as leprosy, sinusitis and congenital anomalies so far. "Studies on the Balathal (Rajasthan) specimen indicate that lepromatous leprosy was present in India by 2000 BC. This is the oldest documented skeletal evidence for the disease from India," said Veena Mushrif-Tripathy, assistant professor in physical anthropology at Department of Archaeology, Deccan College Post-Graduate and Research Institute, Pune.
To continue reading this article...
You have to be a Premium Subscriber
Start your subscription with a free trial
Enjoy unlimited Eighth column, archives and games on
thefederal.com and many more features.
You will also be supporting ethical and unbiased journalism.
plans start from Rs. 149