"Whatever budget they table, it will only benefit the corporates. Small shopkeepers like us won't get anything out of it," says Selvakumar, a provision store owner in Chennai. Similar sentiments hang in the air as the economic growth sank to a five-year low of 6.8 per cent the previous year.
As Finance Minister Nirmala Sitharaman gets ready to present her maiden Union Budget, a heavy burden sits on her shoulder — the Indian economy has been stumbling over the past couple of years and expectations are high that this budget will help stabilise that.
But will the budget be able to cushion rise or fall in global fall in oil prices? "Transportation is our main concern, it is our biggest expense. A lot of money goes into paying for diesel and petrol. If the government does anything to reduce these prices, it will be helpful for us," adds Selvakumar.
Advertisement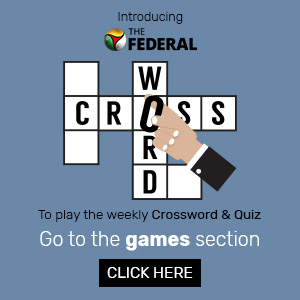 Oil prices are a concern across income groups. Damodaran S, an IT professional in Bengaluru, thinks that the cost of living and petrol prices keep increasing, so he wants the tax slabs to be re-visited and the exemption limits to be increased so that he is left with surplus cash in hand. He also wants the government to make a special mention for the suburban rail system in Bengaluru, which is a long pending project, as the public transport system needs to be improved.
Public transport is an issue for frequent travellers, especially the railways, which connects the country at accessible rates. Senthil Raman, a solo traveler from Bengaluru, says he doesn't usually expect much from the budget, but this time is different. He wants the government to improve the railways infrastructure and reduce the cost of train tickets, which he feels is on the higher side.
Many of these decisions are taken outside the budget and therefore the finance minister may not be able to do much in her Union Budget tomorrow. But the whole exercise of budget presentation is hyped up so much that the ordinary citizen end up thinking that if there is anything financial probably it would be dealt through the budget.
Relief from taxes
As expected, one of the first associations people have with the budget is taxes. The middle and upper middle class, in particular, are keen to see what the Finance Minister has in store in the direct taxes department.
Chezhiyan, a financial consultant in Chennai, says, "In the interim budget the government announced that people whose annual income is ₹5 lakh and below will get a full tax rebate. We don't know whether the income cap will remain the same or not." He adds, "People are paying tax on insurance premium. Insurance is a kind of saving. If tax is levied on savings, people won't want to save."
Talking about income tax deductions, V Karthikeyan, director, Euphoria Media Solutions, Chennai, says that he expects considerable changes to section 80C. "In the past five years, the deduction slab of ₹1.5 lakh has not been increased. If it is increased, many more people will show an interest in long-term investments."
Companies, especially start-ups, are looking for some relief from the Goods and Services Tax (GST). Bhavin Turakhia, CEO of fintech firm Zeta, says, "The government must bring some respite to companies after the GST by reducing the tax slab for technology services and products. And for start-ups, we would urge the government to encourage investments in technology hubs, which will help strengthen technologies such as artificial intelligence and machine learning."
He adds that the government should increase the limit of employee tax benefits like meal allowance, which is ₹50 per day, and children education allowance, which is ₹100 per month at present.
FMCG sector
The fast-moving consumer goods (FMCG) sector has been down in the dumps, with giants like Marico and Godrej Consumer Products admitting to the sluggish demand. Companies in this sector hope for much-needed relief with this budget.
The air conditioning segment, which saw some relief with the onset of summer, hopes for a further cool down. Ravi Shankar, president, Tamil Nadu Air Condition Refrigeration Engineers and Technicians Union, Chennai, says, "The AC is no longer a luxurious thing. It is a necessity in every middle-class household. The government has levied 28 per cent sales tax and 18 per cent service tax on it. It is a heavy burden on consumers. We requested for a deduction on tax rates when Arun Jaitely was a finance minister. Now, we have written a letter to the current finance minister Nirmala Sitharaman to deduct the sales tax from 28 per cent to 12 per cent and service tax from 18 per cent to 3 per cent."
Real estate
This is another sector that has taken a beaten over the past couple of years. Sales and rentals have come down because of demonetisation, GST and the Real Estate (Regulation and Development) Act, 2016.
Ajit Chordia, of Confederation of Real Estate Developers Association of India, Tamil Nadu, says, "At a time when the sale of apartments is low, we are expecting concessions for end buyers. The concessions would encourage them to go for affordable housing, apart from the existing Pradhan Mantri Awas Yojana. Direct concessions taxes and extra deductions would encourage people to buy homes for rental stock. In terms of commercial property, relief in terms of input credit would be a big boost."
Construction workers in Tamil Nadu expect a minimum pension scheme for them in the budget. "The pension scheme for construction workers is being distributed through the welfare boards constituted. However, every year, a construction worker deposit an amount and only that is being distributed as the pension after the workers attain 58 years. We expect the central government to allocate money for the construction workers pension," says D Kumar, general secretary of the Centre of Indian Trade Union (construction workers).
He also expects the government to bring a uniform welfare scheme for construction workers across the country. According to him, as of now, Karnataka and Kerala have more welfare projects for construction workers. "The Centre should consider and implement common welfare schemes for the workers," he adds.
Word on the streets
Many have smaller but, equally important, apprehensions. "When I was in college the price of the cigarette I smoked was ₹5 but in the past five years, it has shot up to ₹15. Shopkeepers scare us by saying the price will increase further after the budget. I expect the government to not increase the price anymore," says an assistant director working in the Tamil movie industry.Roadside vendors in Coimbatore seem to have no idea about the budget. "The income tax is only for people who earn more than ₹2.5 lakh or ₹5 lakh. Our incomes do not cross even ₹2 lakh. So, we don't have any expectations of the budget. But we are scared that the prices of vegetables and food grains will increase after the budget. If the prices increase, we will be forced to increase the price of food items, which the people will not accept and we may lose a few regular customers," says M Rangarajan, a roadside food vendor in Coimbatore.
Expectations of women
For 28-year-old Revathi Kumar, part of the IT workforce in Bengaluru, since a woman Finance Minister is presenting the budget this year, she expects the minister to focus on women's safety at public places and allocate more funds for increasing police presence and camera surveillance. She adds that an increase in tax exemption limits will help working women retain more in hand.