What's in a name? Well, a lot if it's a Tamil film and the hero goes by the name of Karthik. While Rahul happens to be the textbook hero of millennial romance in Bollywood, Karthik wields the same sway, if not more, over Kollywood filmmakers and their audience.
This perhaps became more pronounced with Mani Rathnam's Alaipayuthey (2000). Since then Tamil cinema has had its fair share of Karthiks — Unnale Unnale, 2007 (Vinay as Karthik), Mozhi, 2007 (Prithviraj)), Nepali, 2008 (Bharath) Theeratha Vilayattu Pillai, 2010 (Vishal), Chennai 600028 II, 2016 (Shiva) and more — wrapped in all shades of love, longing and loneliness; bonhomie and betrayal. Sometimes happy and high on life, most times confused, agonised and brooding.
One would ask what does a column on films have to do with a name? Pretty much everything. For, Karthik over the years became more of a metaphor for love and longing, made possible by filmmakers who perhaps never had any such intention behind calling their lead character by that particular name. Yet the name got stuck and Karthik kept on falling in and out of love, sometimes almost giving up. Yet in the end, picking himself up from the throes of disillusionment.
Advertisement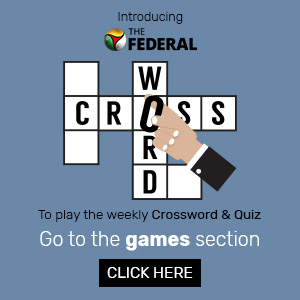 While Karthik continues to pick up the pieces of his broken heart in the world of Tamil movies, the latest filmmaker to bring him back to life on screen is ace director Gautam Menon. Released on YouTube in May, his short film Karthik Dial Seytha Yenn is a sequel to his 2010 hit Vinnaithaandi Varuvaaya. For Bollywood fans, the name — Karthik Dial Seytha Yenn (The number dialled by Karthik, loosely translated in English) — reminds of Farhan Akhtar- and Deepika Padukone-starrer Kartik Calling Kartik, a psychological thriller with an eerily similar title but completely different plot.
So what is it that makes Karthik so identifiable to filmmakers and audience? Here are three films that perhaps have a clue to this enigma called Karthik.
Alaipayuthey, 2000
Directed by the celebrated director Mani Ratnam, Alaipayuthey was basically a crash course on young love and early marriage and its side effects. Karthik (Madhavan) and Shakthi (Shalini) played a pair of passionate lovers who rebel against their families to get married, only to discover the trappings of domesticity and the mundaneness of the institution called marriage. While courtships can be fun, married life isn't necessarily the same. But there is always light at the end of the tunnel, at least in movies.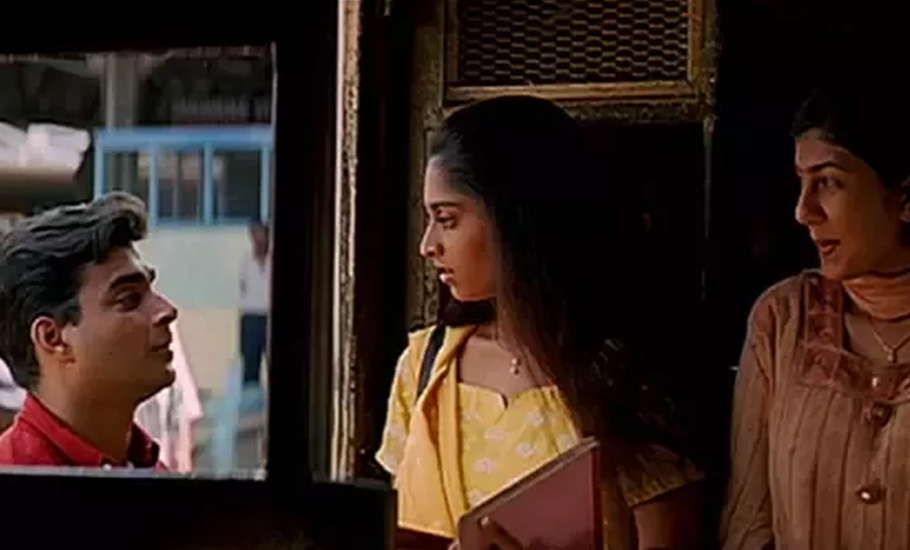 The couple, despite all the ups and downs and drama, reconciles at the end while the audience is given the impression that it will be a happily ever after.
The Hindi remake of Alaipayuthey, Saathiya, was directed by Shaad Ali in 2002. Rani Mukerjee and Vivek Oberoi played the lead couple.
What was so Karthik-esque about Alaipayuthey was the romance that gets real — the mushy love, the 'horrors' of a shared life and the pangs of separation. It's a life lesson on marriage, the much-hallowed institution which makes even the most charming and loving couples inevitably veer towards mundaneness and confrontation.
But then where there is a Karthik, there is also unfathomable love. Love that is capable of crossing all barriers and ultimately getting what your heart wants — well, love.
Rhythm, 2000
Released two decades ago, Tamil musical drama Rhythm was directed by Vasanth. Starring Arjun as Karthik and Meena as Chitra, it's an offbeat romance (with a few commercial compromises) between two people who have lost their spouses in tragic circumstances.
Again in true Karthik-esque turn of events, it turns out that both Karthik and Chitra lost their spouses in the same train accident. The two are brought together by a quirk of fate, only to separate and then meet again with the blessing of all and sundry, including Chitra's adopted son. There is a very poignant moment in the film after Chitra disappears from Karthik's life without informing him.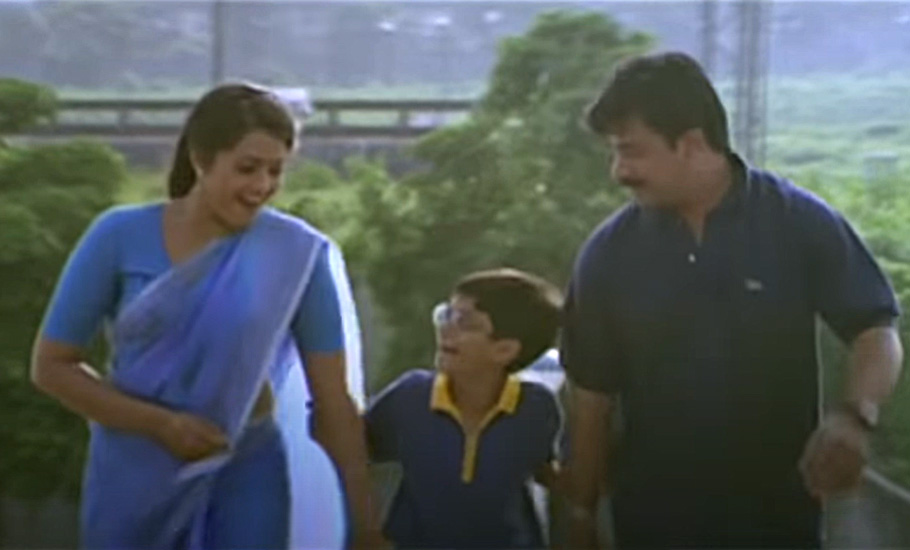 In a moment of utter disillusionment, Karthik stands in front of the mirror and talks to himself: "Irunthaalum porennu oru vaarthai Chithra sollittu poi irukkalam. Illaya mister Karthikeyan?" (Chithra could have at least said 'goodbye' before leaving. Isn't it Mr Karthikeyan?). A collection of such heart-tugging scenes made 'Karthik' the ultimate brooding but charming hero.
Vinnai Thaandi Varuvaayaa, 2010
It is perhaps Gautam Menon's romantic drama that's most 'Karthik-like'. A Mise en abyme (film-within-a-film), Vinnai Thaandi Varuvaayaa is the story of a Hindu Tamil boy and a Malayali Christian girl and their unfulfilled love.
An aspiring filmmaker, Karthik (Silambarasan) falls in love with Jessie (Trisha), who despite admitting her love for him, parts ways and gets married to a man chosen by her family and moves to New York.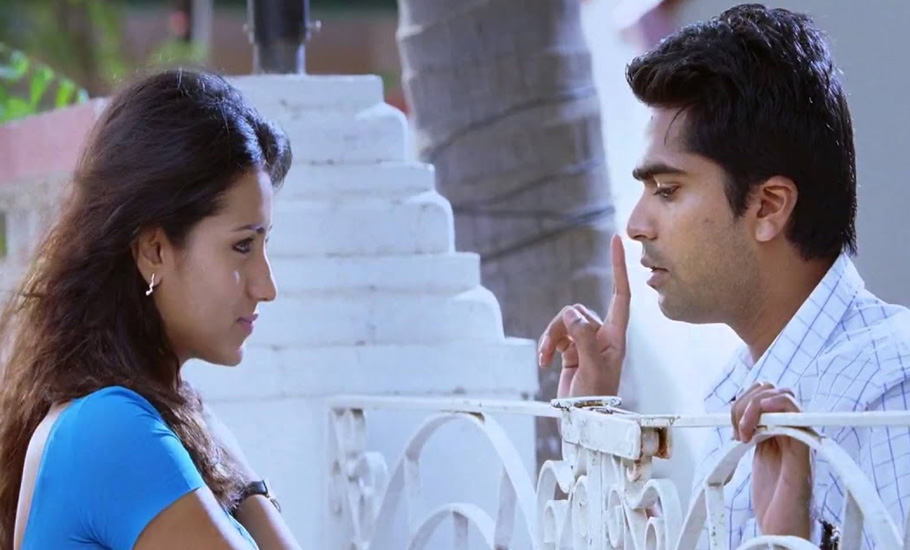 And then Karthik does what Karthiks do — make it happen.
He makes a film about him and Jessie. In this movie, the two again meet in New York and Jessie admits she didn't have the heart to get married to anyone else. They then get married. However, in reality while Jessie and Karthik do meet in New York again, she tells him she is very much married and asks him to move on. The movie ends.
But Menon's obsession with Karthik wasn't over it seems. Ten years after Vinnai Thaandi Varuvaayaa, he released its sequel Karthik Dial Seytha Yenn on YouTube this May.
In the latest movie, Karthik the filmmaker is struggling like the rest of the world to cope with the lockdown in the wake of the novel coronavirus. In a moment of exasperation and joblessness, he reaches out to Jessie, who comes back to Kerala from New York to escape the onslaught of the virus.
As he seeks her attention, Jessie, who is now a mother of two, listens to him and helps him overcome his depression.
That may be the end of the movie but Karthik's story is far from over for both filmmakers and audience.
According to writer GR Surendranath, films are a mirror of our society.
Karthik too is perhaps just a reflection of the audience. Life, as they say, is only a reflection of what we allow ourselves to see.
So, here's to many more Karthiks in future.