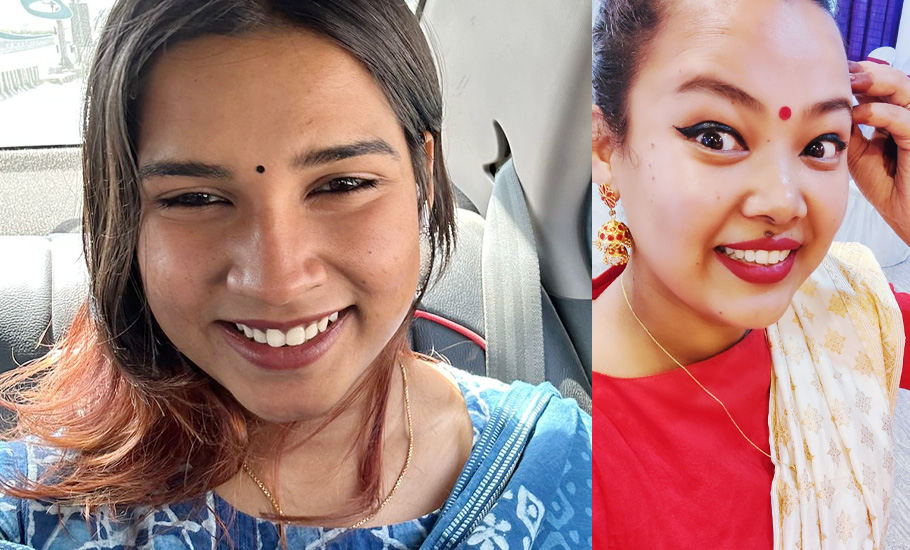 The laughter revolution: How women satirists harness humour for activism
When tomato prices shot up across the country recently, a 22-year-old political satirist on social media, who goes by the handle @therantinggola, put out a short video on her account, in which she parodies Finance Minister Nirmala Sitharaman, mimicking her accent to explain the Centre's decision to increase the price of tomatoes, and linking it to the 'Laal Salaam' of the Communists, the 'anti-national' Kissan (extrapolated to mean farmers) who make the red ketchup, and Italy, the country of Sonia Gandhi's origins.
https://twitter.com/therantinggola/status/1673655756195856387
Earlier, when the nation mourned the loss of innocent lives after the train accident in Balasore, Odisha, @therantinggola reacted to the tragedy with a serious video, in which she highlighted the need for accountability, lambasting Railways Minister Ashwini Vaishnaw and Prime Minister Narendra Modi. The two-and-a-half-minute-long unscripted video makes a departure from her usual comedic approach. It took barely an hour to write, shoot and upload, unlike her other videos, which take up to 10 hours. "It's easier to talk in a serious tone," the satirist tells The Federal.
WHO IS GOING TO TAKE THE RESPONSIBILITY FOR THIS MISHAP? pic.twitter.com/Of7P4KdWDZ

— Ranting gola (@therantinggola) June 3, 2023
That video was born out of anger and sheer frustration, like her short reels on the Gyanvapi mosque controversy, the Kathua rape-murder, and the early release of convicts in the Bilkis Bano gangrape case, who were garlanded as they walked out of jail. "I'm just somebody who is frustrated with the government, and who needs to vent her anger. There are some situations I am not okay making fun of; they should not be taken lightly," says the brain behind @therantinggola.
Like her, a new breed of women satirists, including the likes of @ms_medusssa, are fearlessly taking on the government, using dark humour as a powerful tool for social commentary on social media, where opinions clash and different narratives are pushed relentlessly every second. The take on Balasore accident gained tremendous traction; it became one of @therantinggola's most widely viewed and shared videos as her raw emotion and her concern for the victims, and their families, resonated with people.
@therantinggola, founded in January 2021, initially focused on poetry, dramas, monologues, and videos, but its creator soon found her true calling in political satire. "I used to rant," she confesses, talking about the origins of her unique moniker. One day, randomly, she ventured into dark jokes, following in the footsteps of trailblazers like Kunal Kamra. Her posts embody the spirit of Gen Z, a generation known for its outspokenness. "If my posts are courageous, that is what Gen Z is all about," she asserts. "This is my way to dissent and tell people that things are wrong in the country."
Despite the potential risks, including the possibility of facing legal consequences, @therantinggola remains resolute, stating, "If an FIR is filed against me, it's not going to be bad for me. If I'm put behind bars, it'll mean that I have started pricking the right set of people; that I am strong enough to threaten them. I'll take that as an achievement," she says, underlining that what she does has more to do with frustration with the way things are happening than courage.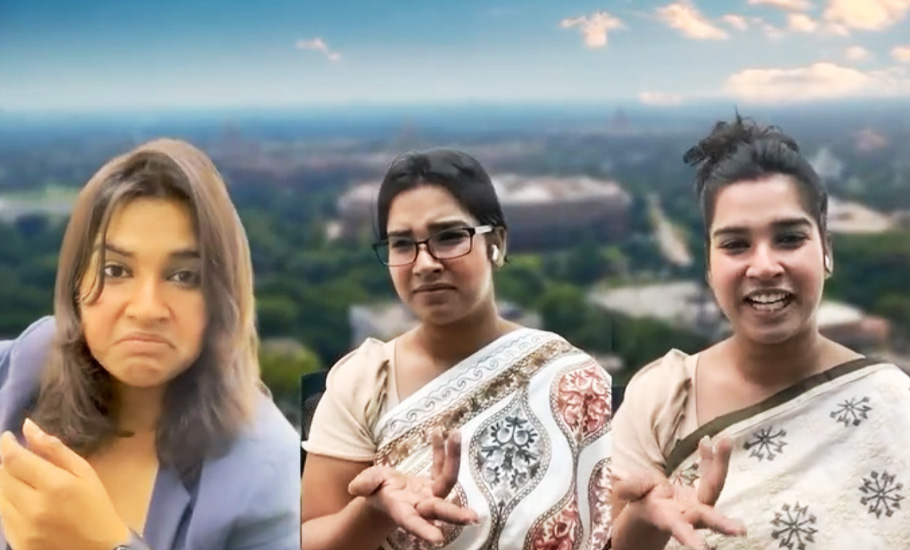 "I started making videos after having achieved the saturation point. Today, I do what I do because, at the end of the day, I can get a good night's sleep. By speaking up, I'm doing my part as an aware citizen. People need to realise that everything in their life is politics, being apolitical is not a choice anymore. And nothing is too political," says the satirist, who remains conscious of her privileged position as someone belonging to the majority community. "I was told to use my privilege wisely. Had I been a Muslim doing what I am doing, I would have been suffering the same fate as Sharjeel Imam, Umar Khalid or Safoora Zargar. I'm not Safoora; that is the only reason I am here calling Narendra Modi Mowgli ji and Yogi Adityanath Chhota Fanta," she says.
@therantinggola shifted from serious video to comic videos for better engagement. "The message is the same. You'll laugh at my video, but after you're done watching it, the veracity of what I say will hit you. I make you laugh, give you a good serotonin boost, but I also make you think," says the satirist, who exchanges notes with like-minded accounts (many of them being males) such as Ms Medusssa, Garima, Netaflix, Nimo Yadav, Cryptic Mind, Narunder, and Satirical Dhruv. They share ideas and support each other's endeavours, collectively influencing the political game on Twitter.
In a way, they are doing what the Opposition ought to be doing. "Criticising government is the Opposition's job, but they are not doing it; it's we who are sowing seeds in the minds of the people that they need to start questioning the government," she says, adding that Opposition must start providing content creators, journalists, meme pages, satirists, and intellectuals with the legal safety net to change the game of perception. If that happens, more accounts will start taking the government to task 'for its many failures'. She says: "The opposition should step up and provide a counter-incentive by offering legal protection to us." With an abundance of content and a growing anti-establishment ecosystem ahead of the 2024 Lok Sabha elections, they are determined to keep the spirit of satire alive to confront injustice head-on.
Hear the cries of the people of Manipur. Let @RahulGandhi walk free amongst the people. Let the country see what the government wants to hide.https://t.co/tuBbD0dW8X
#ManipurUnderAttack #ManipurCrisis pic.twitter.com/egdAJYiqR4

— Dr.Medusa (@ms_medusssa) June 29, 2023
Radhika Vaz, a comedian known for her bold and boundary-pushing acts, finds it problematic, arguing that political parties should not be the ones protecting comedians or determining their fate as the threat to comics is related to the larger issue of the stifling of the freedom of speech and expression. Vaz found herself at the centre of controversy in 2015, when her nude act ignited a firestorm of outrage, particularly on social media, with critics condemning her for crossing boundaries. The backlash intensified in July 2020 when old jokes of hers resurfaced, accusing her of making fun of a specific religion. This period was a tense one for Indian comedy, with female comedians like Agrima Joshua also becoming targets of online harassment and threats due to their content. "Freedom of speech is deeply cultural. We don't have that in our country," says Vaz.
"It is not just about religion or national pride; the right-wing people are not the only problem. A lot of reasonable people, who have a certain perspective, also get offended far too often by something or the other. Earlier, the only place where you could do comedy were the clubs where people, mostly mature and sophisticated, understood the game of comedy: treading or crossing a line. Now, you have so much more riding on a social media following. The comics have to be out there, not just joking about politicians, but random stuff as well," she adds.
Vaz says it is impossible to please everyone all the time as a comic. With the rise of Cancel Culture, the real danger lies in being shunned by corporations and losing opportunities. Journalists, she says, face a graver threat since they have to work with facts. "We have to find ways of saying what we have to say," says Vaz, who keeps away from the hustle on social media even though she has accounts both on Twitter and Instagram. She has found solace in meditation, having detached herself from the cycle of seeking approval and disapproval, ups and downs.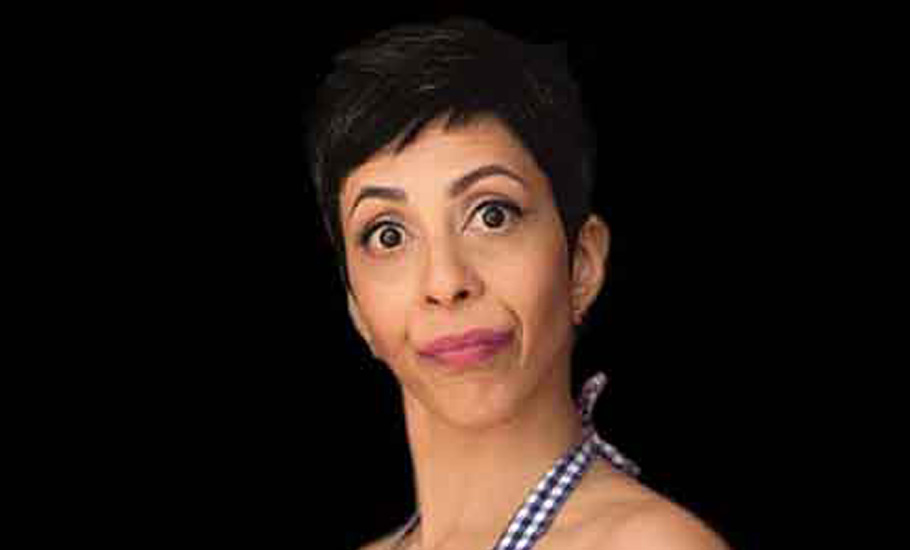 Like Vaz, many comics now shy away from courting trouble. For a reason. "When we were starting out comedy, our biggest stress point used to be to find the shortest possible sentence to get to a punchline. Now my stress is that my punchline might lead me to a sentence," said popular stand-up comedian Neeti Palta, during one of her performances a couple of years ago. This was around the time when comics like Munawar Faruqui and Nalin Yadav were jailed for 'hurting religious sentiments'.
Palta, known for her show Almost Sanskari (2019) and for being a judge and mentor on shows like Comicstaan, incorporates jokes from her own life into her ongoing tour, 'Ulta Palta' (topsy-turvy). She acknowledges that comedy now has more parameters and platform-specific guidelines. Different sensitivities exist, and since more people have access to the Net, expressing an unpopular opinion is always fraught with risks. "On the one side, you have trolls, and on the other, you have the cancel culture. So, it has become a very fine line, a tightrope walk. Speaking for myself, as long as I am not breaking any law, I don't think any topic is off-limits," she says.
Plata believes that it's unfair to expect that a joke won't make someone uncomfortable because a joke, by nature, will poke fun at something or someone. The fact is that we tend to be offended by the truth in that joke rather than the joke itself," says Palta, who adapts her performances based on the specific platform, taking into account the rules and sensitivities associated with each. "If I see something amiss, I'll joke about it. The fact that I am seeing it, the fact that it exists is what should be offensive and not the joke. The whole point of a joke is to draw attention to what I find wrong," she says.
It's the same with Kajol Srinivasan, a stand-up comedian with the handle @lolrakshak, meaning custodian of comedy, who entered the scene about six years ago. A graphic designer, she rekindled her passion for the stage after her failed attempt at becoming an actor, not too long after she met a comedian through a dating app. While she explores various issues (dating, relationships, sex, et al) she is passionate about, she also keeps posting overtly political stuff, mostly on Twitter. "Since I arrived late to comedy, I am not that concerned about repercussions. Because time is limited, you say what you want," says Srinivasan. And yet she resists the temptation to be an activist, keeping her content and performances largely innocuous. While other famous comics have sold-out performances, her audience is niche. And since none of the corporates want to touch politics, she does not want to be overtly political.
"Yeh mic hai, mashaal nahin (this is a mic, not a torch)," Palta says in one of her performances, quipping that she is a comic not a revolutionary. New-age comics like @therantinggol, however, are keen to go the whole hog. She firmly believes that satire and comedy have the power to revolutionise society. "We were told that the pen and poetry will bring the revolution," she reflects. "Today, it's the same, except that satire has replaced poetry. It's our pen that will bring the revolution," she signs off.