Bhumika Sharma was flicking through a book in her study when she received a notification on her smartphone: "Atlas Cycle (Haryana) Ltd is closing its operations on June 3."
A rush of childhood memories started flashing before her eyes — how she would pedal 10 km from her village to her school in Sonipat city. "I am a lecturer at Sonipat's GVM College today. Girls like me cannot imagine fulfilling their dreams without Atlas cycle," claims Bhumika.
Getting nostalgic, she tells The Federal how her cycle — bought for ₹1,400 — turned out to be her constant companion even when she went to college. It used to be the first cycle of almost every child.
Advertisement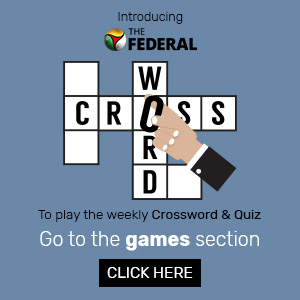 Bhumika is not the only one who will miss the iconic brand wheeling through dingy lanes and highways, leaning against lamp posts, standing at parking lots, resting at college and office campuses.
Putting the brakes on an illustrious journey 
Coinciding with the World Cycle Day, Atlas Cycles — a name that became a synonym for bicycles in India — shut its last manufacturing unit in Sahibabad, Haryana, citing lack of funds to run the factory. To the utter shock of its employees, they came to know of the news through a notice pasted on the factory's gate.
"The company was going through a financial crisis for several years and had depleted all its funds to keep the factory afloat. But now, there are no funds left. We are facing difficulty in arranging funds for our day-to-day operations. We are also unable to buy raw materials. In these conditions, the management is not in a position to operate the factory," the notice read.
Despite hue and cry by employee unions and protests by political parties supporting the workers, the management remained non-committal citing their financial condition.
NP Singh Rana, a spokesperson, said that 420 employees have been laid off but they would get 50% of their wages, for which they are to mark their attendance on working days at the factory.
When asked if there was a way out of the crisis, Rana said the matter is subjudice in the National Company Law Tribunal. The management is looking to pay off dues of suppliers and vendors of raw materials, and a permission to sell a part of the company's land pool has been requested to enable this, he said.
Rana assured that all suppliers and vendors would be paid their dues running into several crores. To fulfill this requirement, it was decided to shut the plant temporarily, and it is hoped that the problem would be resolved soon and the plant is reopened again.
Early days
Atlas Cycles (Haryana) was set up by Jankidas Kapoor in 1951, one and a half decades before Haryana came into being on November 1, 1966, by separating from Punjab.
Despite a modest beginning under a tin shed, the business acumen of Jankidass saw it grow into a factory sprawling on 25 acres of land in Sonipat and become the official supplier of bicycles in the 1982 Asian Games, Delhi.
In the later years, his sons spread the business to two other states. One plant was set up in Mallanpur (Madhya Pradesh) and then, another in Sahibabad (Uttar Pradesh).
Narender Solanki (name changed), who was hired as a draughtsman at the Sonipat plant in 1989 and rose to the post of manager, says Atlas Cycles was like a mother to its employees.
"Apart from salaries and perks for showing dedication in work, it used to have highly subsidised food canteen for its employees and education facilities for children. Needy employees would be given loans, gifts, clothes on special occasions too," says Solanki, who has worked in the company for 31 years and saw his salary rise from a paltry ₹1,100 to ₹30,000 a month.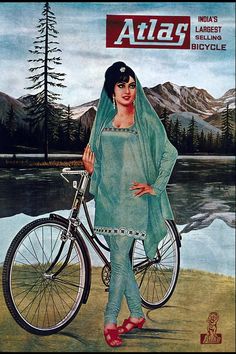 He recalls a time when Atlas got orders in lakhs from across the country and abroad because of its brand value, and people used to compete to be associated with the brand.
But after 2004, things started drifting towards the south after the factories started witnessing losses due to tough competition from high end cycles, and partially due to the mismanagement of the owners, he says.
"All three bicycle plants had maintained one balance sheet which meant that losses in one plant would drain the funds of other two plants. First, Malanpur plant was shut down, then Sonipat plant, and finally notice was served to the employees of Sahibabad plant," he explains.
"I gave my life to Atlas for three long decades so that I could afford quality education, career and life for my children but all that is gone," rues the father of three children, worried about their education and marriage.
Chinese challenge
One of the reasons for Atlas's wane, he says, is because the management is not very enthusiastic on giving it a new lease of life despite its popularity and the readiness of vendors/suppliers based in Ludhiana, Punjab.
But apart from that, the cycle and cycle parts industry, which is mostly concerned around Ludhiana, with around 4,500 manufacturing units, have given in to the Chinese, which, after constant onslaught with cheap raw materials, has edged out Indian players like Atlas, whose cycles are known for their sturdiness and durability.
Low steel price in China is considered to be one reason for their cheap manufacturing that has affected the Indian cycle industry which is worth around ₹6,000 crore.
Experts say that imports of Chinese cycle parts including pedals, chains, brakes, frame, spokes and seats among others have increased dramatically since 2011.
Misuse of the South Asian Free Trade Area (SAFTA) has also been described as one of the reasons for the growing influence of cheap Chinese cycles in India.
SAFTA came into effect in 2006 between eight countries (not with China), but the Asian superpower started routing its cycles and parts through countries such as Bangladesh and Sri Lanka. It was able to evade stamp duties, which enabled it to price it cheaper than the Indian ones, say experts.
The matter was raised by Indian cycle industry but China showed that its exports to India has been declining from ₹262 crore in 2011-12 on the records.
However, the export by Bangladesh and Sri Lanka to India surged during the same period, using the SAFTA route. Interestingly, both these countries have little infrastructure to manufacture big production and send to India. However, as this cycle continued, about 200 manufacturing units had to shut down in Ludhiana alone.
Pradeep Wadhwan, ex-vice president of United Cycle & Parts Manufacturers Association (UCPMA) also blames the Atlas management for their failure to reinvent the cycle brand as per the evolving demand, like its contemporary, Hero Cycle.
Wadhwan says that currently Hero has about 50-60 models to compete with Chinese giants while Atlas has only 15-20 models in the market.
Another area where Atlas has lost out to Hero is the collaborations with key market players.
Wadhwan also compares the costs between Chinese and Indian cycles, saying the former was 25-30% lower which ultimately helped beat the latter.
"Important components like fork, free wheel, chain set, chain wheel are much lower when imported from China while in the local market, these parts are available at 30% higher price", Wadhwan adds.
Faced with stiff competition, some cycle manufacturers have even turned suppliers of Chinese imported products by selling it out in the open market with their stamp on it.
Then, there are expensive bicycles imported from China which are again a hit among the elite class due to their high-end quality as they are made of carbon steel which are not manufactured in the local market on a big scale.
With that, the Chinese ended up taking a pie of both classes of market, the lower-end thrifty one and the high class one.
Nostalgia ride
For many like Bhumika, the news of the brand shutting down has evoked fond memories and nostalgia.
Lalit Aggarwal from Bhiwani, a chartered accountant from Bhiwani, recalls that his father bought him an Atlas bicycle for his educational purposes. "Later, we used the bicycle for transportation of buffalo milk to colonies. I owe my education and struggle to Atlas," Aggarwal says.
Dayanand Poonia, a farmer leader, remembers that earlier gifting an Atlas cycle, HMT watch or a Phillips radio was a matter of prestige during marriages in Haryana and every Haryanvi man above 40 years holds a special connection with the cycle popularly called 'Kala Ghoda'.
Bhumika says it (shutting down of Atlas operations) feels as if "a slice of my childhood memories has been erased and unfortunately I can't do anything about it".
(The author is a freelance journalist based in Haryana)