As a sequel is being released on Friday, The Federal revisits Balu Mahendra's 1979 film Azhiyaatha Kolangal.
The year 1979 was truly golden for Tamil cinema. Then-superstar Sivaji Ganesan's 200th film Thrisulam (Trident) had just been released. Sivakumar's 100th film Rosa Poo Ravikkaikkaari (A woman wearing rose coloured blouse) and Kamal Haasan and Rajinikanth-starrer Ninaithaale Inikkum (Sweet Memories) became major hits. One of the finest but short-lived actress Shoba got the National Award for Best Actress for her role in the film Pasi (Hunger).
At least a hundred films were released around the time. But only two films left a lasting impact in the hearts of film-goers. One was J Mahendran's Uthiri Pookkal (Scattered Flowers) and the other was Balu Mahendra's Azhiyaatha Kolangal (Enduring Patterns).
Advertisement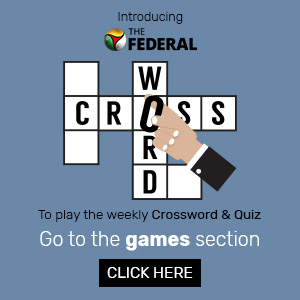 Considered an ace filmmaker in Tamil cinema, Balu Mahendra started his life as a photographer. Despite his interest in studying direction at the Pune film institute, he was put in cinematography course after seeing his lighting skills.
And cinematography was what he became famous for. Directors were after him for his camerawork. He got the National Award for cinematography with his first directorial venture, Kokila in Kannada in 1977. He had also won the Kerala state award for cinematography for his very first film in Malayalam Nellu (Grains, 1974).
Azhiyaatha Kolangal was his first film in Tamil. By then, he had helmed the camera for the Tamil film Mullum Malarum (The Thorn and the Flower) made by J Mahendran.
On December 7, 1979, Azhiyatha Kolangal hit the screens and went on to become a trendsetter of sorts, with its flashback technique of storytelling that evoked childhood memories in many.
With just 6-7 characters, Balu Mahendra was able to create a new world in rural Trichy, which had quirky distinguishable characters like a womaniser postmaster (played by 'Vennira Aadai' Murthy), a female school teacher and mischievous urchins.
The film opens with Gowri Shankar (Kamal Hassan in a guest role) getting a letter from Pattabi, an old friend, informing that their school teacher Indumathi had died. The letter then rewinds to a village where Gowri, Pattabi and another friend Raghupathy, are having their little adventures as adolescent boys. From swimming in a stream to secretly ogling a woman bathing to reading sex magazines and smoking a cigar to imitate the mannerisms of a city-youth who recently visited the village.
The narrative then shifts to a young female school teacher, Indumathi (played by Shoba), who has newly arrived in the village and whom the three boys are trying hard to impress. The trio, who were thick like blood till then, start fighting, as jealousy creeps up between them, since each of them has developed a friendship with her.
However, Indumathi is in a relationship with a miner (played by Pratap K Pothan), who works in Calcutta. This breaks the little boys' hearts and they start distancing from the idea of loving or marrying her.
But they still nurture feelings for her, which are not sexual per se. It's here that one-film-old Balu Mahendra shows his brilliance by bringing out the children's need for a companion, someone who will take care of them, someone who will roam around with them, someone who will hug and kiss them. A smile, a kind enquiry from Indumathi is all that they need to make their day.
The nuanced way in which this is brought can be attributed to the fact that Balu Mahendra was a writer. In one of his short stories too, he had handled a similar kind of sexuality which spoke about a relationship between a married twenty-something girl and an adolescent boy, who happened to live in Sri Lanka.
The filmmaker portrays these feelings in a nuanced way, helping viewers understand the dreams of the boys sans the vulgarity. The film ends with the death of Raghupathy, who drowns in the village stream because of a flood.
Besides the plot, the film was appreciated for its cinematography and music. Balu Mahendra himself did the cinematography apart from taking care of the screenplay and dialogues.
This is the only Tamil film that he did not work with the music maestro Ilayaraja. Salil Chaudhry was interested in composing music for this film too after Kokila, Balu Mahendra worked with him. The songs Poovannam sung by Jayachandran and P Susheela and Naan ennum pozhuthu by SP Balasubramaniam were received well. The songs were penned by Gangai Amaran.
This was the first film for Prathap Pothen and Shoba, who also worked as an assistant director. Devi Films bankrolled the film.
The film became a hit and was critically acclaimed. It was the only other Tamil film premiered in the Indian Panorama section at the International Film Festival of India in Goa in 1980 along with Uthiri Pookkal.
According to Ajayan Bala, a film scholar and writer, who had a close association with Balu Mahendra for many years, this film managed to became a commercial success without having any major star.
"Though Kamal was there he was shown only a couple of minutes in the starting of the film and in the end. Even Prathap Pothen came as a secondary character," he said.
The song sequence was unique in that it was the first time where the lead characters Prathap Pothen and Shoba, did not sing the songs.
"Until then, the lead characters was shown as singing. But in this film, they were shown walking together and speaking to each other, while the song plays in the background. That was unique and it became a brand of Balu Mahendra," said Bala.
For this film, Balu Mahendra wanted a stream which had reeds on either side of its banks and searched for many days and finally chose Inungur, a village near Karur district, which was then with Trichy before bifurcation in 1996, he said.
"Besides many things, acting of Shoba and the three boys was much appreciated. The film inspired other films like Alaigal Oivathillai (Waves don't cease), which has adolescent boys as main characters," added Ajayan Bala.
The new film, Azhiyaatha Kolangal 2 is also said to be inspired by the earlier work. Students of Balu Mahendra, like actress Archana are playing the lead roles in the new film. The sequel is said to be a love story of a writer.