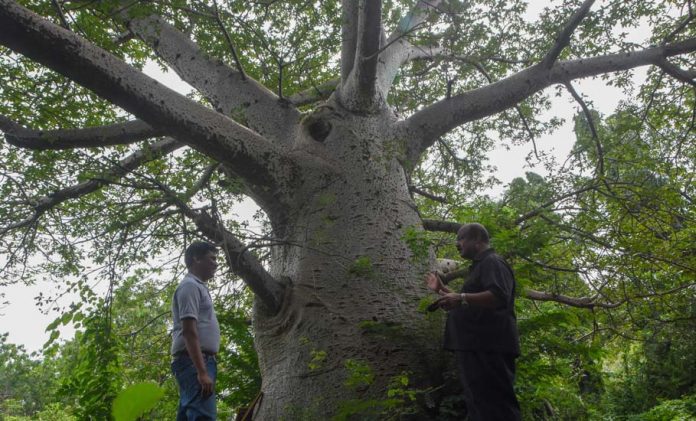 From Somerset Maugham to Veerapandiya Kattabomman, the brown palm civet to the tree skink, and Vedipala to Pandyan Kottai, Tamil Nadu's Tirunelveli has many big name, place, animal and thing attached to it. However, no one has documented the many facets of the region collectively – a reason why we still depend on History of Tinnevelly, a book written by Bishop R Caldwell in 1881, for everything related to Tirunelveli. This is precisely why a year ago, a group of scholars, nature enthusiasts and photographers decided to find a solution to the issue. The result was Trails of Tamiraparani, a coffee-table book, which captures the myriad hues of the landscape, the travails of the past, its glorious heritage and prosperity.
Published by the Ashoka Trust for Research in Ecology and the Environment (ATREE), the 300-page book has four chapters — 'Ainthinai', 'Panpadu', 'Varalaru', and 'Vazhviyal' — as enshrined in the ancient Sangam literature. While 'Ainthinai' (landscapes) captures the five vivid landscapes of Tirunelveli from the mountains to the shores, Panpadu (culture) reminisces the symbols of its past glory. Varalaru (history) offers a glimpse into the transition from Tinnevelly to Tirunelveli and Vazhviyal is a narrative of people, culture and livelihoods.
Along with photographs, the Trails of Tamiraparani is a collaborative effort borne out of individuals with a strong cultural connection to the river and the landscape. The book's lead editor, District Collector V Vishnu, felt the need for documentation of Tirunelveli in the form of a book when he was working as a Sub-Collector in Cheranmahadevi, a panchayat town, in 2016. But the idea could materialise only when he discussed the matter with environmentalists such as M Mathivanan a year ago, when he assumed the charge of collector in Tirunelveli.
"Even though the region has produced many writers, artists and historians, there was no proper documentation of Tirunelveli, barring a couple of works by the British writers. There are some research works but they were not meant for the common readers. So, it was necessary for us to make something that provides an overall view of Tirunelveli," says Vishnu.
To continue reading this article...
You have to be a Premium Subscriber
Start your subscription with a free trial
Enjoy unlimited Eighth column, archives and games on
thefederal.com and many more features.
You will also be supporting ethical and unbiased journalism.
plans start from Rs. 149