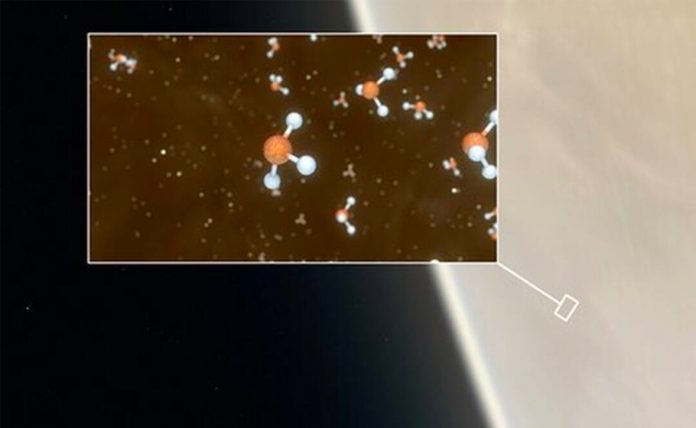 On September 14, 2020, an international team of astronomers and astrobiologists reported that they detected traces of a rare chemical — Phosphine — in the upper clouds of Venus atmosphere. Phosphine is a potential biosignature, and the possibility that the chemical is the outcome of some form of microbial activity is rife.
The surprising discovery created an instant buzz in the astronomical fraternity as the research arrived at their conclusions after ruling out all known natural occurrence of Phosphine. The study published in journals Nature Astronomy and Astrobiology, detected appreciable amounts of Phosphine of around 20ppb (parts per billion) — levels that are much higher than those on earth.
The researchers used electromagnetic spectrometry and the best high sensitivity telescopes available at the James Clerk Maxwell Telescope (JCMT), Hawaii and the Atacama Large Millimetre/Submillimetre Array (ALMA) in Chile to peer into the Venusian clouds and arrived at their results.
The overlooked planet
To continue reading this article...
You have to be a Premium Subscriber
Start your subscription with a free trial
Enjoy unlimited Eighth column, archives and games on
thefederal.com and thefederal.com and many more features.
You will also be supporting ethical and unbiased journalism.
plans start from Rs. 99