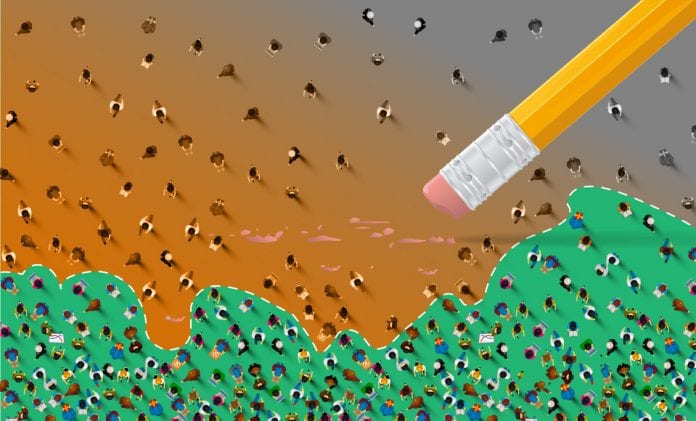 At the crack of dawn, on September 1, Shehnaz Begum, 27, held her six-year-old daughter Soniyara's hand and trudged along the muddy lanes of Batarbari village in Assam's Barpeta district. The mother and daughter then got inside the autorickshaw of a family friend, Soyeb, and set out on a journey to the Public Health Centre in nearby Daulasal in Nalbari district.
While walking to Soyeb's house, somewhere in front of her, Shehnaz fancied, lay the moon on the horizon, and she and her daughter walking on it. This isn't exactly Shehnaz's dream but her daughter's. Ever since Soniyara told her parents about her dreams of becoming an astronaut, Shehnaz has often 'seen' her little angel walking on the moon.
"Early in the morning today, I rented my friend Soyeb's autorickshaw and sent them to Nalbari to meet the health centre officials. I have asked them to show Soniyara's birth certificate and ask them what is wrong with it," says 33-year-old Subal Ali, Soniyara's father.
Advertisement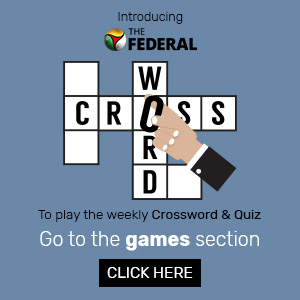 Parents in, children out
Born on February 9, 2013, Soniyara is one of thousands of children whose names were not in the final list of the National Register of Citizens published on Saturday, August 31. However, both her father and mother made it to the list.
As the clock struck 10 am on Saturday and the NRC authority released the final list on its official website, 19,06,657 people of the 3,30,27,661 applicants in Assam found themselves excluded from the final version.
According to the state Home Department officials, those 19.06 lakh would get the opportunity to appeal against their exclusion and establish their citizenship through courts. Each one will get 120 days to file an appeal at the Foreigners' Tribunals. There are 100 tribunals at present in the state while 200 more are to come up within a month. These FTs will have to dispose of the cases within six months. The appellant then will have the option of approaching the High Court and the Supreme Court.
While the Supreme Court-monitored exercise — that took four years and ₹1,220 crore — sparked widespread criticism of "witch hunts" against ethnic minorities, the publication of the final list saw a political blame game taking off over the number of people excluded.
But for those excluded, it's just the beginning of yet another long, drawn-out struggle to prove their citizenship, mostly in front of a system that fathers like Subal Ali feel is blind to people's pain.
"She was born at the Public Health Centre in Daulasal of Nalbari district. My wife's hometown. But the NRC authorities say her birth certificate is fake. We have even given them the hospital records, but they don't listen to us," says Ali, perched on a log bench waiting for his wife and daughter to come home.
A freedom fighter's granddaughter
Hundreds of kilometres away from young Soniyara's village, 54-year-old Manju Devi, a resident of Tezpur, is tired of waiting for some good news to come her way. An otherwise patient Manju Devi, the granddaughter of Chabilal Upadhyay — a freedom fighter and Assam's first Congress president in 1921 — is today an angry woman. She could not keep her cool when asked about the reason for being excluded from the list of "genuine citizens".
"The reason for my exclusion is that I was tagged a 'D' (doubtful) voter. The names of my son and daughter are also not on the list. This list is not credible and a waste of time and money," says the mother-of-two. Multiple attempts, including an RTI application, by her to get rid of the D-voter tag have failed to yield any positive result so far.
Manju Devi belongs to the Gorkha community. According to the Bharatiya Gorkha Parisangh, one lakh Gorkhas living in Assam have been left out of the final list of NRC. The claim, as was expected, has already stirred political reactions from beyond Assam, especially in the Darjeeling hills and surrounding areas of north Bengal. On Sunday, West Bengal Chief Minister Mamata Banerjee tweeted: "Earlier I was not aware of the full NRC fiasco. As more and more information is coming in, we are shocked to see that names of more than 1 lakh Gorkha people have been excluded from the list."
Last year, the Union home ministry had said Gorkhas living in Assam cannot be sent to detention centres nor could their cases be tried at the Foreign Tribunals. The Gorkhas, the Centre had told the Assam government in a communication, who were Indian citizens at the time of commencement of the Constitution, or those who are Indian citizens by birth, or those who have acquired Indian citizenship by registration or naturalisation in accordance with the provisions of the Citizenship Act, 1955 are not "foreigners" and therefore, such cases will not be referred to the Foreigners Tribunals.
But all such assurances from the MHA don't exactly apply in Devi's case — an "Indian Gorkha". Like Devi's ancestors, many members of the community have lived in the country since before Independence. "My grandfather went to jail in 1921 during the freedom movement. So you can imagine for how long we have been living in the state. I can show you land documents that belong to my great grandfather dating back to 150 years ago."
Such an NRC, Manju Devi, feels is nothing but harassment. "I have gone for re-verification for five-six times and now I am anguished and tired. If people who have been living in India for centuries are out of the NRC why is the list even made? This is sheer harassment."
Refugee life — when the harassment never ends
On a wintry night of January in 1964, an eight-year-old boy had crossed the border of Mymensingh district in then East Pakistan and entered India following the violent communal riots. He was accompanied by 600 others from his district.
Sachin Barman, the child who was secretly crossing the border from Durgapur area of erstwhile East Pakistan, now lives in Bamunigaon of Chaygaon Sub-Division in Kamrup district, 60 km from Guwahati. The government had set up a refugee camp in the same year for these victims of religious persecution — Bamunigaon Permanent Liability Home — where at present 3,000 people live.
The ministry of rehabilitation issued refugee certificates to the people in between 1964 and 1968. But leaving the daughters-in-law, no other family members of the 274 families settled in Bamunigaon made it to the final NRC list. "Jawaharlal Nehru gave us the permission to live in India. It was he who gave us migration certificate. But the NRC authorities say these are not satisfactory documents," says Barman, now 64-year-old.
Mostly belonging to Koch Rajbongshi, Hajong and Garo ethnic communities, these refugees are crippled by the fear of becoming stateless once again. "For the past 60 years, we have been fighting for citizenship and changing countries. Will we ever belong to any country? I don't think in this lifetime," says a visibly disillusioned Barman.
If Barman is disillusioned, Ataur Rahman Majhar Bhuyan, a former MLA, isn't sure how to react. "Since early morning, people who couldn't find their names in final list are coming to me for advice. When I tell them I myself could not make it to the NRC list, they look somewhat relieved. They tell me, 'Sir, if your name is not there why would our names be there?'. I really don't know what to feel," says Bhuyan, a two-time MLA from Katigorah Assembly seat in Cachar district. He was elected to the Assam legislative Assembly in 2006 and 2011.
"All my children used my legacy data. I have used 'self legacy'. Now, I and one of my daughters have been excluded from the list. The same documents but different results… At times, I'm forced to think this could be a conspiracy against me."
"On August 18, the Deputy Commissioner's office summoned my daughter Mariyam and me. They said her name was not in the list because of 'changed' legacy. But my daughter used the same legacy. This is frustrating. I was an MLA for 10 years. If I could not make it to the list, I am sure many genuine citizens are left out of it," says Bhuyan, who was born in Dudpur village under Katigorah Police Station of Cachar district in 1952. He says his family tree goes to 300-400 years back.
"Now a long legal battle awaits me at this stage of life. If this is not humiliation, what is…I don't know what to say."
Back in Batarbari village, as the evening descends and conceals a brewing chaos, Soniyara's father starts revealing shadows of worry. Subal Ali is now worrying sick if wife and daughter will be able to return home before its "too dark".
Talking about his daughter's dedication to studies, the doting father says, "She never missed school this year. Even when the road becomes too slushy and slippery after rains, she refuses to stay home. Even when we ask her not to go, she says she has to go and see her baideo (teacher) and learn new things." Soniyara's school — Balartari Sikhsa Kendra — is almost 2 km away from the small mud hut where she lives with her parents in her village which is ravaged by floods every year.
One of the most flood-prone villages of Assam, Batartari has no proper roads connecting the town of Barpeta. While buses come from Barpeta till Majdiya village, from Majdiya to Batarbari, which is around 10 km, the only option is to walk. If you get lucky, you will find an autorickshaw lumbering on the roads pockmarked with giant craters like those on the moon. Perhaps, the only connection between Soniyara's dreams and her village, where a long struggle awaits her.