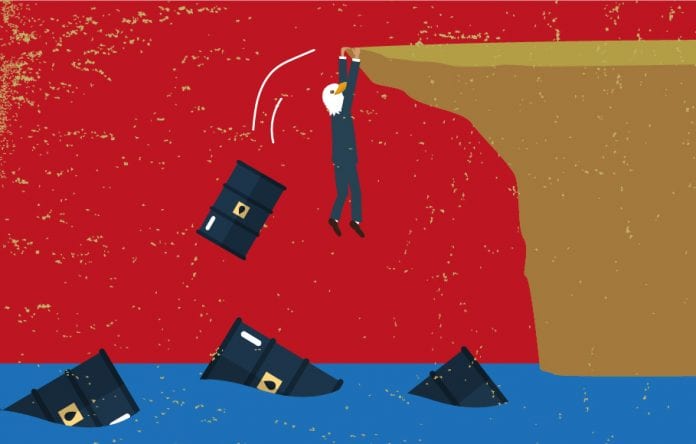 A few weeks ago, a school teacher in the US state of Missouri was dreaming of becoming a billionaire overnight. Convinced by the market theory of 'buy on dips', the elementary school teacher placed an order for 10 million barrels of oil at the Western Texas Intermediate (WTI).
In theory, it was a great idea. At the beginning of 2020, crude was trading at nearly $60 per barrel at the WTI, the benchmark bourse for oil in America. So, when it fell below $10 per barrel, the teacher thought he could be the next Warren Buffett by buying low and selling when the price goes up.
Two nights ago (April 20), while the eastern world was sleeping, the teacher's dream turned into a nightmare. Not only did the price crash to zero, he was forced to take delivery of the barrels he had purchased. Now, with no space to store these barrels, he is looking for someone to stash them away, for a price, of course, till he is able to find a buyer.
Nobody knows what he teaches at Missouri's Sherwood Elementary School, but the hapless man would have learnt a big lesson from the trade: sometimes you have to actually pay the buyer to purchase your stuff, and the price of a commodity can actually turn negative.
To continue reading this article...
You have to be a Premium Subscriber
Start your subscription with a free trial
Enjoy unlimited Eighth column, archives and games on
thefederal.com and thefederal.com and many more features.
You will also be supporting ethical and unbiased journalism.
plans start from Rs. 99