Away from the glare of mainstream media, WhatsApp groups run by the Bharatiya Janata Party (BJP) and its affiliates are bustling with posts. The message is clear — that beyond the Citizenship Amendment Act (CAA) debate, Muslims are a greater threat to Hindus.
In the aftermath of the riots in which Hindu mobs targeted and burnt Muslim houses and shops and killed 53 people (both Hindu and Muslims), hate messages targeting the Muslim community are doing the rounds. Group members call for economic boycott of Muslims, harping constantly on Islamophobia.
The Federal monitored one of the WhatsApp groups of a BJP youth wing in a rural area in Karnataka for 10 days to analyse the kind of messages.
Advertisement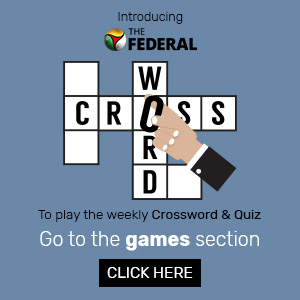 While on an average about 6–7 messages were posted daily, a third of them were anti-Muslim. Considering that the mood had shifted from pro-CAA debate to Delhi riots, there were very little pro-CAA posts. Amid the state budget, there were also pro-PM and pro-CM posts, apart from some on competitive exams and state policies.
Nature of messages
One of the hate messages in Kannada read:
"Dear Hindus, to stop Islam, you do not have to throw bombs nor wield a sword or throw knives at them, just do this—economically boycott them."
"Buy fruits, vegetables, clothes from Hindus/Hindu shops, do health checkups only with Hindu doctors, get your vehicle repaired by a Hindu mechanic, travel in rickshaw-taxi driven by Hindus, recharge mobile from Hindu shops… pass this message to at least 10 people a day. Let us teach these perpetrators — anti-Hindus — who grew with the money of the Hindus and doing anti-Hindu activities."
In another video post, a man was seen chasing Muslim vendors and hurling abuses at them for selling vegetables in a Hindu-dominated colony. He threatened them with dire consequence if they tried to do business in a Hindu area again.
In yet another post, a woman is seen mixing urine in the food that was to be served to her employer. The message claimed that the woman was a Muslim employed by a Hindu family and she had taken revenge against the Hindus.
While the act of the woman might have been true, India Today had debunked the claim and established that the maid was a Hindu.
In another video post, a Muslim man was seen washing vegetables from a gutter. But on internet, this video was shown to be an edited version of a longer one wherein the man, a vegetable vendor, picks up the vegetables from the gutter after he was harassed by a Hindu mob, who threw the vegetables in the gutter.
These videos are given a reverse spin with a communal angle without showing the complete reality.
Besides these anti-Muslim posts, they also wanted to project Prime Minister Narendra Modi as the saviour of all and say that the Congress party was the root of all corruption and were anti-Hindus; little did they talk about CAA or government's policies.
Around the time the state budget was presented on March 5, the group also posted some messages on the budget announcements.
There was also a pdf attachment of a book titled Taj Mahal Hindu Raj Bhavan Tha (Taj Mahal was once an ancient Hindu building). It tried to convey that the Taj Mahal's grandeur and beautiful workmanship was Hindu art and that the Mughal ruler Shah Jahan had mutilated it and taken control of it.
The messages are disseminated in a systematic manner and are targeted to make communities more prone to agree to what is posted and legitimise the wrongdoings of the government and police.
They also post videos from certain YouTube channels like AKTK (Aaj Ki Taza Khabar) and The Sham Sharma Show that constantly post videos against news anchored by mainstream media journalists like Ravish Kumar of NTDV or Rajdeep Sardesai of India Today and falsely claim that these journalists are building an anti-Hindu narrative. Just on Youtube, AKTK had about 84 million views while The Sham Sharma Show had about 13.5 million views in all as on February 10.
Most of the group members are passive and do not react to the messages, but simply absorb what is posted. Although the group was open to comments, barely anyone countered the claims.
In a span of 10 days, only one person posted an anti-BJP video that showed that even Hindus in Assam were being harassed due to the NRC process. It showed that people should not worry only for Muslims, and urged people to critically think of what would happen to Hindus.
Despite the post, nobody asked him to remove it or commented on it, the person said.
"While I am happy that I made my point, it is sad that people just consume what gets posted. Be it Hindu or Muslim, what is wrong is wrong. That needs to be told," the person tells The Federal on condition of anonymity.
How BJP controls these groups
In 2018, just before the Karnataka Assembly elections, Balaji S, former state convener of BJP's social media cell, had stated that the BJP created about 23,000 WhatsApp groups across the state to propagate the party's ideology. The state has 27,028 villages. The Chikodi WhatsApp group is just one among these.
Through these groups, the party manages to mobilise youths at the state, district, taluk and block levels to spread its agenda.
While WhatsApp allows 256 members in a group, even if we consider an average 150 members in a group and assuming they forward the messages to 4 more people, close to 14 million people, or around one-fifth of Karnataka's population, consume such hate messages daily.
This is just for one particular state. Across the country, the BJP's IT cell directly or indirectly monitors about 3 lakh groups. The party is likely to create about 55,000 such groups in West Bengal ahead of next Assembly elections.
And the messages and posts do not just remain on WhatsApp, they are posted on other social platforms like Facebook and Twitter too.
The Chikodi group was managed by a bunch of youths in their 20s. They had no qualms about posting such communal and fake messages.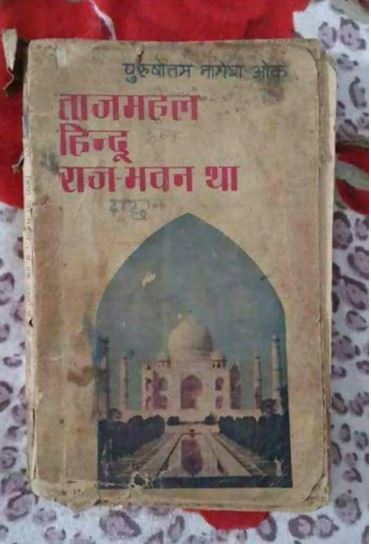 Take for instance, Lingaraj Molake (20) and his two friends hailing from a village in Chikodi taluk about 570 km away from Bengaluru. They manage to send information (or misinformation) to about 2,000 WhatsApp contacts every day.
Molake, a taluk social media convener, says he doesn't get paid monthly, as he had volunteered for the programme hoping to climb up the ladder someday. He, however, gets paid about ₹5,000–10,000 on special occasions like general elections and bypolls, depending on the outreach.
"I spend about six hours intermittently over the day spreading information about the state unit, national leaders and about important policies like CAA. Our posts will be monitored by a district head and we receive instructions on what to post and what not to," Molake says.
While he never got a formal training from the BJP IT cell in Bengaluru, he goes about his task promoting the party's agenda. He also boasts his links with the right-wing fringe group Sri Rama Sena chief Pramod Muthalik on his Facebook accounts.
On being asked about the fake and hate posts, he fails to justify his stand and says he just follows instructions (from higher-ups) and curates posts but does not verify them before posting.
When The Federal reached out to Prasad Pachandi, the district social media coordinator under whom Molake functions, he vehemently denies that they instigate people or post anything communal.
While he claims that they closely monitor the group and check for fake posts, when The Federal monitored the group, not a single post was flagged as fake nor was one asked to be removed.
Pachandi, 30, who hails from a business family, says he joined the party in the national interest and because he believes in the BJP agenda. But when asked why those managing the groups are not paid, he says, "We hire people who can work for the party for voluntarily and for free. We also do background verification by going to their village to assess their political stand and whether one can be committed."
"It is not that people only consume this (hate messages) but they also benefit out of the posts that inform them about the social schemes," he says.
The social media cell of the party is very much clear that with the constant flow of messages, people will one day change their perspective.
The newly-appointed state social media cell head Vinod Krishnamurthy declined to comment saying he just took over the role and it would not be appropriate for him to comment.
Impact on ground
The WhatsApp groups demonise the Muslim community through their unverified posts, call for violence against them and celebrate those inciting violence.
Considering that the BJP leaders themselves engage in hate speeches, spreading misinformation and rumours continuously, not condemning these posts on party-monitored groups doesn't comes as a surprise. They let such content flow freely without any technological possibility of moderating them.
While Prime Minister Narendra Modi and Home Minister Amit Shah have done little to reassure Muslim citizens after the Delhi riots, the above-stated trends pose a grave danger and threaten the lives and livelihoods of Muslims.
These messages do not merely stay on social media. They are played out on the ground on the streets.
On February 23, when the Delhi riots started, Parvez Khan, a shoe-shop vendor in Maujpur market, claims his shop was looted by a mob. He says his owner, a Hindu, and he enjoyed a cordial relation for several years. But now, after the riots, he says a right-wing group in the locality threatened the owner not to let the premises to Muslims, or else, they would burn it down again.
Parvez though was hopeful of recovering the damages caused by the riots but cannot see a future if people start to boycott them economically.
"I have no hatred against Hindus. But for how long can I live with donations? I want to work and make money. But they do not want to do any business now. How will we survive? What about the future of my two young daughters? Should we just die?" Parvez cries over phone.