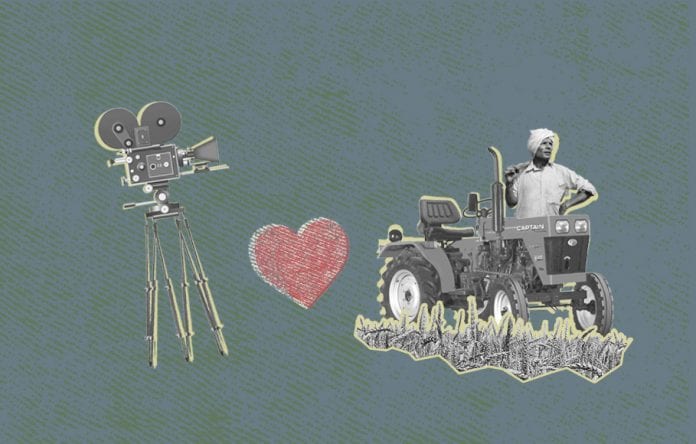 A much-celebrated matinee idol crooning from a tractor, an equally loved heroine running through the lush green fields. Tamil cinema, much like Bollywood, seems to be fixated on farm life. But in all such movies, barring a few exceptions, the farmer and his actual plight have hardly found a place in the filmmakers' imagination.
Back in 1967, when the late MG Ramachandran (MGR)-starrer Vivasaayi (Farmer) hit the theatres, the cultural idol not only won the hearts of farmers but everyone else. The movie worked at many levels because farming was and still is considered one of the most important of occupations throughout the world. It paved the way for more such portrayals of the tiller on the big screen, the latest being Vetri Maran-directed Asuran (The Demon), starring Dhanush.
But even as the farmers continue to weather drought, floods, pestilence and adversities of every kind, most films have taken highly romanticised view of the rural life.
According to many Tamil film historians, it was director P Bharathirajaa who first took the camera out of film sets to the rural landscape, showing the raw and rugged countryside.
In 16 Vayathinile (Sweet 16), released in 1977, starring Rajinikanth and Kamal Haasan, the female lead played by Sridevi runs along a field to announce that she had passed Class 10. A farmer tending a field nearby responds, "Then ask her to go and act in bioscope [films]."
While the film went on to become a superhit, the sarcasm behind the farmer's words was clear: For, the villagers believed that no matter how much education one gets or how good a job he/she lands, farming will remain the best occupation in the world.
Bharathiraja reiterated this idea of agriculture being the best occupation in another film, Puthiya Vaarpugal (New Beginnings, 1979), wherein when asked the way to a village, a shepherd tells Bhagyaraj, a new teacher, "It seems you guys don't allow the children to herd goats and cows."
The director often used agricultural scenes in the background while the film credits rolled out.
Then came the era of Ramarajan, who portrayed a villager in a series of films and went on to earn the sobriquet of 'Gramarajan'. However, his films hardly spoke about the pride or plight attached to agriculture, explicitly.
In Enga Ooru Kaavalkaaran (Protector of Our Town, 1988), for instance, in the song, 'Aasaiyile Paathikatti', women are seen sowing paddy crops, but the song is not about agriculture. Rather it talks about the heroine's all-consuming love for the hero.
After Ramarajan, there was a long lull through the 1990s and early 2000s. It was only in 2006 that Unakkum Enakkum (Between You and Me) brought farming back to the fore in films.
A remake of Telugu film Nuvvostanante Nenoddantana directed by choreographer-actor-director Prabhu Deva, the Tamil version starred Jayam Ravi and Trisha.
Prabhu, who plays the role of Trisha's brother, Muthupandi, in the film, challenges Santhosh (played by Ravi) to do farming. He allots an acre of agricultural land to Santhosh and asks him to do farming to prove his love for Kavitha (Trisha). Santhosh accepts the challenges and becomes a farmer overnight.
"The audience was made to believe that the hero gets the knowledge of agriculture overnight and he finally wins the challenge. But this is not possible in real life. However, that is how commercial films portray agriculture," says Rajan Kurai Krishnan, assistant professor, Ambedkar University, Delhi.
Until the 80s, films based in rural settings showed little about the actual life of farmers. The only exception being Pazhani (1965), starring Sivaji Ganesan, that talked about some real problems related to farmers. It went on to win a National Award.
Farm life in Tamil films is more about love triangles and less about farming — the hero sowing seeds or ploughing the fields, serenading the heroine even as the villain, mostly landlords, making the hero's life miserable, because he too wants to woo the heroine.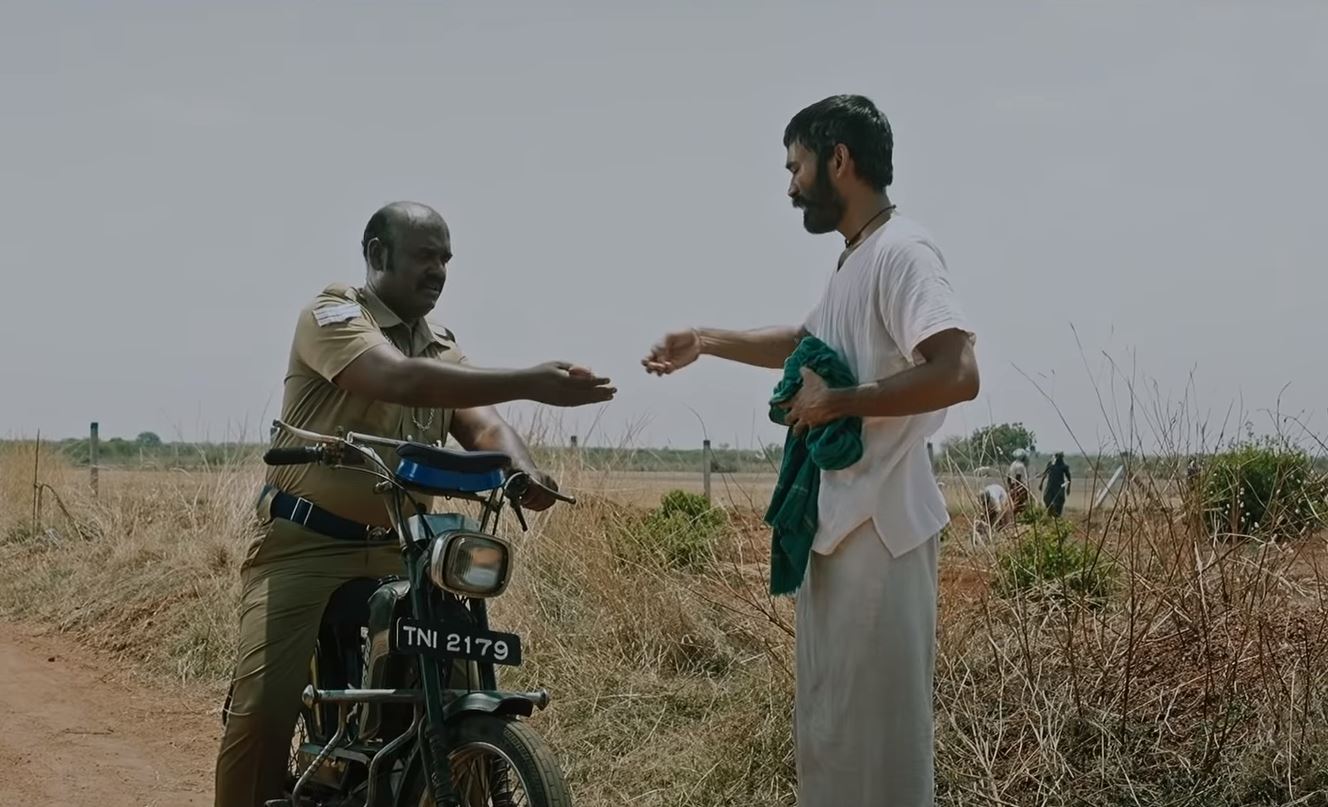 "Take, for instance, Asuran. Although the film talks about land ownership issues, it doesn't deal with agriculture. The references to motor pumpsets in the film are used as a triggering point for a fight scene. It doesn't even speak about the issues related to motor pump sets that real farmers are facing," says Subagunarajan, editor, 'Kaatchi Pizhai', a film magazine.
A decade or so after Unakkum Enakkum, it is hard to find a film that talked about issues related to farming. The 2014 film Kaththi (Knife), starring Vijay, had shown the 'power' of farmers in being able to prevent water supply to Chennai.
Kaththukkutti (Amateur, 2015) starring Naren touched upon issues like dangers of methane extraction, which other films have hesitated to explore. But instead of appealing to the audience, the film turned out to be a preachy one.
According to director R Saravanan, he took up the subject even though most filmmakers looked at it as a theme for documentary.
"That perception changed after the jallikattu protests that took place across the state. The protests also talked about farmers' issues. That was when the industry took a hint that if they use dialogues and scenes related to agriculture, they can attract more audience," he tells The Federal.
But 2018 brought a whole gamut of films, starting with Kadaikutty Singam (Young Lion) starring Karthi, that further romanticised agriculture.
Films like Viswasam (Loyalty), NGK (short for Nandha Gopalan Kumaran) and Kaappaan (Protector) tried to put agriculture on a different pedestal, with the hero (Surya) in Kaappaan exclaiming that "agriculture is a service to mankind," and not just another occupation.
No doubt these films showed the farmer as a hero, but approached agriculture on a very superficial level. They never spoke about the farmer's actual problems.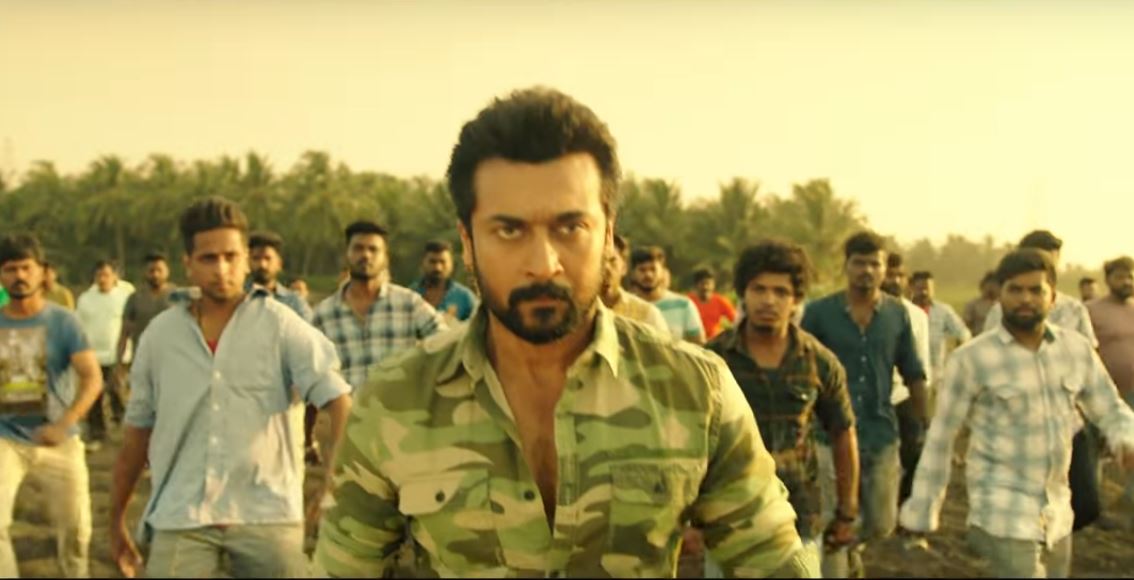 Durai Nagarajan, a journalist writing for Pasumai Vikatan, an agricultural magazine, says that "agriculture is being used as a medium to get claps and whistles from the audience".
Writer and film scholar Rajan Kurai Krishnan says Tamil cinema hasn't spoken about agricultural issues sufficiently.
"Or we could say that it becomes difficult to speak about the problems in agriculture in a commercial film. All these films may help elevate the image of the farmer but will do no good to agriculture," he says.
For film critic VMS Subagunarajan, the last film, he feels, that was actually related with a farmer's life was Thangar Bachan's Onbadhu Roobai Nottu (Nine-rupee banknote, 2007).
"Tamil cinema has never spoken about agricultural problems as seriously. One of the reasons is that filmmakers lack knowledge of real agricultural practices and problems," he says.
However, P Thirunavukkarasu, founder-editor of Nizhal (a film magazine for alternative cinema), feels there are two sides to every coin and Tamil films romanticising agriculture needs to be welcomed.
"It is interesting to note that present-day Tamil films highly praise organic farming. But the benefits of organic farming are not reaped by farmers. It all goes to traders. No film has talked about this," he says, hoping that all this will change.
"Cinema itself is an exaggeration. We cannot blame filmmakers if they exaggerate the pride of practising farming."
On recent films romanticising agriculture, director Saravanan says they actually encourage people to take up farming.
"It is like the auto drivers who raised their collars with pride after Rajini played one in Baasha. In particular, Kaappaan, besides portraying farmers as real heroes, also talked about farming issues like the fall armyworm attack (pest epidemic) which destroys maize crops," he says, adding that these help people understand such problems.
Saravanan is now in the process of filming a biopic on 'Nel' Jayaraman, a farmer activist who preserved more than 100 traditional rice varieties of Tamil Nadu.
"There are five directors in the process of filming a biopic on J Jayalalithaa each. But there is no one to film about real heroes like Jayaraman," he lamented.
In the 80s, a punchline was much in use in films portraying the rustic rural life — "Naanga sethula kaal vechaa thaan, neenga sothula kai vaikka mudiyum" (You can't have food unless we set foot in the fields). But romancing the rustic without showing the real picture isn't enough. Maybe it is time to get real.