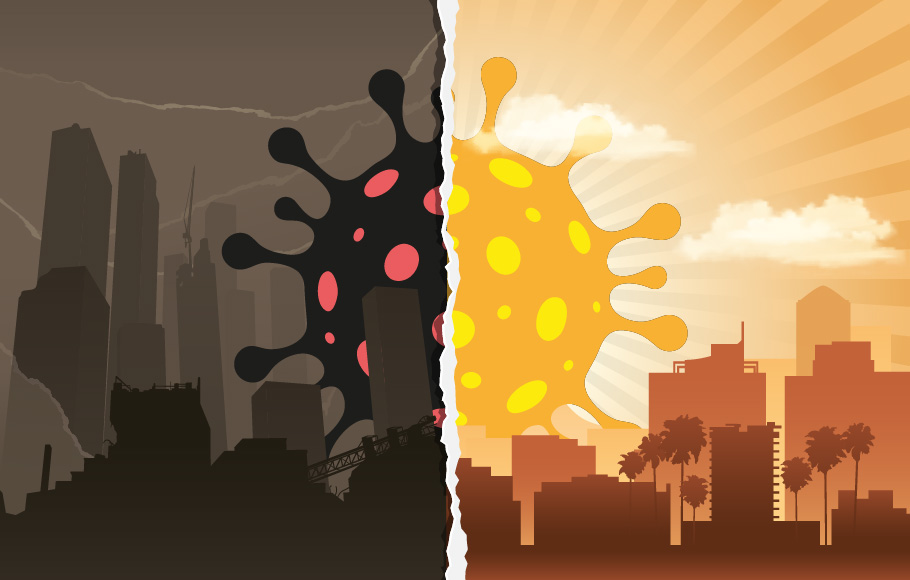 Everything was planned. And then nothing made sense anymore. The most disruptive event in our lives happened — COVID-19.
As a bunch of individuals who've been predicting how people think and how their purchases can be influenced, we thought we could spend this time thinking about what the post-corona world would be like. We are not economists or statisticians, so we cannot build a statistical model but we do have some expertise in human behaviour. So our projection of this future world is built around human behavior, current and past.
Coronavirus may not be the last crisis that humanity will face and it certainly isn't the first. And since the best predictor of future behavior is past behavior, let's take a look at how we've dealt with crises in the past.
Just a small caveat. Predicting the future is tricky, more so when we're likely at the precipice of what will be a tipping point in our lives. Therefore, we're hedging our bets by projecting two scenarios. An optimistic take on the future and a pessimistic take. Here is the first of these scenarios.
To continue reading this article...
You have to be a Premium Subscriber
Start your subscription with a free trial
Enjoy unlimited Eighth column, archives and games on
thefederal.com and many more features.
You will also be supporting ethical and unbiased journalism.
plans start from Rs. 149