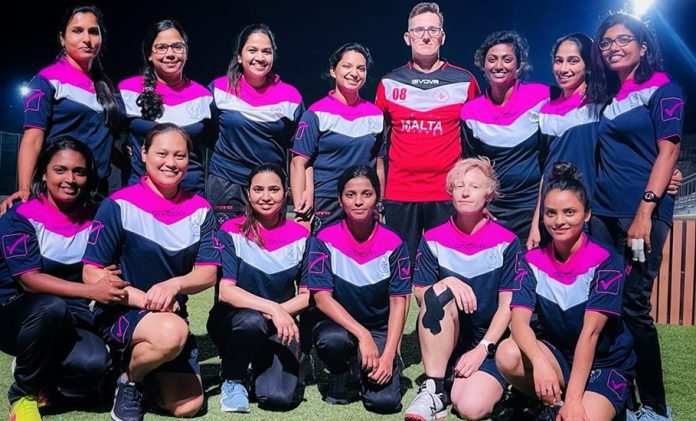 Shamla Cholassery was living an ordinary life in the hillside village of Mankada in Kerala's Malappuram district till 2019 with hopes of one day flying abroad just like countless others in her state. Like hundreds of women in Kerala's many villages, Shamla too had chosen nursing as a profession to give wings to her flight. The 'professionally trained skilled Malayali nurse' is a much sought after 'international brand'. What attracts many women to nursing is that it provides one of the fastest and easiest ways to find a job abroad. With her eyes set on that goal, Shamla pursued a bachelor's degree in nursing from Al-Shifa College of Nursing at Perinthalmanna in Malappuram.
With a degree in hand in 2015, Shamla worked in a few hospitals in Delhi and Kerala till 2019. In between, she took short breaks to prepare for IELTS and cleared the exam in 2019 to build a nursing career in some foreign country. She had no clue she will land in a country she hadn't even heard of and that a new career opportunity would change her life.
There are hundreds of recruiting agencies in Kerala that help nurses and nursing students build a career abroad. With the help of one such agency, Shamla landed in a small European country, Malta, on August 14, 2019.
The Republic of Malta, a small island country, part of European Union, lies in the Mediterranean Sea. With just about 5.25 lakh people inhabiting the island country, its population is smaller than any of Kerala's 14 districts.
To continue reading this article...
You have to be a Premium Subscriber
Start your subscription with a free trial
Enjoy unlimited Eighth column, archives and games on
thefederal.com and many more features.
You will also be supporting ethical and unbiased journalism.
plans start from Rs. 149