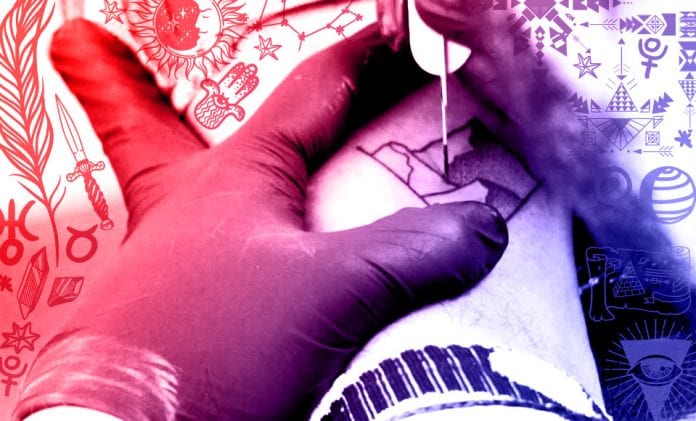 The Mer community of Gujarat has a proverb that says even if one is deprived of all things in the world, no one can take away their tattoos. And this, and not materialistic wealth, is what they take with them to the afterlife.
Traditional Mer tattoos are done using a single stick and pigment made from soot and tannin from the bark of trees. However, the designs, which normally cover the body of a Mer woman, are slowly vanishing as tribal culture integrated with urban lifestyles.
It is not just the body artwork of Mer and other ethnic groups across the country that is becoming 'old fashioned' as a new tattoo movement — one that is located in urban areas, in air-conditioned salons — rose to popularity. Fewer people get the green-ink, handpoked 'pachai kuthu' (Tamil Nadu) or 'hacche' (Karnataka) these days. The Mundas, Gonds, Santhals, Konyaks are just a few of the tribes whose tattoo work is disappearing.
But there are some within the woke and urban tattooing community who are reviving the handpoked or stick-and-poke tattoos.
To continue reading this article...
You have to be a Premium Subscriber
Start your subscription with a free trial
Enjoy unlimited Eighth column, archives and games on
thefederal.com and many more features.
You will also be supporting ethical and unbiased journalism.
plans start from Rs. 149