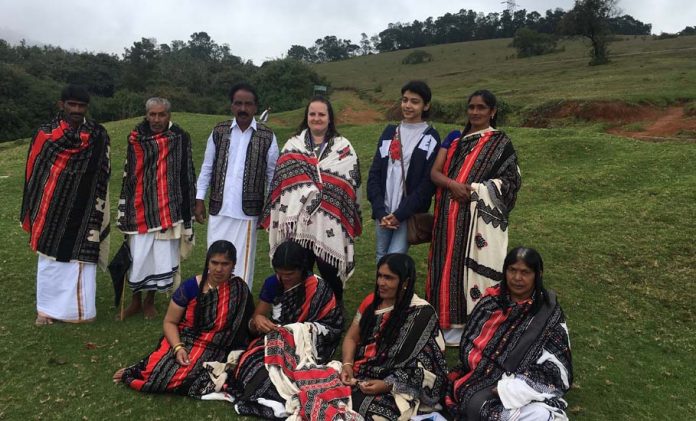 What is the role of the Indian upland forest-dwellers in the history of ancient and medieval trade? It may be difficult to give a proper answer to the question because there are only a few studies about the Indian forest-dwelling communities, which had once played a major role as key suppliers for the urban economies of Asia.
Even though we have inscriptional evidence of 'tribal' kingdoms that existed centuries ago, Indian forest-dwellers are considered ahistorical. Research on their past, therefore, is scant and inadequate. A five-member all-female team of international researchers is trying to shatter this misconception through a five-year-project. The aim of the Nilgiri Archaeological Project (NAP) is to move beyond the conventional view that sees south Indian upland forest-dwellers as secondary actors on the stage of global history, and change our understanding of the role that they played in the making of world civilisation.
In an interview with MT Saju, the project's principal investigator Daniela De Simone says it is likely that the past forest-dwellers of the Nilgiris played a key role in thriving Indo-Roman trade. She also talks about the methodology of her team and how the project will shed light on the history of forest-dwellers in the Nilgiris, a district in Tamil Nadu, bordering Karnataka and Kerala. The project focuses on the Nilgiri mountains, the homeland of at least 16 ethnic groups, which practice gathering and trading of forest products, swidden agriculture, pastoralism, and wage labour. NAP, according to Daniela De Simone, assistant professor of Indian Studies in the Department of Languages and Cultures at Ghent University, is an interdisciplinary research project involving several scholars from India and Europe who will investigate museum collections, the built and natural landscape, archaeobotanical remains excavated, early colonial herbaria and botanical literature, indigenous oral histories, and inscriptions in old Kannada and old Tamil.
Why are forest-dwellers being neglected in the records of history? What is the aim of NAP? And why did you choose the Nilgiris?
To continue reading this article...
You have to be a Premium Subscriber
Start your subscription with a free trial
Enjoy unlimited Eighth column, archives and games on
thefederal.com and many more features.
You will also be supporting ethical and unbiased journalism.
plans start from Rs. 149