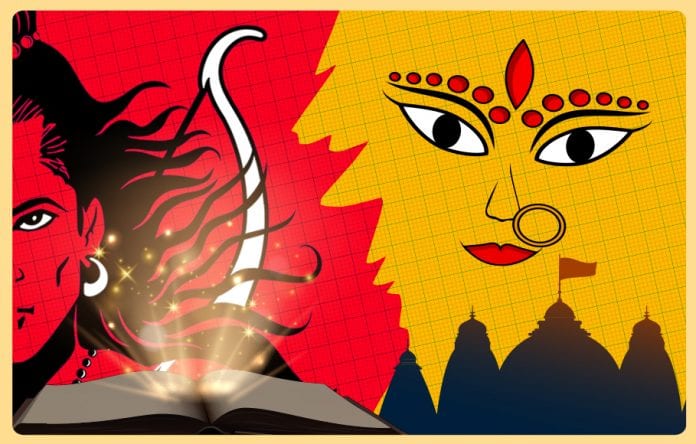 As Rama geared up for the decisive battle against Ravana to rescue his abducted wife Sita, the Maryada Purushottam kneels down in front of goddess Durga and asks for her blessings. To please the goddess, whom he was invoking in the uncustomary season of autumn, Rama offered one of his eyes, which resembled the neel kamal (blue lotus), as he could manage to get only 107 of them instead of the mandatory 108 offered to Durga.
This is how the countdown to the battle of Lanka begins in 15th century Bengali poet Krittibas Ojha's version of the epic.
Several centuries after Ojha tried to mainstream Rama in Bengal by depicting him as a devotee of Durga, another movement is now being launched to reinvent the mythical hero in the state. This time around, he is being projected as a mascot of aggressive Hinduism with his devotees wielding swords, unlike the proponents of the Bhakti movement who would immerse themselves in devotional songs and prayers.
One god, several versions
To continue reading this article...
You have to be a Premium Subscriber
Start your subscription with a free trial
Enjoy unlimited Eighth column, archives and games on
thefederal.com and thefederal.com and many more features.
You will also be supporting ethical and unbiased journalism.
plans start from Rs. 99