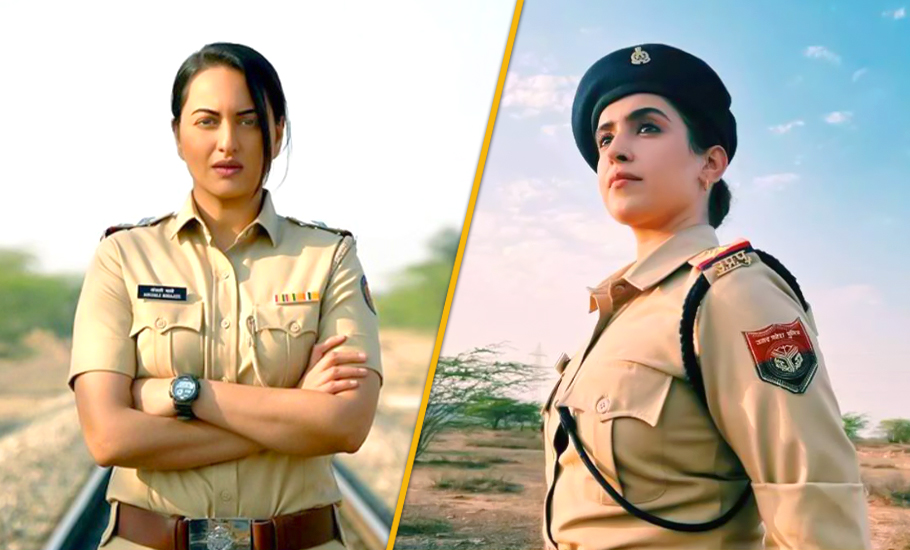 How cop dramas Dahaad and Kathal use caste to make powerful statements on women in modern society
In the Coen brothers' film Fargo (1996), a female cop gets lost solving a highway murder, to darkly funny effects. The character was played by Frances McDormand. She won the Academy Award for Best Actress for that one. 20 years later, she won the Award again for Martin McDonagh's Three Billboards Outside Ebbing, Missouri (2017), in which she was seen aiming a Molotov cocktail, that most cinematic of explosives, into a police station and almost killing a cop in the process. The officer this time is most unsavory, given to terrorising minorities and bashing people's faces in, or throwing them out of the window.
This is as broad a spectrum of representation a stock character can seek. While the US and some other countries have seen public movements arguing to defund the police as an institution, due to several instances of abuse of power, the Indian onscreen cop has lived a more adventurous life.
One of the most interesting similarities in the culture surrounding police officers is a mild-to-strong distrust of authority figures. Memory hearkens back to Abhinav Kashyap's massively epochal film, Dabangg (2010), where the usual portrayal of the honorable, noble cop is shot dead when the protagonist, a cop, shoots one of his own men for comedic reasons. He is called "half Robinhood", conning the rich as they are compelled, maybe at gunpoint, to bribe him, and then raking in the proceeds. The depiction of the police force as a morally ambiguous character was a delicate balancing act.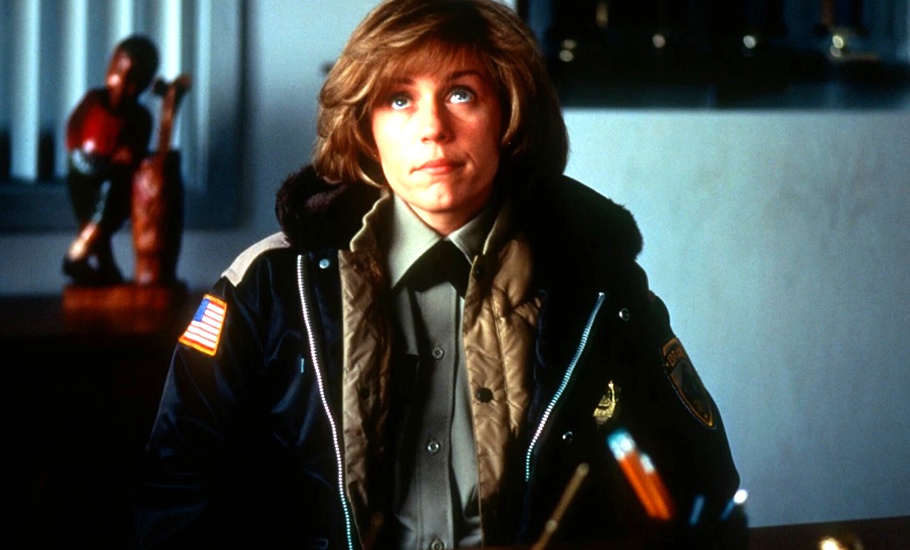 On the flipside are more sensitive portrayals of authority figures, such as in Talaash (2012), Mardaani (2014), No One Killed Jessica (2011), Kahaani (2012), and now in recent OTT releases: Kathal and Dahaad. With the rise of more refined depictions of cops and other authority figures, an approach that colours their daily lives with emotional substance and not just forced overtures, audiences are now seeing nuanced interpretations of real police officers who have to combat social and professional challenges in a very realistic setup. With Kathal and Dahaad, the critical lens of caste has also found a warm reception, where it is not a tokenistic add-on but a lived reality.
Intersectionality and the crosshairs of oppression
There is a layered narrative that drives Kathal and Dahaad, which are broadly about women cops locating missing women. That is, one narrative thread of the lead's personal woes, borne out of gender, which is layered on top of the narrative of caste-based prejudice. In the compacted, rushed lives of these protagonists, there is no room to separate the two, and the intersection of gender and caste incapacitate them simultaneously.
Dahaad features Sonakshi Sinha's character — called Bhati, a changed surname in a bid to hide her Dalit background — trying to solve the case of missing and dead women in dusty Rajasthan. This Rajasthan is beautiful; it reeks of murder. Images of dead women, draped in festive saris, are chilling in a very primal way. When Bhati steps into a house to investigate, the owner forbids her entry, invoking his pure caste ancestors who would be aggrieved at a Dalit woman in their house. Bhati says, "This is not your ancestors' time, is it now? This is the age of the Constitution, which gives us all equal rights. Please step aside." How poignant.
A macabre juxtaposition such as that of a wedding gown and murder is not new to viewers familiar with other work from Reema Kagti, a co-creator of the show, most notably Talaash (2012), where the sequined, exhilarating life of a sex worker gets a morbid reversal in the climax (hint: she was dead all along). There is something common to these murders: all of them are lower-caste women. How is that relevant?
Caste-based oppression has, through centuries of naturalization and subtle modes of expression, been baked into society. Being an unmarried woman is the greatest ruin for women in this setting. Bhati's mother nags her about this all the time. Dahaad astutely portrays it as a prolonged suffocation, a weighing down of one's parents in their old age through the shared shame of not having married one's daughter off. This has a shattering effect on the mental state of these women, who are rendered vulnerable to any romantic advances, mistaking wolves in sheep's clothing for something more bovine. Their caste dispensation also makes them targets for the serial murderer, who lures these women with low self-esteem. He later says, "These aren't innocent women. Innocent ones do not flirt and titillate like these women; even you, Bhati." Bhati is forced to stop in her tracks. "The way you goggle at your male colleague, who is married, has a kid. That is the kind of transgression innocent women would never commit." The psychological undercurrents here are simply fascinating.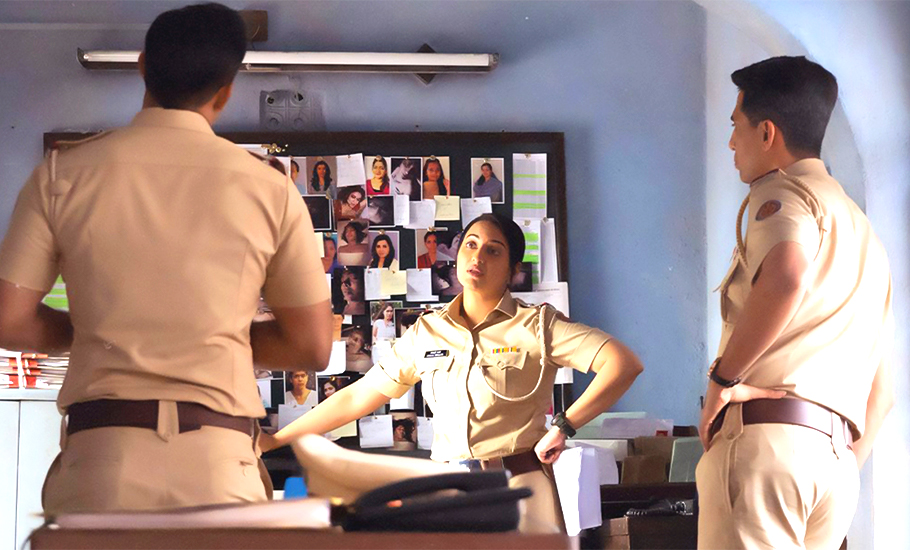 Kathal is a comedic route to the dark heart of India's caste-crazed heart. Sanya Malhotra's portrayal as the central figure of a cop is luminous and joyful, riffing off barbs with her colleague that she intends to marry. Caste is mentioned as the source of conflict between the two, and shown in numerous direct and indirect ways. A prime suspect comments that she would be polluting his expensive carpet, and his noble household, because she belongs to a lower caste.
Malhotra's character is set to marry a higher caste, and lower rank, colleague, whose father badgers him with qualms such as, "Don't get carried away in love. How dare you bring a lower caste woman into our house?" and "You work beneath her! She'll be lording you over in no time!" It is delightful in the way caste is not the focus of these works, but, in a way, is all about it. The goose chase for some prized jackfruits later transforms into a pursuit of missing underprivileged women, the irony being that the police officials are more hard-pressed for the former rather than the latter, because of its caste and class persuasions. Through great humor, the film interrogates similar themes to Dahaad, albeit in popping colours and a lighter leitmotif.
It is refreshing to see that the makers are aware of the conversation around police conduct. While swatting away a meddlesome journalist, Malhotra's cop asks him if he wants a headline of this kind: "Police brutality breaks journalist's bones."
The personal is political
Dahaad and Kathal triumph at utilizing caste identities to further flesh out the realism of the modern Indian cop. There is a particular heft to these works, and they combine the successful formula of smalltown dialect, seen in usual Ayushmann Khurana fair, with dialogues that have more snap and realism. Both have female leads. Dalit female police leads, to be exact. Why this characterization assumes weight is because the police force has traditionally been a bastion of masculine processes and values. Consider any of the films based around police procedurals – they are all lead by male protagonists who undo the gnarly mysteries at hand. Protectors of society, champions of chivalry. It necessitates the kind of person who is socially empowered to do as he pleases, and have a jolly good time about it. Women, often subdued due to entrenched patriarchy, seem to be a misfit for such caricatures.
Dahaad and Kathal, however, help naturalize such a role, dripping with power and consequence, for women, by inverting the identity of the traditional cop lead, and doing it thoroughly. A very good example of this is how we have come to assume all the traits of a male portrayal of a police officer as those of the police force at large, so that when a woman takes on the role, all the usual steps of the procedural assume a different weight. There are few better examples than Vidya Bagchi in Kahaani, where she weaponizes her femininity to good effect, particularly because everyone else has a hard time believing someone so helpless could be up to something so terrifying. Tempered by societal imbalances, female cops have to wade through more than the cases they handle, and they are seen managing all of it in myriad ways. In fact, it is but a note of difference and diffidence, a forking of light in an obvious cultural and gendered hegemony. The personal is political, they proclaim.
Why diversity and representation matter
There are several arguments against affirmative action for people from backward castes. It seems to imply that forward-caste people have a presumed moral right to opportunities, which are being robbed from them because of reservations. The reason behind affirmative action is representation, which has a much, much far-reaching generational impact than wealth. Representation gives the represented a voice in the narrative. Recently, with the release of a live-action The Little Mermaid, it was reported that making the protagonist mermaid a Black woman, when she was a fair-skinned redhead in the original, had made younger Black children feel very welcome and seen, indeed.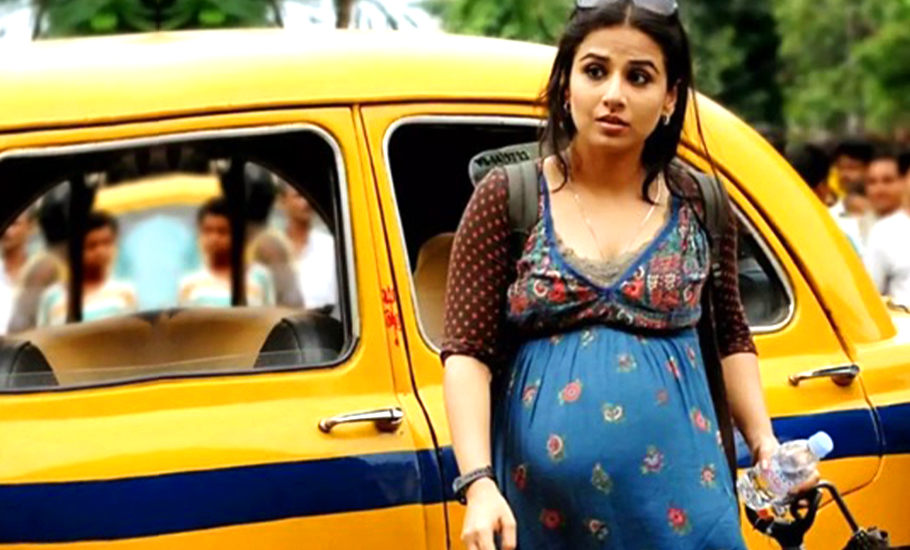 A similar active form of representation is put on show here in an inspired turn. Dahaad's Bhati is an unmarried, lower-caste woman herself, and is thus no alien to the concerns of similarly placed citizens in her society. Her mother makes a great song-and-dance of getting her married, when she is but an adult in a position that, given the context, required some pathbreaking. Bhati rebukes her mother when she gives her no respite from showing photos of prospective grooms for her daughter. She gets up and piles a set of photos from the crime scenes. "Like you, their mothers made their daughters' lives a living hell for fear of staying unmarried. These women were murdered precisely because they had come to believe that the sky would come crashing down if they were not married. They were actively looking to get hitched, and thus, so vulnerable." It is hard to overstate how cleverly the merits of representation are fleshed out, respecting the audience's intelligence, also sidestepping any allegations of "social messaging" because this is anything but empty virtue-signaling. It is pregnant with purpose. It is sublime in its execution.
It is easy to imagine these stories coexisting with the indelible characters in Paatal Lok (2020). The culprits behind a major criminal conspiracy are revealed to have endured traumas rooted in gender, caste, and religion. Hathoda Tyagi avenged his sisters by murdering their sexual assailants, and other actors have faced discrimination based on religion or caste, and sex. The flexibility of the OTT medium allows these stories about caste and oppression to be subversive, comedic, discomforting, a type of medley that can't exist elsewhere.
The female cop as a stock character
Dahaad and Kathal's leads are police officers for a very useful reason: making them the bearers of responsibility and power puts in sharp relief the barriers they face by virtue of being women. For a character that has traditionally been seen as boundless, ever-powerful and independent enough to take decisions, any limitations created because of their personal selves are heightened. These challenges assume a living, mercurial, active character, because they exist in constant tension with the aesthetic gravitas of the character.
The female cop is a recurrent theme in Hindi-language media: very memorably in Kahaani (2012), but also recently in Delhi Crime (2020), and further in Grahan (2021), She (2020), Hundred (2020), and Flesh (2020). It's refreshing that not all these stories have attempted to strike any socially didactic tangent: not every female portrayal has to be a lesson in morality or civic life, which is an unnecessary burden not always found with their male counterparts. By a subtle, casual flick of gender and other social levers, the plots zing with a different rhythm, particular to the sways of a female lead that has so far stood in the wings, and now has a song to sing.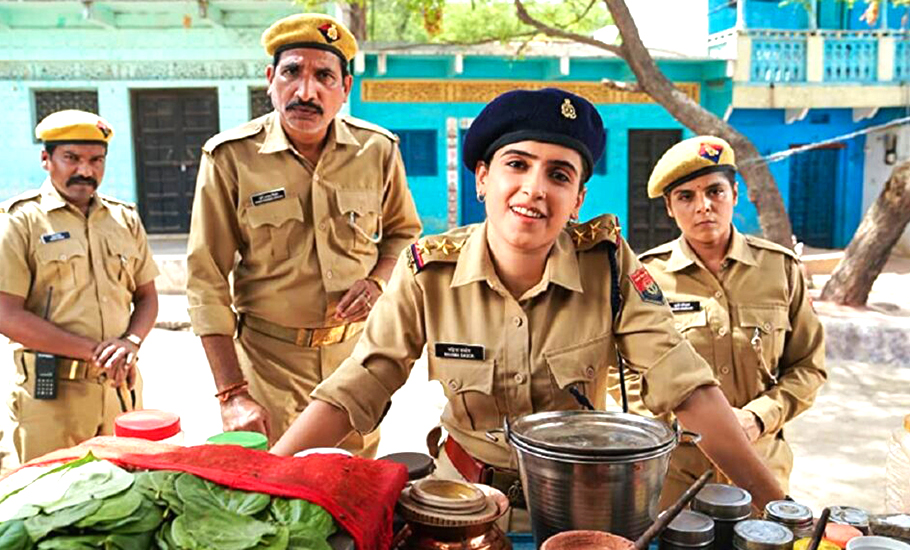 Hundred's Lara Dutta, a regular cop, has to smile vacuously through Women's Day Celebrations. Is there a message there? Maybe. Maybe not. It is about the person, who should not, and does not represent an entire gendered community by her reaction, which is hers alone. How noble it is to give a character this essential dignity.
Useful here to discuss Delhi Crime (2020) and Grahan (2021). The former's first season focused on 2012's heavily-storied Nirbhaya incident. It traced the investigations in the shoes of Shefali Shah's character, a police officer of repute and awe, whose being a female may have lent some sensitivity and forward momentum to the character's decisions made in gimlet urgency. She consoles the victim's parents by saying it was cold outside; their daughter was numb to the pain. It is hard to imagine a similarly counterintuitive, but well-meaning (and well-received!) response from a regular male cop. If one goes by Dahaad's progressive male police officers: maybe less hard. Grahan is about a father's filial affection led to bleed on the anvil of past misdeeds. His daughter must reevaluate what her father means to him, how such bonds stand in the way of justice and a people, in a larger humanist fabric of fiction.
Some clarifications
But it is important here to make some differentiations: while diversity and representation serve a utilitarian function, it is a byproduct, and not the promised harvest of years of progressive movements. Representation serves its own social goals in the society that is recognised with a right to it, whether or not their being from a background serves any ends in their actual workplaces. That would be a very self-seeking missive, if that was what we gathered from these narratives.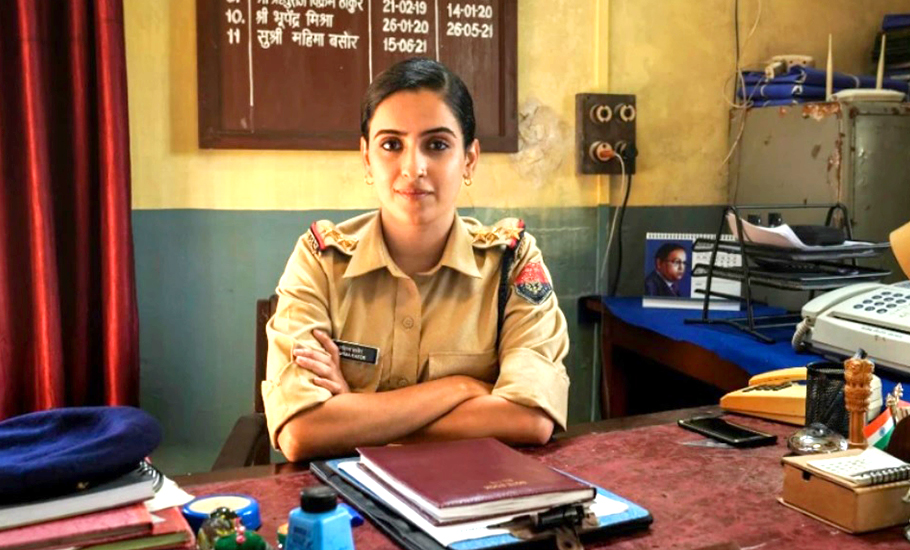 Merely restructuring our expectations from these professions, conventionally male and upper caste, to the new realities of a rising people should be sufficient, and if these characters end up going fathoms forward with what they are given, more power to them. It is the new face of the Indian cinematic cop, containing paradoxes of power and subjugation, and submissiveness and rebellion. It is a glorious leap forward.