Every time there is a shortage of rainfall and a drought-like situation is seen, Kannan and other farmers in Nagapattinam and other southern districts of Tamil Nadu have to think twice about cultivating rice in their fields.
Known for the heavy paddy cultivation, which requires lots of water, the region is otherwise dependent on Cauvery water released from Mettur dam. But if the rainfall is scarce, there wouldn't be enough water to be released from the dam.
"We cannot do farming without water. So during the drought year, we search for other employment opportunities for daily wages," says Kannan, a farmer in Nagapattinam district.
Well-off farmers either have or build a percolation pond, in which the salt water from the sea mixes with the groundwater. They use that water to cultivate crops that don't require much water, such as millets, groundnut, etc.
"Some farmers even cultivate paddy in a small area, but that's enough only for their family. They cannot sell it in the market," he says.
In the other two delta districts of Thanjavur and Tiruvarur, farmers depend on borewells.
"There, they still have a good amount of groundwater. But in Nagapattinam, water in more than half of the region has turned saline. So we cannot use borewells," he explains.
While this year has been rather okay as industrial usage of water had gone down due to the COVID-19 lockdown, Kannan wonders how the coming years would turn out to be.
There seems to be a glimmer of hope. Chief Minister Edapaddi Palaniswami has been reiterating for over the last one year that he has been pursuing the grand project of river linking of Godavari and Cauvery rivers, by which Tamil Nadu would get 200 thousand million cubic feet (TMC) of water, that would aid irrigation in the dry regions along Vaigai and Gundar rivers.
After making different announcements on the same, on March 4, he wrote to his Andhra Pradesh counterpart YS Jagan Mohan Reddy to discuss the implementation of the project, and on August 18, he urged the Centre to ask the National Water Development Agency (NWDA) to complete the Detailed Project Report (DPR) quickly and expedite the implementation.
But are such mega river-linking projects enough to solve the woes of people like Kannan? Both environmentalists and engineers beg to differ.
Linking rivers across India
Envisaged by British engineer Arthur Cotton in 1858, taken forward by KL Rao, irrigation minister in the 1970s, and shaped by the Atal Bihari Vajpayee government in the 2000s, a lot has been written about the century-old idea of river linking.
While the government claims that it will benefit farmers and fulfil drinking water needs, environmentalists allege that these projects will destroy the natural ecosystem and displace many people.
The grand plan has two components — Himalayan and Peninsular. Under the Himalayan component, 14 rivers in the north such as the Ganga, Brahmaputra, Mahanadi will be linked whereas the Peninsular component will bring together 16 rivers including Cauvery, Krishna, Godavari, in the south covering seven states.
Tamil Nadu, more than any other state, is keen on the projects being fulfilled as it has traditionally been one of the worst water-scarce states in the country.
Godavari-Cauvery details
Godavari is the second longest river in India after the Ganges. Starting from Trimbakeshwar in Maharashtra, it flows east for 1,465 km and an average of 3,000 thousand million cubic feet (TMC) of water flows into the Bay of Bengal every year.
The river-linking project plans to divert this excess water to water-deficit Krishna, Pennar, Cauvery, Vaigai and Gundar river basins in the south.
A dam would be built on Indravati river, a tributary of Godavari, and the water will be diverted to Telangana's Kaleshwaram dam, and further to Polavaram dam in Andhra Pradesh. From Polavaram, a link would be established to Nagarjuna Sagar dam on Krishna river, and extended to Somasila dam. From there, through Pennar river, it will be connected to Cauvery Grand Anicut and further carried to Gundar, through Vaigai river.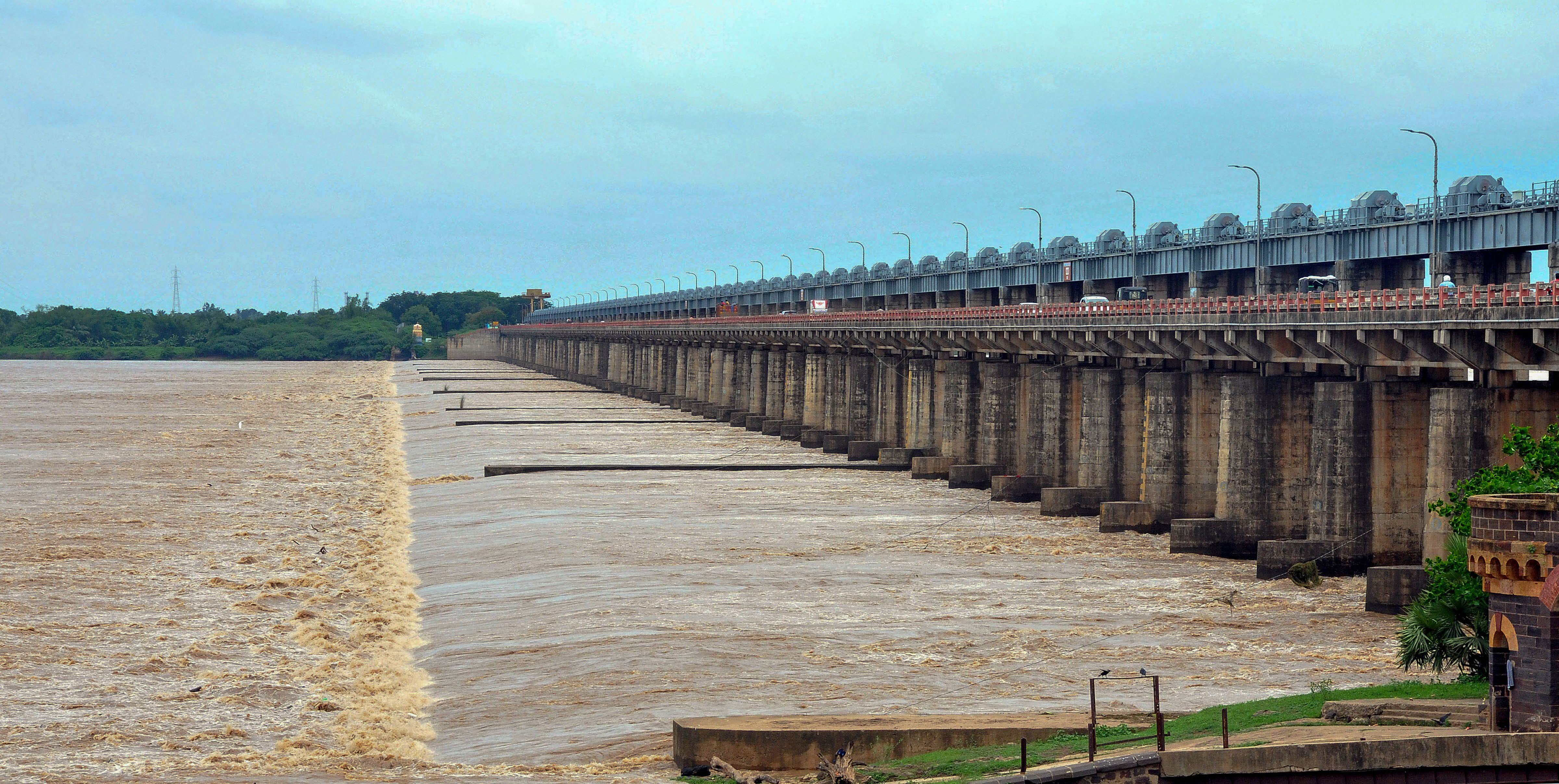 The estimated budget of this project is ₹60,000 crore, of which 90% would be borne by Centre and the rest by Telangana, Andhra and Tamil Nadu equally at ₹2,000 crore each.
The project has been planned to be implemented in three phases. In the first phase, Godavari (Inchampalli /Janampet) and Krishna (Nagarjuna Sagar) will be linked. Second, Krishna (Nagarjuna Sagar) and Pennar (Somasila) will be connected, and finally, Pennar and Cauvery will be linked.
The draft Detailed Project Report (DPR) for this scheme was submitted by National Water Development Agency (NWDA) in 2019 and it has been sent to the respective states for comments. The project will be implemented only after getting consensus from the states.
Apart from Tamil Nadu, Andhra and Telangana, four other states Madhya Pradesh, Karnataka, Odisha and Chhattisgarh are also involved in the project. As of March 2020, while Tamil Nadu, Andhra, Karnataka and Madhya Pradesh have sent their responses to NWDA, the remaining three states are yet to respond. Only after getting responses from these states, can the NWDA prepare the final DPR.
It is believed that under this project about 1,100 TMC surplus water can be saved from flowing wastefully into the sea and utilised in Telangana, Andhra and Tamil Nadu will be benefitted.
In contrast to CM Palaniswami's claims of getting 200 TMC water every year, the draft DPR says Tamil Nadu can get only 83 TMC, either if the water is drawn from Inchampalli or Janampet barrage.
According to Tamil Nadu government's claim, the project will benefit Tiruvallur, Kanchipuram, Tiruvannamalai, Vellore, Tiruchy, Thanjavur, Pudukkottai, Ramanathapuram, Sivagangai, Virudhunagar and Thoothukkudi districts.
Hurdles galore
The feasibility of the project is secondary, but which state has said that it will give its surplus water to Tamil Nadu in the first place, asks A Veerappan, state secretary, Tamil Nadu PWD Senior Engineers Association.
"Other than Tamil Nadu, the project involves six states. But none of the states has come out publicly saying they will give their surplus water to us. In such a scenario, I wonder how our chief minister has arrived at a conclusion that the linking of Godavari and Cauvery will provide 200 TMC water," says Veerappan, a staunch opponent of river linking projects.
The state's average annual rainfall reception is 925 mm. But still it has to depend on neighbouring states such as Kerala, Karnataka and Andhra for its water needs.
"We have to fight with Kerala to get water from Mullaiperiyar, with Karnataka for Cauvery and with Andhra for Krishna. Andhra should give about 40 TMC water from Palar river to us. The river is flowing only 28 km in Andhra and around 300 km in Tamil Nadu. But they have built about 28 check dams in Palar and have not given a drop of water. From Krishna river it should give 12 TMC water to us for Kandaleru-Poondi canal. But they give only 7 TMC water. Against this backdrop, how can we expect Andhra or Telangana will give 200 TMC water to us?" Veerappan asks.
Even if the project is feasible, water can be diverted only when the Godavari floods, and that too, only for 20-30 days in a year, says AC Kamaraj, chairman, National Waterways Development Technology, an organisation that wants waterways by networking rivers.
Kamaraj points to the funding issues for pumping water from Godavari through a pipeline via Krishna river.
"Every year, we need nearly ₹10,000 crore to pump the water. There is no clarity over who will give this amount. Besides, the capacity of Nagarjuna Sagar dam is 408.24 TMC. But if we pump 247 TMC water, the dam will not attain its full capacity, and because of this, Andhra Pradesh will hesitate to give water to us. So we have to fight with Andhra as we fight with Karnataka," he says.
Alternative water projects
Instead of spending crores for river linking projects like this, the state should look within its boundaries to solve its water problems, says Veerappan. According to him, at least 10 water projects should be given a consideration.
"We have Athikkadavu-Avinashi project to recharge groundwater table worth ₹950 crore. Using the Mettur-Sarabanga project, we can divert surplus floodwater from Mettur dam through lift irrigation system at a cost of ₹595 crore. By diverting Pandiyar river in Nilgiris district to Moyar river, we can get additional 3 TMC water for ₹50 crore. Building a check dam worth ₹15 crore on Ayyar river in Kolli Hills will provide 3 TMC water more. Besides these minor projects, we need to desilt dams and reservoirs to save more water," says Veerappan.
But even some of those projects are opposed by the people. For example, the Mettur-Sarabanga project has been opposed by Delta region farmers on the grounds that there has been not enough water in Cauvery for many decades.
"The government's move will help irrigate about 4,238 acre lands in Edappadi, Sankagiri, Omalur and Mettur taluks in Salem district. They will pump the water from Cauvery and take it through new ayacuts. But on the other hand, a large number of Delta farmers will be affected. It is here that 40% paddy is cultivated in the state," says PR Pandian, general secretary, Tamil Nadu Cauvery Farmers Association.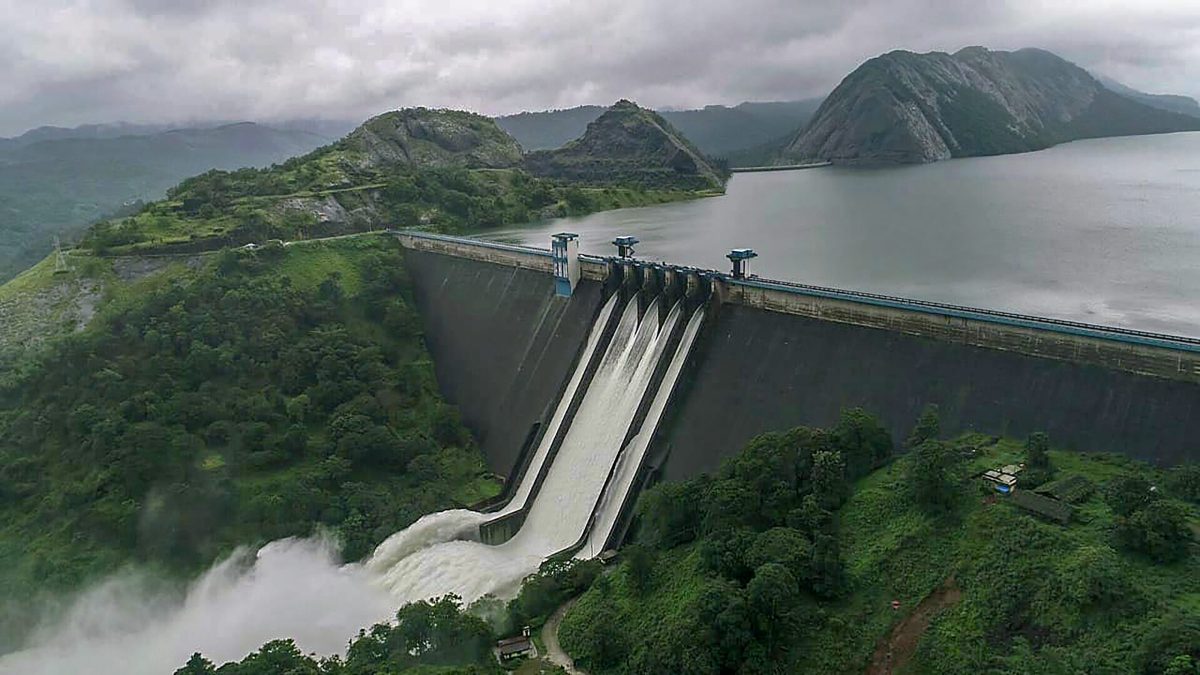 Before taking up such projects, it is mandatory to have a public hearing and get consent from the Delta farmers, he adds. "But the government tries to bypass these rules. The rhetoric of Godavari and Cauvery linking is to hide these violations."
'Smart waterways' a solution?
On the other hand, Kamaraj suggests having a 'water grid' instead of interlinking rivers. "Like how we have a power grid, we need to have a water grid, where only flood water will be collected. Then the water should be impounded in 'two-way flow in zero slope contour canals', whereby the water is transmitted under differential heads," he says, calling it smart waterways.
This would benefit the three states of Andhra, Telangana and Tamil Nadu as every year about 3,000 TMC surplus water from Godavari drains into the sea, but the actual requirement in these three states would be less than 800 TMC.
In river interlinking, the water once shared with another state cannot be returned. But in a water grid, water will always be there and any of the three states can use it whenever they need water.
"We can also generate power using this grid, besides allowing for water transport," Kamaraj notes.
But according to Manohar, a water researcher, the waterways will end up in privatising riverine resources.
"Because these projects involve huge amounts of money, this will benefit only large scale companies and not the common people," he says.
The perception that surplus water mixing into the sea is a waste needs to be rethought. When that attitude changes, we can find ways to solve our water needs, he says.
"Like land, organisms living in sea too need sweet water," he says, noting that precipitation, which is higher in sea will itself help recharge to a certain extent.
"The source and end of a river are two important points in riverine ecology. When linking two rivers, these points disappear and it is like cutting the umbilical cord. This will disturb the hydrological cycle and lead to climate related effects," Manohar points out.
As far as Tamil Nadu is concerned, the total water demand is 1,921 TMC for all agricultural, drinking water and industrial needs. But the supply is 1,669 TMC. The water deficiency of nearly 300 TMC can be satisfied by without interlinking rivers, he suggests.
"The state has a total of 39,200 traditional irrigation tanks with a storage capacity of 348 TMC. And by adopting crop diversification like cultivating millets, we can save another 357.82 TMC water. We have resources but what we lack is political will," Manohar stresses.