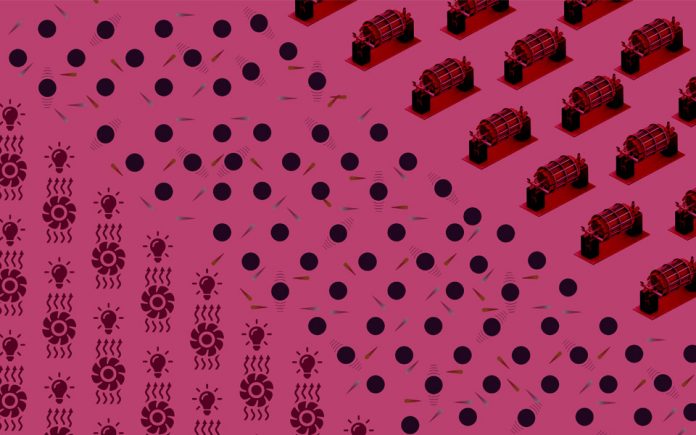 Most engineers his age have settled down at mid-level positions in companies. Tabrez Ahmed of Chennai quit his job eight years ago and initiated a startup. His company is a one-man show and its aim is not to make money. It seeks to disprove the second law of thermodynamics.
It's a project that engineering students sometimes imagine in the second year of their college when they are exposed to the depressing law that when energy is transferred or transformed, it inevitably gets wasted. They are told that when they need to produce power, they need to burn fuel and the products of combustion will have energy that can never be recovered. It's not even a zero sum, it's a losing proposition, they are told.
Most students give up after a few flights of imagination to disprove the law. But Tabrez apparently hasn't, 25 years later. He is trying to construct a machine that would disprove the law, which engineering calls a perpetual motion machine – one that derives energy out of nothing.
While Tabrez may be dismissed more easily as a crank tinkering at his garage, there are scientists with credentials and peer reviewed published papers to their credit who are working on less implausible but equally daunting projects. They are unfettered by the constraints of laws and seek to disprove them. From concepts bordering on the wacky to those that evoke a "well, maybe" reaction, they are all being probed somewhere in the country.
To continue reading this article...
You have to be a Premium Subscriber
Start your subscription with a free trial
Enjoy unlimited Eighth column, archives and games on
thefederal.com and thefederal.com and many more features.
You will also be supporting ethical and unbiased journalism.
plans start from Rs. 99