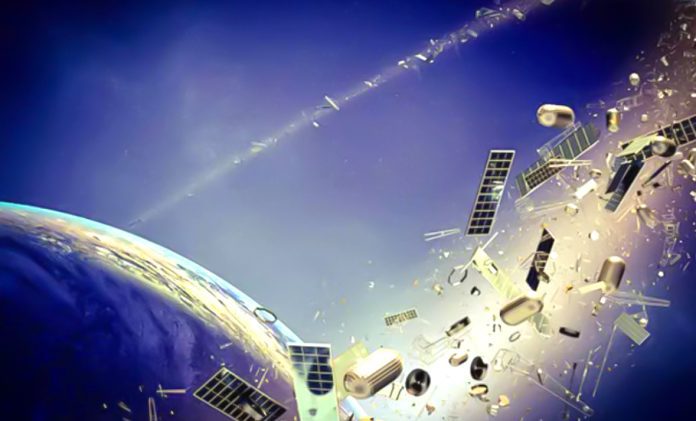 On October 18 2021, ISRO's Chandrayaan-2 was close to colliding with NASA's Lunar Reconnaissance Orbiter (LRO). Both the orbiters were circling the moon around its poles. As the space agencies closely monitored the paths of the probes, they realised that their orbits were dangerously close and at a certain point the two orbits would come as close as 3 km with a mere 100 m radius separating them. If left to their current paths, the two probes would run into each other in a fatal event.
ISRO quickly responded and averted the disaster by performing the Collision Avoidance Manoeuvre (CAM), a probe control technique that diverted the course of Chandrayaan-2 at the right time.
This is not a one-off incident. Neither are such incidents few and far between. A media report states that ISRO encountered nearly 7,600 potential collision threats to its space assets in 2021; 84 were close approaches (less than 1 km) between SpaceX's Starlink and the Indian satellites. The situation is not being faced by ISRO alone. In an escalating phenomenon, all space-faring nations are encountering such instances. The reason? Space has become crowded over the years with the increasing number of aggressive pursuits up in above the skies contributing to a rising number of space objects that could potentially collide with each other.
Continuous monitoring of the space situation and an early warning system has, therefore, become a prime necessity. Leading space-faring nations have dedicated surveillance networks called the Space Situation Awareness (SSA) programme to protect their space assets. So far, ISRO has been dependent on the US Space Command for its SSA requirements and timely alerts.
To continue reading this article...
You have to be a Premium Subscriber
Start your subscription with a free trial
Enjoy unlimited Eighth column, archives and games on
thefederal.com and many more features.
You will also be supporting ethical and unbiased journalism.
plans start from Rs. 149