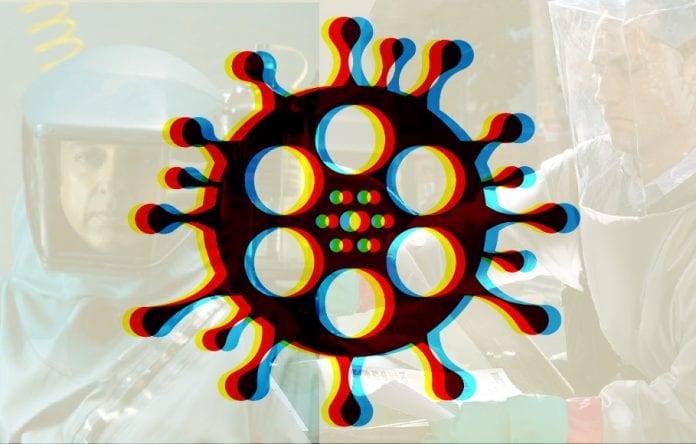 Cinema often reflects society but some filmmakers have gone the other way and projected an imagined future. Based partly on science and partly on fiction, these films remain just films until an imagined scenario becomes real.
The COVID-19 pandemic has lifted Steven Soderbergh's gloomy Contagion, a film on pandemic, to a new peak as everyone now looks back at the 2011 film for clues on what to expect.
The film, with an ensemble star cast comprising Matt Damon, Kate Winslet, Marion Cotillard, Gwyneth Paltrow, Jude Law and others, talks about a novel virus outbreak whose apparent source has been shown to be a bat and a pig.
Starting from a US businesswoman who had travelled to Macau, Hong Kong, the virus, called MEV-1, which causes flu-like symptoms and seizure before claiming the life, spreads quickly across the US and the rest of the world, killing millions of people before doctors and researchers find a cure.
The film captures the entire gamut of a pandemic — from the first infected case to the identification of the genetic features of the virus, and the spread across the world, causing panic and isolation and triggering violence and loot amid governments and the UN's efforts to deal with the inconceivable crisis.
The film offers some other interesting comparisons too. While MEV-1 was said to infect one in 12 people across the world with a mortality rate of 25–30%, which one hopes would remain a wild exaggeration, the coronavirus has infected close to a million and has claimed 48,000 lives as of April 2, as it continues to clock in numbers.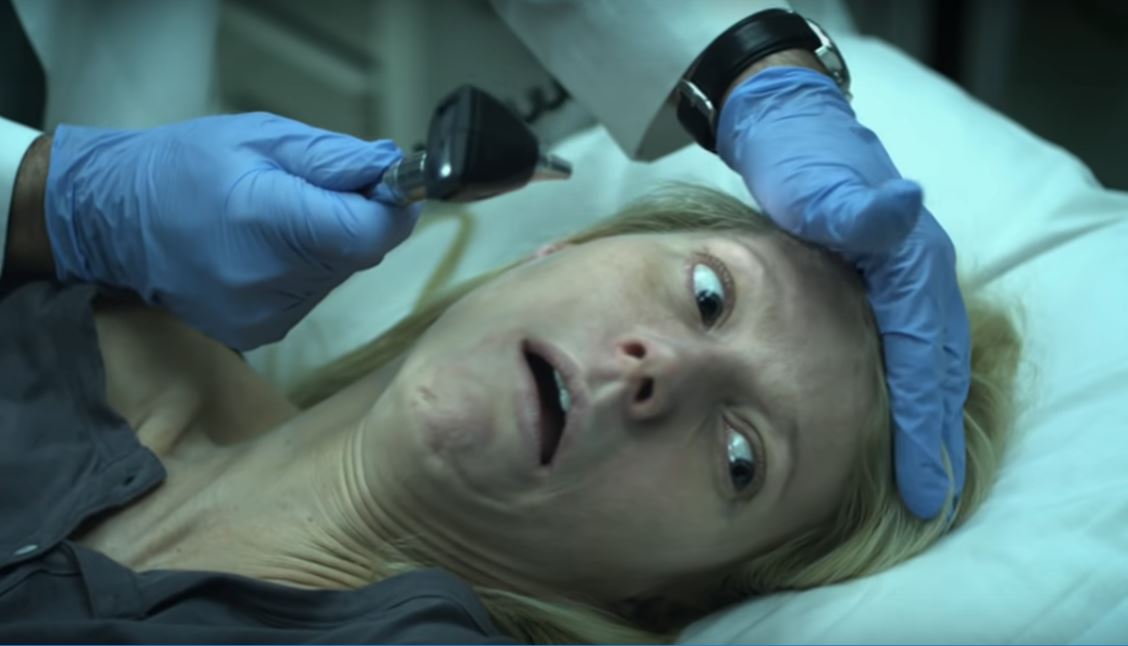 And just as one gets to see now in abundance, there is a dose of fake news and conspiracy theories spreading wild, causing even more chaos.
The finding of the cure in the climax of the film gives viewers a sense of hope and relief, something that people strongly are clinging to now in times of COVID-19.
Kamal Haasan films
While this trend of making prescient films in the science-fiction genre is largely seen as a Hollywood territory in India, filmmakers at home too have experimented with similar subjects. Kamal Haasan's 1986 Tamil film Vikram is seen as an early step in that direction. However, the film, and many such others were dismissed as "copied from foreign".
Irrespective of the criticism, Kamal kept pushing the boundaries and in his 2008 magnum opus in Tamil, Dasavatharam (10 Incarnations, 2008), where he played 10 multiple roles, he brings out a combination of mass disasters.
The virus is developed by a US-based Indian-origin scientist Govind Ramasamy working for a private firm. The virus, kept in vials, is meant to be used as a bio-weapon to defend the US from another 9/11. However, one day Ramasamy's pet monkey mistakes a vial for chocolate and consumes the virus, which mutates and kills it. To prevent the spread, Ramasamy fills the lab with concentrated salt solution, the only remedy to contain and kill the virus.
Ramasamy then escapes with the other vials as the lab's owner has ulterior motives. In a melee, he loses the vials and it lands up in Chidambaram of Cuddalore district, Tamil Nadu.
The hunt for the vial and its destruction finally form the plot of the film that interconnects the various characters, especially the 10 played by the actor.
The film is based on Chaos theory, which states that a small incident, because of the world's interconnectedness, can have widespread effects, sometimes often destructive.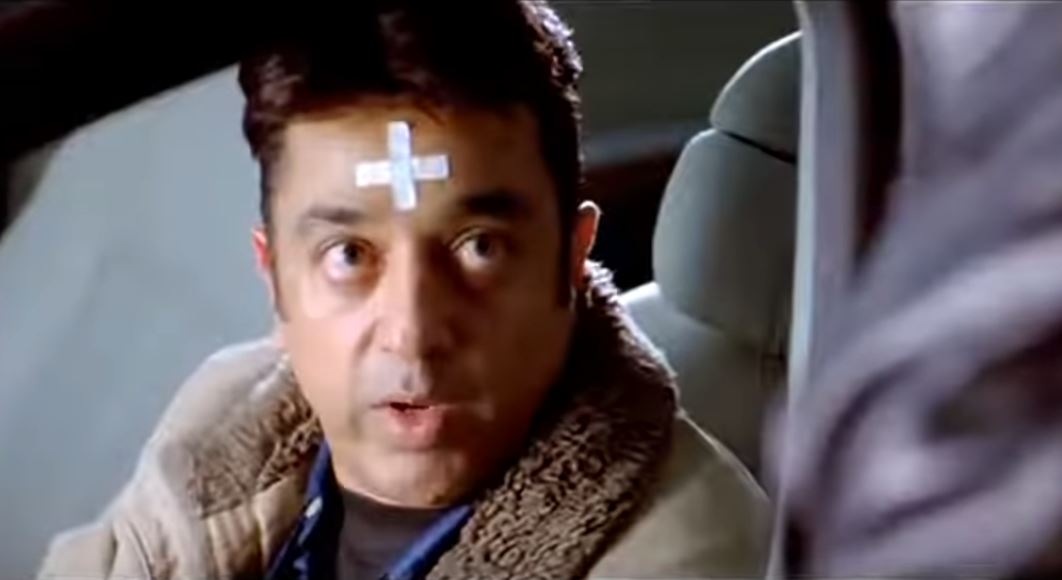 The film brings out various other issues relating to the exploitation of nature, such as illegal sand mining, and how nature has its innate ways of rehabilitation — the film ends with a tsunami, wherein salt-rich sea water engulfs coasts and the villain who had swallowed the virus.
That the COVID-19 pandemic is a way of nature to control humans exploiting nature, is a hot topic of debate now.
Moreover, fans of Kamal claim that the film predicted Ebola, as the virus in the film is said to cause patients to cough blood.
While such aspects could have been taken up from real research and medical observations, fans do point to other Kamal films to claim his Nostradamusque powers. For instance, his 2003 film Anbe Sivam (Love is God) directed by Sundar C which tells the tale of two men of contrasting personalities, predicts the possibility of a tsunami, which went on to happen a year later, hitting the coasts of Tamil Nadu.
Other similar Kamal films include Mahanadi (1994), which talks about the chit fund scams, which started to surface in the country much later.
His 2004 film Vasool Raja MBBS, which was remade from Munnabhai MBBS starring Sanjay Dutt and directed by Rajkumar Hirani, talked of impersonation in exams, which emerged later in NEET exams.
Kamal is also known for introducing technologies that were not common at that point of time such as the laptop in Michael Madana Kama Rajan (1990) and morphing in Singaravelan (1992).
When asked how he was able to predict such disasters, Kamal during an interaction had said that he looks at the world through a "rear view mirror".
"If we read history, we can realise that we are repeating the same kind of mistakes every now and then. Along with history, if we read geography, we can somehow gauge what's there for us in the near future. Why did the Pandya kingdom shift its capital to Madurai from Korkai? Why was Poopuhar destroyed? Because tsunami like incidents happened then too. Every year the sea in Visakhapatnam used to rage a lot. Why? Because of tectonic shifts of plates. So to such an extent nature is becoming more and more predictable."
Sci-fi with local twist
On such lines, some films of AR Murugadoss, of Ghajini fame, too stand out. His 2011 film 7aam Arivu (Seventh Sense) strongly broached the spread of a virus by the Chinese.
Although a flop at the box office, it has its hero, starring Suriya, fighting the Chinese villains to stop the spread of the virus which causes cough, fever and fainting in people after it was initially injected in a dog to create the spread.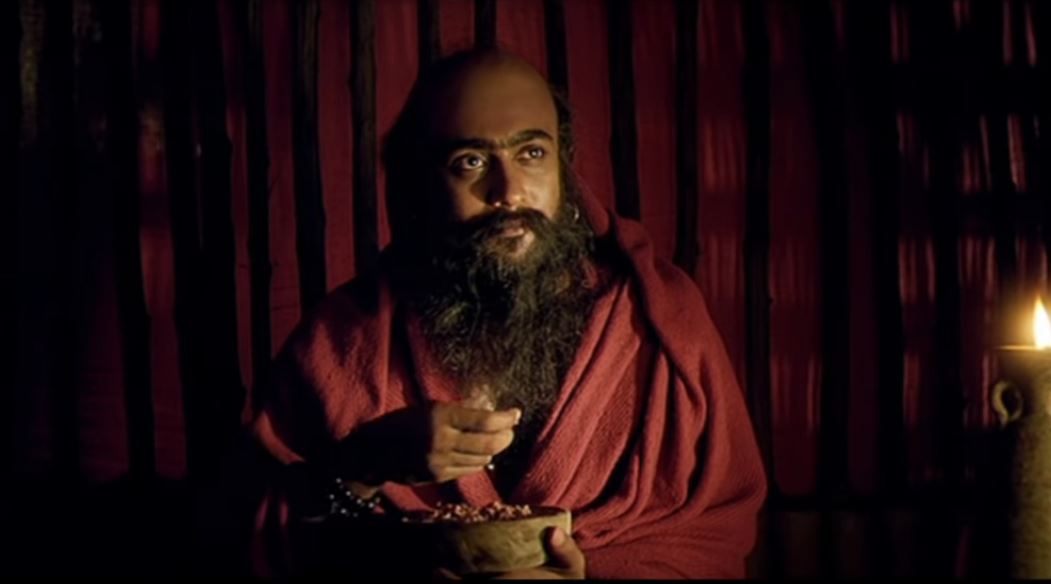 The film on a larger scale deals with Bodhi Dharma, a young saint from Tamil Nadu who is credited with spreading Buddhism and martial arts, and also hypnotism, in China, and the modern-day Suriya is shown as a descendant of Bodhi Dharma, who takes on the villains. Kamal Haasan's daughter Shruthi Haasan plays a doctor-researcher who helps Suriya in the fight.
That Bodhi Dharma hailed from Kanchipuram in Tamil Nadu and the first COVID-19 patient of Tamil Nadu too hails from the temple town famous for its silk, as the Chinese, has stirred another line of debate, as the most contentious topic in present times is whether China triggered a leak of coronavirus as a bio-weapon, although the country has denied it.
7aam Arivu has also apparently inspired Tamil people to go for natural medicines, such as the use of turmeric, cow dung and other herbs.
Murugadoss's 2002 film Ramana did spook people in 2014 when an under-construction building collapsed in Chennai's Porur area. The film had shown the fall of an apartment complex due to a construction in the neighbourhood.
The director had said that he was inspired by the 2002 Gujarat earthquake which had a lasting impact on him. However, he has been silent on the coronavirus connection with his 7aam Arivu.
Film may not be taken seriously until what it foretold becomes a reality. And if one were to take futuristic projections in films seriously in times like these, one should be very worried about what Kamal Haasan tells his co-actor Madhavan in Anbe Sivam: "Suppose if Taj Mahal is destroyed, will all you people stop loving?"