The once bright coral pink paint on the walls of her house has faded to a paler shade, peeling at places, giving the one-room concrete abode a bleak look.
Inside the house, R Kala in her late 30s sits and recalls her life story brick by brick — memories of a grim past that she fears will never fade.
Kala was in her early 20s, a young bride, married to Ramesh of Thekkaloor village in Tamil Nadu's Thiruvallur district. While Ramesh would earn cutting wood, Kala used to help him run the household by doing odd jobs at farms that mostly included shelling bags of groundnut by hand that would leave her fingers sore at night. Yet, Kala was hopeful of a better future.
Advertisement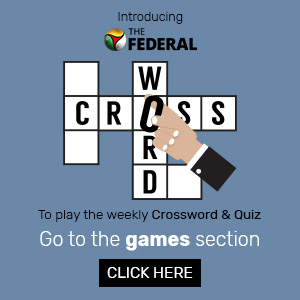 That was until 2005.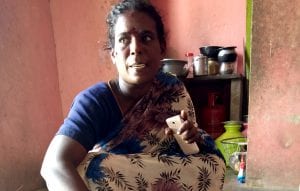 Life changed for the worse when Kala fell ill and Ramesh didn't have enough money to take her to a doctor. With no education and little knowledge about the sharks lurking outside their small world of Thekkaloor, Ramesh was forced to accept ₹5,000 in loan offered by a labour contractor who used to take advantage of hapless people like Ramesh and pack them off to brick kiln units in the northern districts of Tamil Nadu.
The contractor promised him to get a job in a brick kiln in Thiruvallur for ₹450 per day.
"We trusted him and thought we will get back to our normal life soon after repaying the loan. We accepted his offer and moved to the brick kiln. But, things didn't go as we expected," says Kala.
Kala and her husband are among the 20 families rescued from the brick kilns in Thiruvallur district somewhere between 2008 and 2009.
Recalling the nightmare that she lived for more than three years toiling in a brick kiln, Kala says they were forced to work for almost 20 hours a day.
"We would wake up at 2 o'clock in the morning and start mixing the red sand with water. With no breaks until 1 in the afternoon for an hour, we would again start working," Kala says, adding that work would go on till 10 pm.
According to her, it was not just the women, even their children would not be spared by the owners. "While we slogged, the kids were asked to take the dried bricks and demould them," Kala adds. In those three years, she gave birth to two of her four children.
Life went on for Kala and Ramesh amid the miserable conditions for more than three years until one day they realised that it was almost impossible to repay the loan. Instead it kept growing with piling interest, or so they were told by their co-workers. Both Kala and Ramesh had reasons to believe this going by the stories of other labourers on the site. Most of them were forced to continue working after being charged for delayed payments. Paid in peanuts, sometimes they were forced to take fresh loans for daily survival, including medical emergencies.
With no signs of escaping the bondage, the couple had almost reconciled to fate until they were rescued by some NGO workers.
"It was absolute hell. Instead of the promised ₹450 per day, we were paid only ₹350 per week," says M Ramarajan, another rescued labourer.
Till date, he has no clue how his loan of ₹5,000 increased to ₹25,000. "One day, when I asked the owners, how much I was supposed to repay. They told me that the amount has increased to ₹25,000. I had no clue how that happened," adds Ramarajan, who still shudders recalling those days.
"The labourers were not allowed to go to their villages even during festivals. Even if someone fell ill,  he/she still had to work with the sword of pending loan hanging above the head. Our children were also not allowed to go to school. Instead, the brick kiln owners would force them to help us make bricks," claims Ramarajan. Even after a decade since Kala and others were rescued, things haven't changed much.
The invisible scourge
According to sources in the labour department, bonded labour in brick kilns is most prevalent in Tiruvallur, Kancheepuram, Vellore, Thiruvannamalai, Villupuram, Pudukottai, Krishnagiri and Coimbatore districts of the state.
Even though India officially abolished forced or bonded labour in 1976, it remains widespread, with many working in brick kilns, farms or as sex workers or domestic helps.
According to the 2016 Global Slavery Index, there are an estimated 46 million people in modern slavery across the world. Of them, 18 million are in India.
Until 2016, rescued bonded labourers were paid a relief of ₹20,000. This is now given as an interim aid until the entire compensation is paid. As per the Union government's scheme for rehabilitation of bonded labourers, 2016, victims are entitled to receive a financial aid of ₹1 lakh (adult male), ₹2 lakh (women and children) and ₹3 lakh in cases of bonded or forced labour involving extreme cases of deprivation or marginalisation, or persons with disability, or situations where the district magistrate deems fit.
However, a rescued worker is paid the entire compensation only once the accused are convicted. Apart from that, the government has to provide housing facilities to the rescued bonded labourers and also help them access aid whenever necessary.
Activists claim it's often very difficult to access the compensation amount as officials are reluctant to pursue the cases, suspecting false claims. Even though the rescued workers are given the initial amount of ₹20,000, most fail to get the rest of the compensation. "That's also because most often than not the cases result in acquittals of accused because of the lack of evidence," says a labour rights activist working in Tiruvallur.
According to a 2018 news report, India had not paid full compensation to anyone rescued from bonded labour since introducing the policies in 2016.
The same report says there have only been a handful of convictions since 1976.
Labour rights activists believe this entire system of "linking compensation to conviction" is highly unjust as trials could go on for years.
Rescue work and hurdles
While government agencies and NGOs continue to look for such indentured labourers and rescue them, the practice of bonded labour continue in these brick kilns.
According to Gopi, president of Kancheepuram Rescued Bonded Labours Association, it is not that easy to rescue labourers from brick kilns as owners keep changing the pattern of employment.
"Earlier, the bonded labourers were usually taken from a village in bulk and dumped in one particular brick kiln. So, if we got to know about one person, we could rescue the whole village. But now they have started to split the workers and deploy people from one village in different brick kilns," Gopi says.
Explaining the modus operandi of these labour contractors or brokers, an official in the labour department, who has worked in multiple rescue operations, says the prime target of these brick kiln units were the members of the Irular community, a semi-nomadic tribe that has a high rate of illiteracy in Tamil Nadu.
"Since these people are used to working under hard conditions, including cutting trees and lifting heavy weights for hours without taking a break, the brick kiln units absorb them easily," says the official in the labour department in Vellore.
Given the workers' lack of knowledge about the big, bad world outside, these brick kiln owners exploit them to the hilt, he adds.
One of the main reasons behind Irulars becoming easy targets, founder of Pazhangudi Irular Pathukappu Sangam and retired professor Prabha Kalvimani says, is that these people are among the 36 Scheduled Tribe communities in the state who are still underdeveloped and have not been mainstreamed.
"They still do not have much exposure to the outer world. Unlike other tribes, Irulars are semi-migrants who travel about nine months a year and would stay in a place for around three months. So, they do not own land and they are forced to take up such jobs," Kalvimani adds.
Kalvimani, who has been working for Irula people trapped in poverty, says they become easy target since they do not have the support of their own community people. "While the other tribes live in groups, you can't find more than four Irular families in one village. So, they do not have the social security which the other tribes have," says Kalvimani.
New victims
With increasing awareness about bonded labour and instances of getting caught often at the hands of labour department officials and NGOs, the brick kilns units have started to deploy people from other states, including Odisha and Jharkhand.
"Things started changing a couple of years ago after officials of labour department and the legal aid cell started conducting more surprise checks in brick kilns," says a supervisor working in a brick kiln in Vellore. The supervisor The Federal spoke to requested anonymity.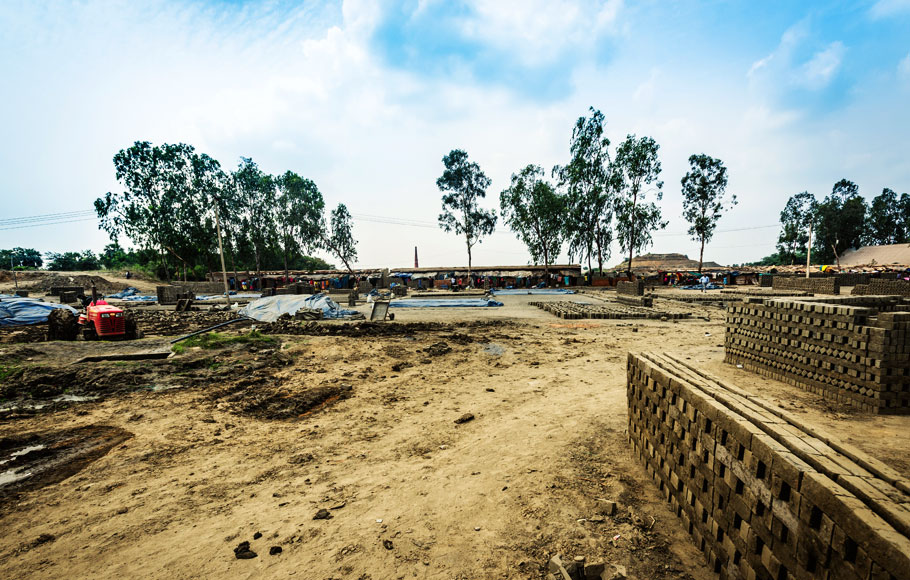 According to him, while the people in Tamil Nadu are ready to move to brick kiln units for an advance of Rs 5,000 and a daily wage of Rs 450, labourers from Jharkhand, Odisha and other states are ready to work for wages less than Rs 200 per day.
"Instead of the Rs 5,000 that they would normally pay to local labourers, owners can now get workers from other states for a sum of Rs 2,000 and transportation cost," the supervisor adds.
This, many NGO workers claim, has reduced the chances of owners getting caught by officials, mainly due to language barriers.
For instance, a few months ago, based on a tip-off that about 100 people from Odisha were confined as bonded labourers in a brick kiln at Ponneri in Thiruvallur district, a team of officials from labour and revenue departments rushed to the site. However, the officials could not find even a single bonded labour in the place.
"Later, at night, 88 people from Odisha were found stranded on the bypass road leading to Chennai. It was evident that they were working in brick kiln. Since they cannot understand Tamil and English, and the officials here cannot understand Hindi or Odia, we could not officially come to a conclusion that they were bonded labourers," says an official from Tiruvallur district.
The official adds he and his team could not rehabilitate the people suspected to be bonded labourers. "We were only able to send them back to their native place giving Rs 500 each."
A team member of International Justice Mission (IJM), a human rights organisation, SM Santhosh concurs with the official. He says even if IJM volunteers or labour department officials get calls from people from Odisha and Jharkhand confined here, it's difficult to trace the victims because of language issues. "So, we are taking the help of local people who were earlier rescued from brick kilns," Santhosh adds.
Chennai District Legal Aid Services secretary and magistrate I Jayanthi echoes Santosh. But Jayanthi also speaks of a "new problem" that has taken root in the brick kilns among migrant workers.
"Even after rescuing them, it is difficult to send them back to their native places since the owners have planted a few agents who have spread the Hindutva narrative. Swayed by such sentiments, some workers claim we are all Hindus and we have the right to work across the India," she says.
But, because of a few such miscreants, a number of innocent people are "brainwashed" into a life of servitude. "We are seeking police help to manage it," Jayanthi says.
Despite several attempts by The Federal, none of the brick kiln owners were ready to come on record.
In the meantime, people like Kala feel the only way to stop someone else from walking into the inhuman trap is to help organisations and government officials pin down such brokers and brick kiln owners. Back in Thekkaloor, Kala has now made it her mission to spread awareness about the menace and help rescued labourers get back on their feet.
"I'm back to shelling groundnuts." Her fingers still hurt at night but the pain, she says, is much lesser than the humiliation of a life in bondage.