On the afternoon of October 23, 2018, employees of Unocoin Technologies were rejoicing. The Bangalore-based cryptocurrency startup was all set to launch a kiosk, touted as India's first cryptocurrency ATM that would allow its customers to deposit or withdraw digital currencies linked to their Unocoin account. This was akin to using a bank account and transacting in multiple currencies, say Rupee, Dollar, Euro, Dirham; just that, cryptocurrencies would have a virtual value and would be transacted online through a unique set of keys or passwords.
The Unocoin team, along with its co-founder Harish BV, was testing the machine that was to be unveiled at Kemp Fort Mall in the city, when things turned awry as police landed at the site, interrupted the operation and seized the machine. They also took Harish into custody for questioning and later charged him under the IT Act for opening an ATM without requisite approval. Harish and Unocoin were accused of having violated banking norms.
The police action sent shock waves among the startup and tech communities, particularly those in the cryptocurrency industry. Even as the company was digesting the news and trying to find ways to bail out Harish, the police picked up another co-founder Sathvik Vishwanath.
Advertisement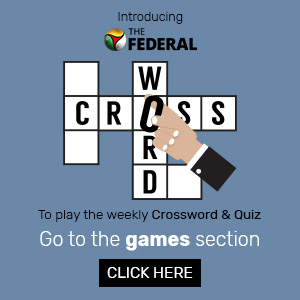 Unocoin, on its part, argued that as the ATM wasn't connected to any banking network or banks, it was not like other ATMs, and didn't violate any norms. It said that it was a private kiosk and there wasn't any need for procuring any license or approval.
The RBI had in April 2018 issued a circular, directing banks to desist from dealing in any transaction in cryptocurrencies.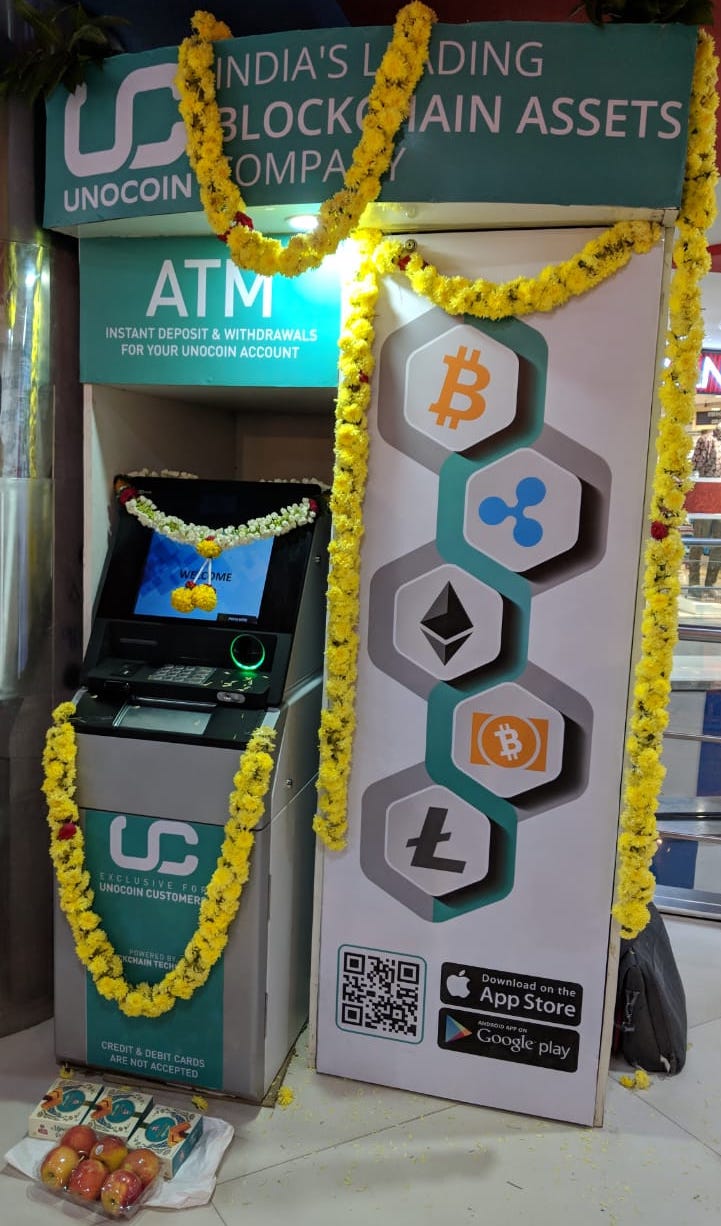 For a country that was yet to pick up on digital banking, despite Prime Minister Narendra Modi's famous championing after the demonetisation of high-value notes, jumping onto the cryptocurrency train was like reaching for the stars. And the ban just dashed all hopes. Everyone thought the company was doomed.
Besides Unocoin, startups like CoinDCX, Zebpay, WazirX, CoinSecure and others were all put on the back foot.
Some eateries such as Kolonial, a vintage themed pizzeria in Mumbai's Worli, Suryawanshi restaurant in Indiranagar, Bengaluru, Suri Andhra Mess in Taramani, Chennai, and the Flying Spaghetti Monster in Hyderabad, among others had been accepting payments in virtual currencies. Everything came to a standstill and some even shut shops or moved to other countries like the US and Singapore which had crypto-friendly policies.
Several cryptocurrency owners sold their assets in distress after the ban. Unocoin even had plans to launch 30 kiosks across three cities. But everything came crashing down with the arrest of the co-founders.
The price of a bitcoin (1 BTC) which was around ₹6.6 lakh in March 2018 crashed to about ₹4.2 lakh by December 2018. It went further down in the following months.
Unocoin fought in court and got their co-founders released on bail within a week. But the bigger fight was to challenge the RBI's ban. The company, along with Internet and Mobile Association of India (IAMAI), took the case to the Supreme Court.
Ban lifted
About one-and-a-half years later, the apex court lifted the ban on March 4 this year. In the ruling, it said that as long as good safeguards are in place protecting the formal financial sector and rules exist to combat money laundering, terrorist financing and tax evasion, a blanket ban was not necessary.
This has opened the sector for Indians to make or receive payments in digital currencies, subject to regulatory frameworks. Soon after, the value of bitcoin rose by 5% in the global market ever since. It is now trading at ₹5.56 lakh for 1 BTC.
While the news was well received by the industry, some are still sceptical, saying the government might bring in legislation to ban it again.
Unocoin was on the verge of shutting operations as funding had dried up. But the SC verdict infused a new life into the startup, added by a bullish investor sentiment in the segment.
Unocoin co-founder Vishwanath tells The Federal that while the days in jail wasn't really bad as he spent time explaining to authorities the concept of cryptocurrency, he says now the platform is getting more traction.
"Between March 4 and 10, while there was not a huge surge in demand, the company witnessed close to 5,000 registrations. The interest is certainly growing," he says. The company handles close to 1.3 million customers till date.
With the global economic slowdown, he feels that perhaps people would be bullish on cryptocurrencies as one would be sceptical to invest in stock markets which tend to be volatile or are expected to go down in the next two quarters.
Vishwanath however has a word of caution, noting that the government bringing any law to curb cryptocurrency trade would be detrimental to the startup ecosystem.
"Right now, people see a huge change in the reaction among investor ecosystem. We have spoken to at least four funders in the past week to raise additional money," he adds.
Meanwhile, Singapore-registered Zebpay, which exit India in September 2018, re-entered the market last month. The company says that after the SC verdict, it saw an unprecedented rise in customers and their servers crashed for a while.
"The volume of members and new members logging into ZebPay right now has exceeded our biggest estimates. Unfortunately, the system is down temporarily while we add more resources," the exchange had written on Twitter.
The volume of members and new members logging into ZebPay right now has exceeded our biggest estimates. Unfortunately, system is down temporarily while we add more resources. We'll be back up very soon.

— zebpay (@zebpay) March 4, 2020
India has a global population share of about 17.7% in the crypto market, most of them young professionals under the age of 50, according to Crebaco Global, a credit rating and audit firm. It states that India has a potential market size of over $2.9 billion and the capacity to create 20,000+ jobs in the coming fiscal.
Startups are also hopeful that peer-to-peer companies will see some capital inflow, much on the global lines.
Playing cautious
Nischal Shetty of WazirX says while the first battle has been won in court, the focus should now shift to the regulatory framework that the government would bring in.
CREBACO CEO Sidharth Sogani in a recent press statement says that while the judgement reduced the reluctance of Indian investors and crypto community, still many misunderstood the virtual currency to be completely regulated and legal now.
"Let me make one thing very clear. We still do not have any regulations from the Central Government. The Supreme Court judgment just marks Reserve Bank's stance to be unconstitutional and has lifted the ban," Sogani notes.
A draft bill had earlier proposed a ban on the use of cryptocurrency in India. It also proposed a jail term for dealing in cryptocurrencies. Under the draft bill, mining, holding, selling, issuing, transferring or use of cryptocurrency would be punishable with a fine or imprisonment of up to 10 years, or both.
Many believe that while the SC verdict will increase confidence, regulations by the government will play a key role.
Ajay Mallareddy, owner of the Flying Spaghetti Monster restaurant, which earlier accepted digital currencies from customers, says he will not jump into it now. He would rather wait and watch the government's reaction.
"I will not be overly optimistic about the Supreme Court move. It is the same government that framed policies to make it unfriendly, declared it illegal and proposed to bring in regulations to control it. They may do it again," Mallareddy says.
Mallareddy opines that the current government does not understand the technology well and that bringing any regulation to curtail the use of it will lead to a slowdown in the market and loss of faith in the crypto industry.
"They do not see technology as disruptive but perceive it as a threat to the banking culture. The government is 5–10 years behind on their thoughts on advance technology," Mallareddy says.