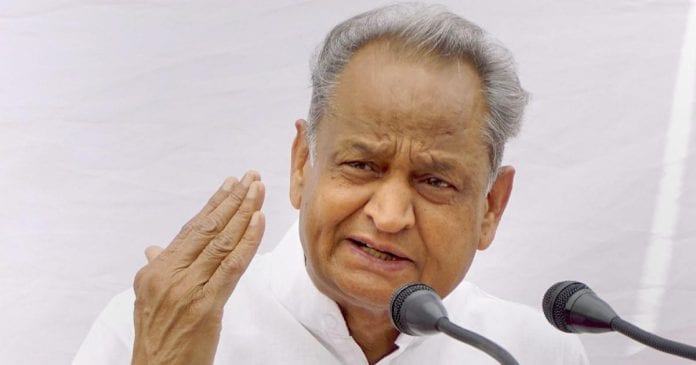 Rajasthan Chief Minister Ashok Gehlot on Friday triggered an uproar in the Assembly when he began reading an old budget speech instead of the latest, inviting ridicule from an enraged opposition.
Bharatiya Janata Party (BJP) mocked at Gehlot – whose reading of the old budget lasted a full and embarrassing seven minutes – and wondered how he could rule the state when he did not even know what he was reading.
"This budget cannot be presented. Was it leaked?" BJP leader Gulab Chand Kataria asked.
Also read: Adani stock rout: Gehlot says future of employees cannot be left to mercy of share market, raises pitch for old pension scheme
Speaker for peace
Speaker CP Joshi's repeated pleas to the opposition to maintain order went unheeded.
After Joshi adjourned the House, the BJP MLAs staged a sit-in inside the well of the House.
"The Rajasthan Assembly has been insulted by the presentation of the old budget by Gehlot," alleged BJP's Rajendra Rathore.
Under attack, the Chief Minister asked the members to point if there was any difference between what the budget papers he had and the papers distributed to the House.
"If a page was added to my budget copy by mistake, how does the matter of leaking of budget arise?"
Raje blasts Gehlot
This is the last budget of the Gehlot government as Rajasthan goes to the election to pick a new Assembly later this year.
BJP leader and former Chief Minister Vasundhara Raje said a Chief Minister coming to the Assembly without reading or checking the budget he was going to present shows how he governs his state.
"Such a state will definitely suffer," she said.