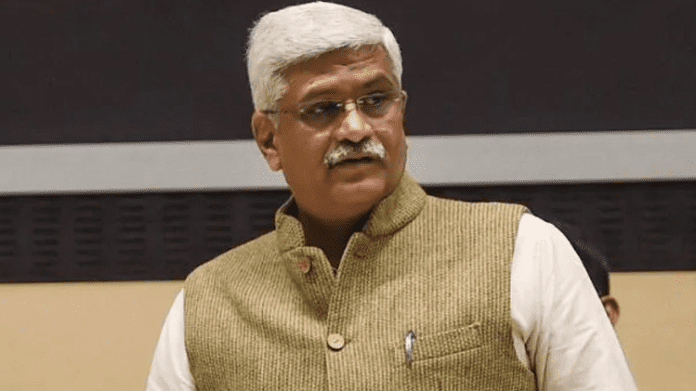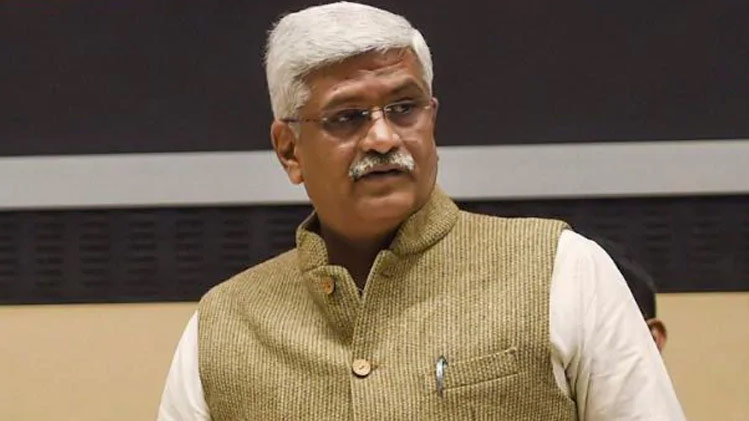 A day after the Congress demanded the resignation of Union Minister Gajendra Singh Shekhawat from the Cabinet, alleging that he was heard on audio clips that suggested a BJP conspiracy to topple the government in Rajasthan, Shekhawat on Monday (July 20) said he was ready to face a probe, Hindustan Times reported.
However, the minister questioned the authenticity of the clips after the state police served him a notice to give his voice sample and record his statement. "They (police) should first clarify the authenticity of these tapes. Who recorded it and where did the SOG get it from? An investigation should be carried out to find out if these tapes are genuine or not."
Earlier, the Congress alleged that Shekhawat's voice figured in the audio clips. "If Union Minister Gajendra Singh Shekhawat is claiming that it is not his voice and the reference in the audio clip is of some other Gajendra Singh, then why is he afraid of giving his voice samples," Congress leader Ajay Maken asked.
On the other hand, the BJP called these clips "manufactured" and demanded a CBI probe, questioning if the police tapped phones of politicians in violation of rules. BJP spokesperson Sambit Patra said senior Congress leaders, including Chief Minister Ashok Gehlot, had been claiming that these clips were authentic, though the FIR did not say so.
The FIR registered by Rajasthan Police mentioned details of alleged conversations of rebel Congress MLA Bhanwarlal Sharma with Gajendra Singh and a third man, named Sanjay Jain, who was arrested on Friday (July 17). The Congress claimed Gajendra Singh, the name mentioned in the FIR, was a reference to Union minister Shekhawat.