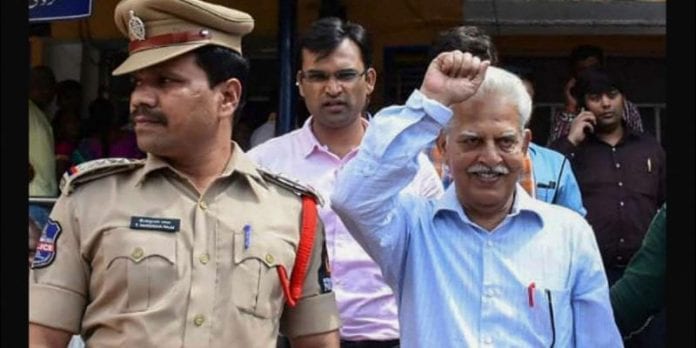 The Nagpur bench of the Bombay High Court on Tuesday granted interim bail on medical grounds to Varavara Rao in connection with a 2016 case of arson at an iron ore mine in Maharashtra.
The ailing poet-activist, 82, is currently at Nanavati Hospital in Mumbai. On Monday the HC granted him bail for six months on similar grounds in the Bhima-Koregaon case.
According to his lawyers Firdos Mirza and Nihalsingh Rathod, Rao suffers from many health problems and has shown symptoms of dementia. He also contracted Covid in jail.
Also read: Varavara Rao: State's contempt for dissent keeps a revolutionary behind bars
They said he had sought bail on health grounds and not on merits of the case involving arson at the Surjagarh iron mine. On Christmas Day in 2016, Maoists set fire to some 80 vehicles transporting iron ore from the mine in Gadchiroli – a hotbed of Naxalism with a long history of Maoist violence. In 2019 an IED blast in the district left 15 Maharashtra Police personnel and the driver of their private vehicle dead.
Rao was arrested in January 2018 in connection with the 'Elgar Parishad' case, one of the two ongoing investigations related to the Bhima Koregaon violence witnessed on January 1, 2018, and charged under the Unlawful Activities Prevention Act. Several other activists and lawyers have also been arrested for their alleged involvement in the case.