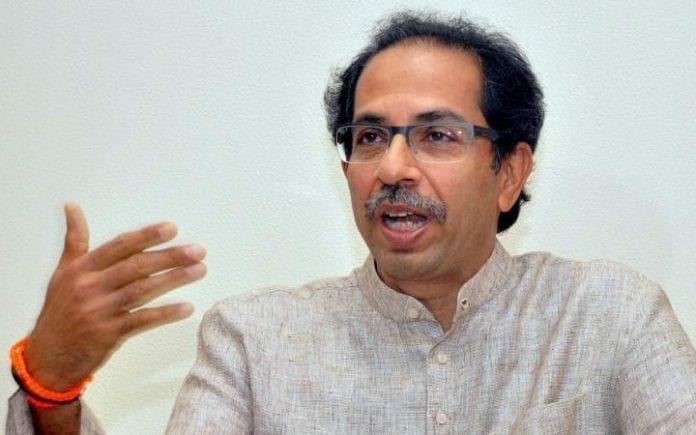 As the vertical split in Shiv Sena looms large due to senior leader Eknath Shinde's calculated rebellion against his mentor Balasaheb Thackeray's son, a meeting of the party's national executive committee was convened at the Sena Bhavan on Saturday afternoon (June 25) to pass a slew of resolutions. One of them was to give full authority to party chief Uddhav Thackeray on taking decisions regarding the party's best interests.
According to a member of the Sena national executive committee, who attended the meeting, a resolution was passed to take "strict action" against Shinde and 16 other MLAs — all of whom have been served disqualification notices by the Maharashtra Assembly Deputy Speaker. "Nothing can save these 16 MLAs now," the member told The Federal.  "But if other (rebel) MLAs apart from these want to come back to the party, then we can see how that plays out…"
The disqualification notices against the 16 dissident MLAs from the Shinde camp comes despite the latter having moved a no-confidence resolution against the deputy speaker, which was then rejected by him (deputy speaker).
The rebel legislators have been asked to submit a written reply to their disqualification notices, supporting their claim, by June 27.
Also read: What's the secret of Uddhav's calmness? It's the Shiv Sena cadres
Thackeray, who tested positive for COVID earlier this week and who was supposed to chair the meeting via video conferencing, arrived at the Shiv Sena Bhavan shortly before the meeting. He told the top brass from his camp that those who wished to leave were free to do so and that he would not interfere in their matters.
Having said that, the party passed a resolution at Saturday's meeting that "no one should use Balasaheb Thackeray's name." This came after reports emerged from Shinde's camp that going ahead, they plan to name their newly-formed party as "Shiv Sena (Balasaheb).
The party has approached the election commission to ensure that Sena founder Balasaheb Thackeray's name was "not misused" by any other faction. "We wish to intimate you in advance so that we are put to notice in case any such move is made by any of the defectors of Shiv Sena," reads a letter written by Shiv Sena to the election commission.
Also read: Interview I BJP must have offered Shinde 'something': Top Sena leader
"All of us (party leaders) are standing firmly behind him (Uddhav) and have urged him to continue leading the party," said the member. "The rebellion has made all loyal sainiks band together. We were urged (at the meeting) to focus on fighting the upcoming municipal and gram panchayat and nagar panchayat elections with full vigour and emerge victorious," the Sena member added.