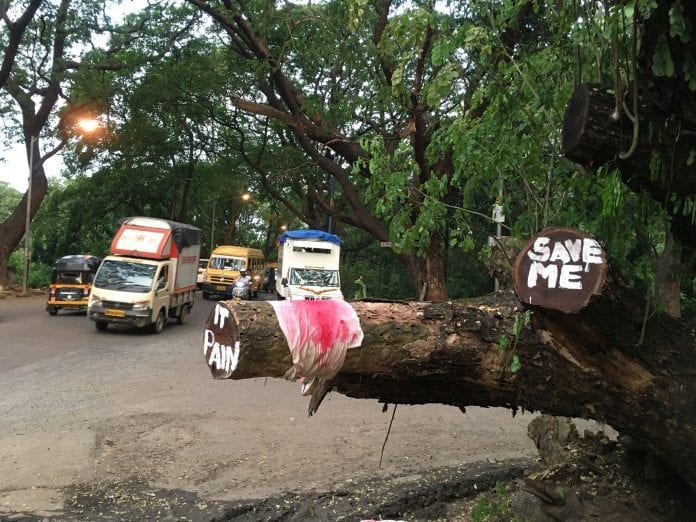 The Supreme Court on Monday (April 17) reprimanded the Mumbai Metro for attempting to overreach the court's jurisdiction while ordering it to pay ₹10 lakh fine within two weeks for felling of trees in Aarey forest beyond permission.
A bench comprising Chief Justice D Y Chandrachud and Justices P S Narasimha and J B Pardiwala said it was improper of Mumbai Metro Rail Corporation Limited (MMRCL) to move the tree authority for felling of any trees in excess of 84.
Also read: Metro car shed at Aarey to be shifted; 800 acre land declared forest
The bench, however, allowed the company to cut down 177 trees from Aarey forest, saying a stay on tree felling would lead to the public project being brought to a standstill which is not desirable.
"MMRCL within a period of two weeks should provide an amount of ₹10 lakh to the conservator of forests. The conservator shall ensure that all afforestation which has been directed is completed," the bench said.
Also read: Additional 200 acres of land in Aarey Colony reserved for forest
"We request the director of IIT Bombay to depute a team for the purpose of verifying compliance. A report should be submitted to this court in three weeks," it added.
The apex court had in 2019 taken suo motu cognisance of a letter petition addressed to the Chief Justice of India by law student Rishav Ranjan seeking a stay on the felling of trees in the colony.
(With inputs from agencies)