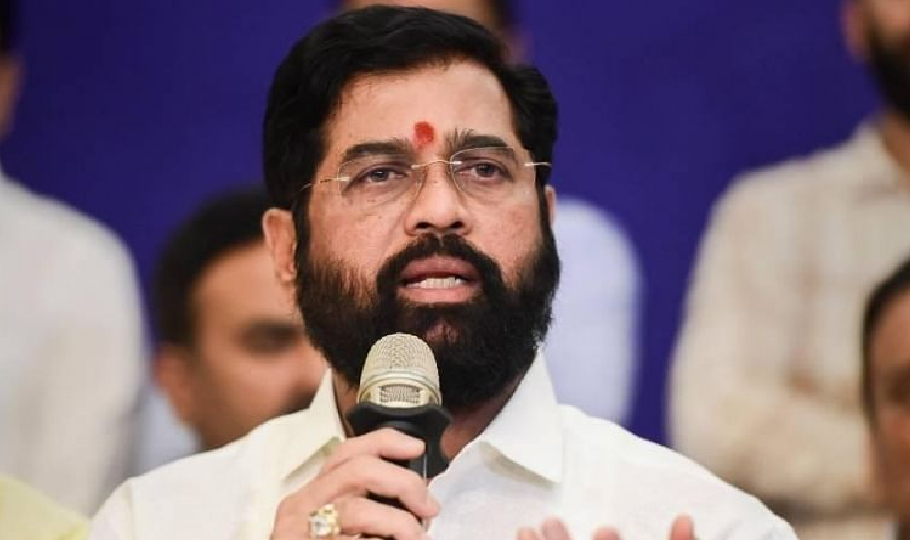 The two rival factions of the Shiv Sena on Friday (February 17) asserted that the Supreme Court will declare them to be the real Shiv Sena on February 21.
Maharashtra Chief Minister Eknath Shinde said his party believes in judiciary and expects that the apex court to give its verdict regarding the June 2022 political crisis in the state based on merit.
But Sanjay Raut, leader of Shiv Sena led by former chief minister Uddhav Thackeray, insisted that they were the "real" Sena and truth will prevail when the case is heard on February 21.
No reconsidering 2016 ruling
The Supreme Court on Friday refused to refer pleas related to the June 2022 crisis triggered by the Shiv Sena's division to a seven-judge bench for reconsideration of the 2016 Nabam Rebia judgement.
The 2016 ruling deals with powers of assembly speakers to decide on disqualification pleas.
Also read: Maha political crisis "tough constitutional issue" to decide: Supreme Court
A five-judge Constitution bench headed by Chief Justice D Y Chandrachud said whether the 2016 Nabam Rebia judgement requires reference or not will be considered with the merits of the case on February 21.
Shinde speak
Shinde said: "We trust the judiciary. We expect a verdict based on merit. We are a majority government formed legally."
The opposition wanted a larger bench to prolong the case hearing, he alleged.
"In a democracy, the majority has a say and our government was formed on that basis," he said.
Also read: Maharashtra MLC poll results: Setback for BJP; big boost for MVA
Raut told PTI that his party believed that truth will prevail and justice will be delivered by the apex court.
Raut's claim
"Governments and political parties cannot be destabilised through use of power and money. We want a clean political system," he said.
In 2016, a five-judge Constitution bench, while deciding the Nabam Rebia case of Arunachal Pradesh, had held that the assembly speaker cannot proceed with a plea for disqualification of MLAs if a prior notice seeking removal of the speaker is pending before the House.
The judgement had come to the rescue of the rebel MLAs led by Shinde. The Thackeray faction had sought their disqualification even while a notice of the Shinde group for the removal of Maharashtra Assembly Deputy Speaker Narhari Zirwal, a Thackeray loyalist, was pending before the House.
Also read: Sharad Pawar warned Uddhav about Sena rebellion, reveals Ajit Pawar
Sena splits
The rebellion led by Shinde in June last year had led to a division in the Shiv Sena.
The then Maha Vikas Aghadi (MVA) government led by Uddhav Thackeray collapsed on June 29 and Shinde became the Chief Minister the next day. BJP leader Devendra Fadnavis took oath as his deputy.
Also read: Witchcraft practice on rise in Maharashtra post-Shinde govt formation: Saamana
(With agency inputs)