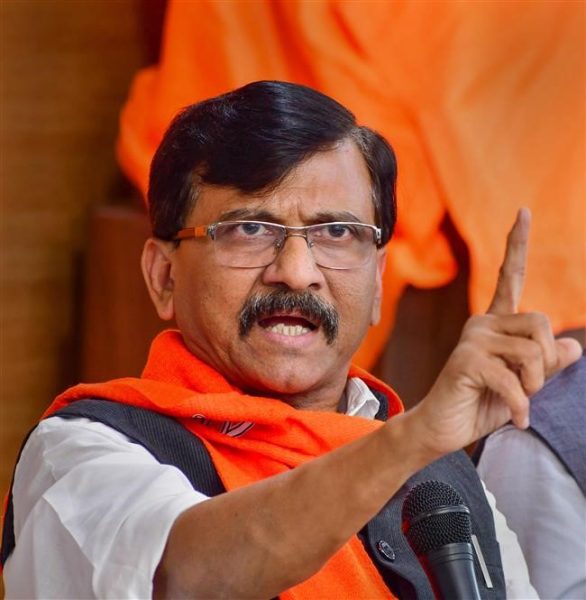 Shiv Sena (UBT) leader Sanjay Raut on Monday (April 17) blamed the Maharashtra government for the death of 11 people due to sunstroke after attending an award function and claimed politics prevailed over the convenience of people.
The Maharashtra Bhushan award event in Navi Mumbai on Sunday (April 16) turned tragic with the death of at least 11 people due to sunstroke as the function, attended by lakhs, was held in an open ground in Kharghar area of Raigad district neighbouring Mumbai.
The function was attended by Union Home Minister Amit Shah who conferred the award on spiritual leader and social reformer Appasaheb Dharmadhikari.
Also read: Sunstroke: 11 die at Maharashtra Bhushan award function in Navi Mumbai
'People were exposed to scorching heat and sunlight'
Speaking to reporters in Mumbai, Raut said, The Maharashtra Bhushan award function could have been held in the evening, but Union minister Amit Shah had no free time. Thus, the programme was held during the day time and people got exposed to the scorching heat and sunlight."
"Politics behind the award prevailed over people's convenience," the Rajya Sabha member said.
He said every state government has its own experts and advisers who could have informed the officials about not holding such a large gathering during the day time.
"There should have been some wisdom applied on how long the programme should be stretched. The programme got stretched too long and people fell sick. A few of them even died because of it. The people who attended the event had come for Appasaheb Dharmadhikari and not for any other politician present on the stage," Raut said.
The Shiv Sena (UBT) spokesperson further said there had been similar incidents in the past and the state should have learnt some lessons from them before organising such events.
The Maharashtra Bhushan is the state's highest civilian award given to people from different walks of life to recognise their contribution towards the welfare of society.
Also read: Maharashtra accident: 12 dead, 27 injured after bus falls into gorge
Lakhs of people had come for the event held on Sunday (April 16). The 306-acre ground, where the function was held, was packed with people.
Chief Minister Eknath Shinde, his deputy Devendra Fadnavis, and Union minister Kapil Patil were present on the occasion.
Dharmadhikari has a massive following in the state due to his tree plantation drives, blood donation and medical camps as well as de-addiction work in tribal areas.
(With agency inputs)