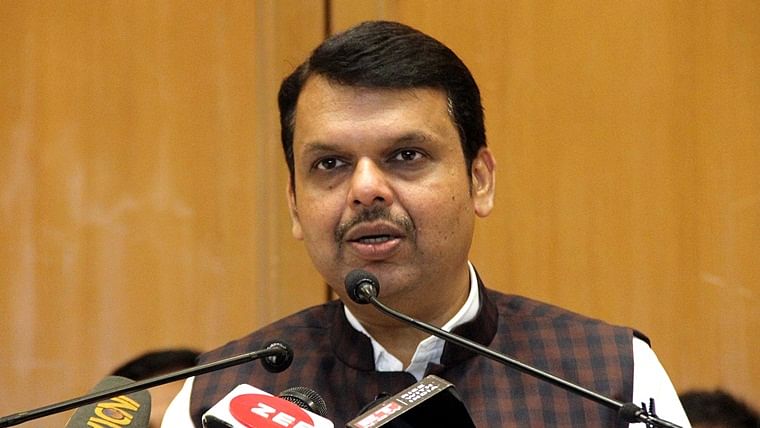 Presenting Eknath Shinde-led government's first budget, Maharashtra Deputy Chief Minister Devendra Fadnavis on Thursday announced ₹36,000 crore for major infrastructure projects in the state, apart from extending ₹6,000 annual cash benefit to 1.15 crore farmers on the lines of PM Kisan Yojana.
Agriculture sector
Fadnavis, who also holds the finance portfolio, said the state will bear the burden of ₹6,900 crore a year for the farmers' scheme. This will be apart from the amount of ₹6,000 per year that the farmers receive under the Central government scheme. He also announced that the farmers in 14 farm suicide-affected districts will get cash benefit of ₹1800 per year instead of grains distributed through PDS. To promote organic farming, Fadnavis said 25 lakh hectares of land will be brought under organic farming. He said the paddy growing farmers will get an incentive of ₹15,000 per hectare. He also announced an allocation of ₹20,000 crore for making Marathwada drought free.
Also read: BJP-NDA will win 2024 Lok Sabha, Maharashtra Assembly polls: Gadkari
Women empowerment
Fadnavis also announced a slew of schemes for women in the state. He said the Lek Ladki Scheme will benefit girl child belonging to yellow and orange ration card holder families. He announced ₹5,000 per girl child after the birth and ₹75,000 when the girl child attains the age of 18 years. He also announced 50 percent discount for women in State Transport travel across the state. Besides, the state government will also set up 50 new hostels for working women across the state. He also announced hike in monthly remuneration of Anganwadi workers to ₹10k from ₹8,300. Similarly, Anganwadi helpers will get ₹5,500 instead of existing ₹4,425 a month.
Health & housing
In a major relief to the poor, Fadnavis announced that Mediclaim cover given to BPL families under Mahatma Phule Jivandayee Yojana has been increased from ₹1.5 lakh to ₹5 lakh. Also, a patient will be able to access free treatment up to ₹5 lakh under the Mahatma Phule Janarogya Yojana. Earlier, the cap for treatment was of ₹1.5 lakh.
He also said that Modi Awas Yojana will be rolled out under which 10 lakh affordable houses will be built over the next three years at a cost of Rs 12,000 crore. Of these, three lakh houses will be built in 2023-24. A welfare board will also be set up for auto-rickshaw and taxi drivers in Maharashtra.
Also read: Amid Sena row, Maharashtra budget session to be stormy
Ruckus in House
Earlier, noisy scenes were witnessed in the assembly, as the Opposition sought immediate relief for the farmers whose crops were destroyed in unseasonal rains accompanied by hailstorms earlier this week. Speaker Rahul Narvekar rejected an adjournment notice submitted by senior Congress leader Nana Patole, stating that the issue will be taken up for debate on Friday.
'Budget lacks vision'
Meanwhile, Leader of Opposition Ajit Pawar said the Budget 2023-24 lacks vision and direction. "The budget was slogan-oriented, aimed at pleasing each and every community. However, it is hollow. Besides, it is silent on industrial investments. What about exodus of industrial projects from Maharashtra to other states. The budget has completely overlooked the financial status of Maharashtra," Pawar said.
(With Agency inputs)