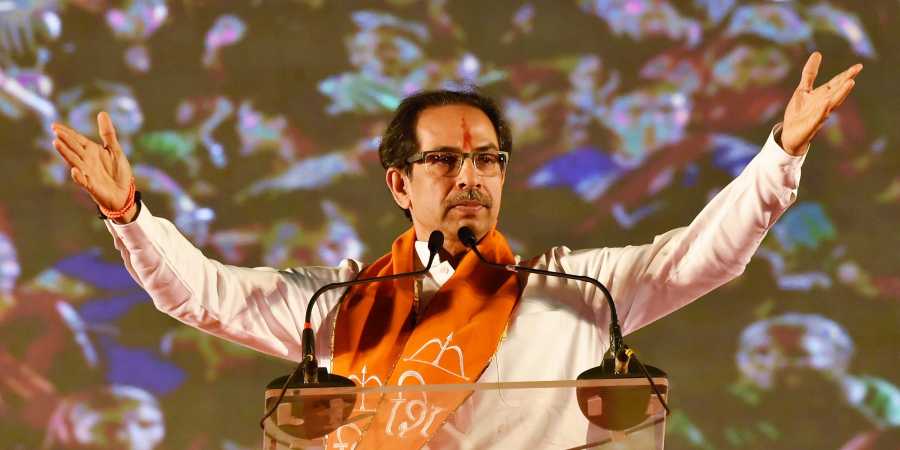 India's 'Wagner group' will oust Modi but non-violently: Shiv Sena
The Shiv Sena led by Uddhav Thackeray on Monday claimed the "Wagner group" in India, a reference to opposition parties, will oust the Modi government through the ballot box in the 2024 general elections.
Last week, Wagner mercenary group chief Yevgeny Prigozhin called for an armed rebellion and marched his troops to Russia's southern city of Rostov-on-Don on his way to Moscow.
Russian President Vladimir Putin called the rebellion an act of treason. Prigozhin later ordered his mercenaries to retreat to their field camps in Ukraine following negotiations by the Belarus president.
An editorial in the Sena mouthpiece Saamana drew a parallel between the Wagner mercenary group's "revolt against Putin" and the meeting of opposition parties in Patna last week.
The editorial said the "Wagner group" in Russia has shown dictatorship can be challenged.
Be it Modi or Putin, they have to face rebellion. The Indian government will be dislodged by a non-violent Wagner and that route will be through the ballot box, the daily said.
Like Putin, Modi has to go, but in a democratic manner, it added.
EVM scam?
The Wagner group came together in Patna as a protector of democracy, the Marathi daily said, referring to the conclave of the opposition parties on June 23.
It said the Electronic Voting Machines (EVMs) will not decide the results in 2024, but people will.
If there is an EVM scam, then there will be a Manipur-like situation in the country, such is the anger among people against the government, the editorial warned.
(With agency inputs)