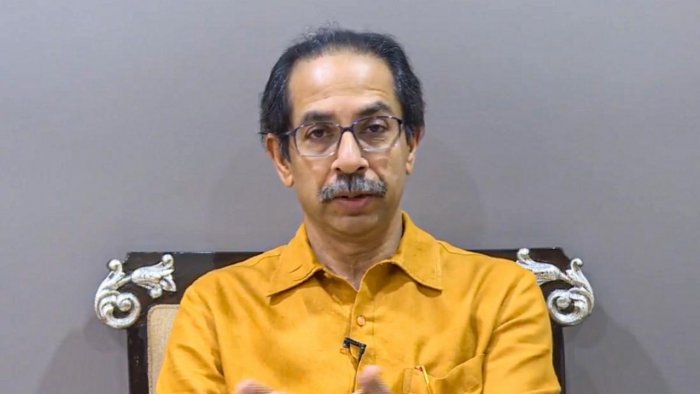 As Eknath Shinde postures, how do the numbers add up for Uddhav?
If all the rebels resign, the new majority mark in case of a trust vote will be 133; will Uddhav Thackeray make it?
The Uddhav Thackeray-led government in Maharashtra is in deep trouble. The new numbers game, initiated after the Sena chief cracked a whip on its senior leader Eknath Shinde over reported cross-voting during legislative council elections, has compelled the Maharashtra Maha Vikas Aghadi (MVA) government to face a trust vote soon.
The MVA government comprises Shiv Sena, Nationalist Congress Party (NCP) and the Congress.
On his part, Eknath Shinde and 21 Sena MLAs have been holed up in a hotel in Surat, Gujarat – a state ruled by the BJP.
How do the numbers add up for MVA?
The strength of Maharashtra Assembly is 288. Since Andheri East MLA Ramesh Latke passed away in May, the total count is now 287. If the MVA government faces a trust vote, the majority mark in the State Assembly will be 144.
The Sena, NCP and Congress combine has 152 MLAs as of now, of which the Shiv Sena has 55. Shinde has taken 21 MLAs with him. Sena's strength reduces to 34 if all those with Shinde resign. An Independent legislature is also believed to be staying in the same hotel in Surat. Thus, MVA government's strength in the Assembly will come down to 131.
Also read: Live: Dance of democracy in Maharashtra as rebel Shiv Sena MLAs camp in Surat
If all the rebels resign, the new majority mark in case of a trust vote will be 133.
The BJP is upbeat about forming a government with support from Shinde and his associates. The former alliance partner of Shiv Sena claims it has the support of 135 MLAs, two more than the majority mark. Of course, BJP leader Devendra Fadnavis' dream of becoming the CM again hinges on the fact that these 21 MLAs, who will have to resign, get re-elected in the bypolls.