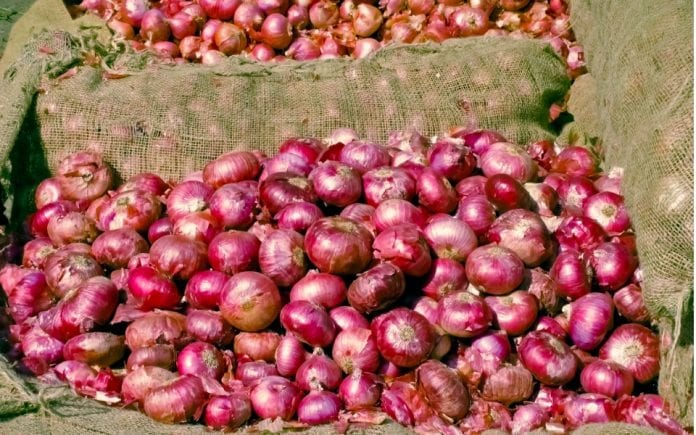 The Gujarat government on Tuesday announced a Rs 330-crore package for onion and potato cultivators for transportation and storage amid a fall in rates.
Agriculture Minister Raghavji Patel said in Gandhinagar that Gujarat was likely to produce seven lakh tonne of red onions this year.
"Marketing yards in Saurashtra region are likely to receive 3.50 lakh tonne produce for sale, for which the government will provide an assistance of Rs 70 crore by providing an additional Rs 2 per kg for sale through the Agricultural Produce Market Committees (APMC)," he told the assembly.
"Onion farmers will get an assistance of Rs 20 crore for transportation (of the produce) to other states and abroad," the minister said.
Potato growers
The government will provide financial aid of Rs 240 crore to potato growers affected by a fall in prices due to high output, he said.
This will be extended in the form of storage and transportation cost for the sale of potatoes in other states and outside the country.
An initial estimated amount of Rs 20 crore will be given as transportation assistance.
Farmers will also get financial aid for storing potatoes in cold storage. An amount of Rs 200 crore has been earmarked for the storage of potatoes between February 1 and March 31 this year.
The government will also provide assistance of Re 1 per kg to farmers selling potatoes in marketing yards. For this, Rs 20 crore has been set aside.
(With agency inputs)