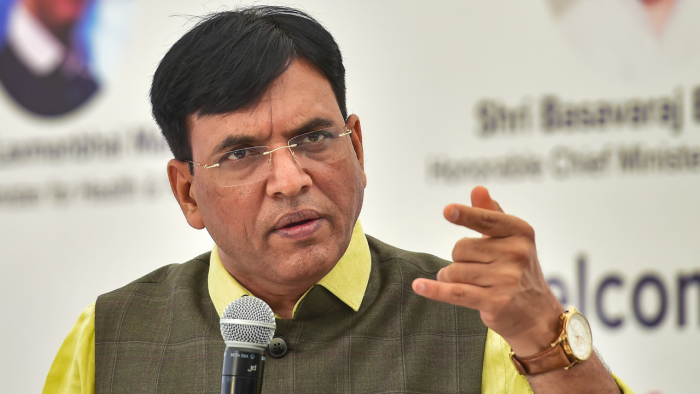 Union Health Minister Mansukh Mandaviya has said future generations will study the "golden period" of Prime Minister Narendra Modi, as today's generation is taught the golden age of Chandragupta Maurya as part of the history curriculum.
Mandaviya made the comments on Saturday while speaking about the Union budget 2023-24 at the Institute of Chartered Accountants of India (ICAI) in Ahmedabad. Chandragupta Maurya was the first emperor of the Mauryan Empire in ancient India.
Mandaviya, while addressing students and professionals, said PM Modi will be remembered for various achievements, such as economic reforms, COVID-19 management, and surgical strike on terrorists across the border, among others.
Also read: International passengers detected with Omicron sub-variant BF.7: Mandaviya
"We used to study the golden age of Chandragupta Maurya as part of our history curriculum. It is still part of the syllabus (in schools and colleges). Our future generations – third or fourth generation from now – will study about the golden period of Narendra Modi whenever they will be taught the political history of India," he said.
Future generations will be taught what kind of economic reforms took place during the golden era of Narendra Modi, the Union minister said. Also, there will be a mention of COVID-19 management, country's booming economy, surgical and air strikes, and India's foreign policy, he said.
"At that time, our future generations will take pride that their fathers and forefathers were supporters of Modi and were part of the Modi government," he said.
(With Agency inputs)