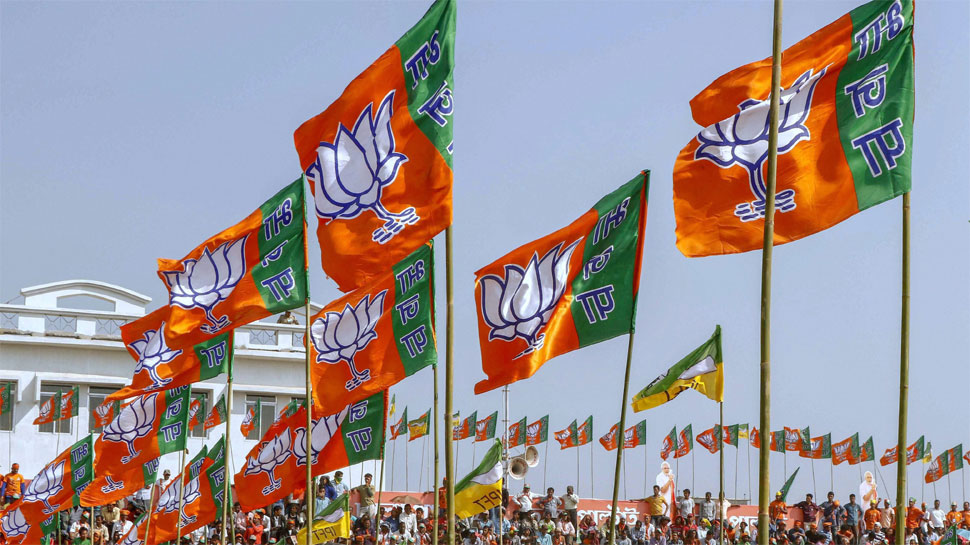 BJP routs opposition in Gujarat municipal elections
The party has already won 45 seats of 76 seats in Vadodara, retaining the Vadodara Municipal Corporation
The BJP has routed the opposition in the municipal corporation elections, with final results still awaited.
Six municipal corporations – Ahmedabad, Surat, Vadodara, Rajkot, Bhavnagar and Jamnagar – went to polls this Sunday.
Out of the announced results, the BJP has won 99 seats out of 109 in Ahmedabad, 58 out of 73 in Surat, 65 out of 72 in Vadodara, 68 out of 72 in Rajkot, 44 out of 52 in Bhavnagar, and 50 out of 64 in Jamnagar.
Congress has won 9 seats in Ahmedabad, 7 in Vadodara, 4 in Rajkot, 8 in Bhavnagar, and 11 in Jamnagar. Results for remaining seats are awaited.
With 192 seats, Ahmedabad is the biggest prize. In Surat 120 seats are up for grabs, in Vadodara 76, Rajkot 72, Jamnagar 64 and Bhavnagar 52.
Ashok Dangar, president of Rajkot city unit of the Congress, lost the election from Ward No 17 of Rajkot Municipal Corporation. Atul Rajani, the senior most Congress corporator in RMC, was trailing his BJP rival in Ward No 2.
The BJP has announced a big victory celebration at its Ahmedabad office in the evening, which will be attended by Chief Minister Vijay Rupani, his cabinet colleagues and state party leaders.