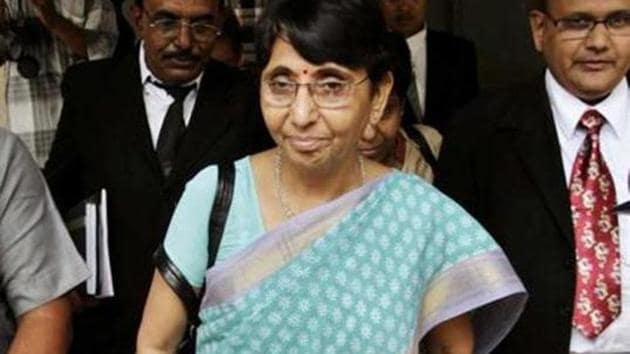 A special court in Ahmedabad is likely to pronounce its judgement on Thursday in the 2002 Naroda Gam communal riots case. Former BJP minister Maya Kodnani and ex-Bajrang Dal leader Babu Bajrangi are among 68 accused.
Crime branch officials have barred media from entering courtroom, saying they have "verbal order" not to allow media. There were a total of 86 accused in the case, but 18 of them died in the intervening period.
The accused are facing charges under IPC sections 302 (murder), 307 (attempt to murder), 143 (unlawful assembly), 147 (rioting), 148 (rioting armed with deadly weapons), 120 (B) (criminal conspiracy), and 153 (provocation for riots), among others. The maximum punishment for these crimes is death.
Also read: 2002 Gujarat riots: Court acquits 26 accused for gangrape, multiple murders
The court of SK Baxi, special judge for Special Investigation Agency (SIT) cases, is scheduled to pronounce the verdict against 68 accused. Eleven persons were killed in communal violence in Naroda Gam area of Ahmedabad city on February 28, 2002, during a bandh called to protest the Godhra train burning a day before in which 58 passengers, mostly Karsevaks returning from Ayodhya, were killed.
The prosecution and defence examined 187 and 57 witnesses, respectively, during the trial that started in 2010 and went on for nearly 13 years with six judges successively presiding over the case, said special prosecutor Suresh Shah.
In September 2017, senior BJP leader (now Union home minister) Amit Shah appeared as a defence witness for Maya Kodnani who had requested the court to summon him to prove her alibi that she was present in the Gujarat Assembly and later at the Sola Civil Hospital and not at Naroda Gam where the massacre took place.
Among the evidence produced by the prosecution was the video of a sting operation carried out by journalist Ashish Khetan as well as call details of Kodnani, Bajrangi and others during the relevant period.
Also read: 20 years after Gujarat riots, victims live in temporary shelters with few rights
Kodnani, who was a minister in the Narendra Modi-led Gujarat government, was convicted and sentenced to 28 years in jail in the Naroda Patiya riot case where 97 people were massacred. She was later discharged by the Gujarat High Court.
In the present case, she has been charged with criminal conspiracy besides rioting, murder and attempted murder. The massacre at Naroda Gam was one of the nine major 2002 communal riots cases investigated by the SIT and heard by special courts.
(With Agency inputs)