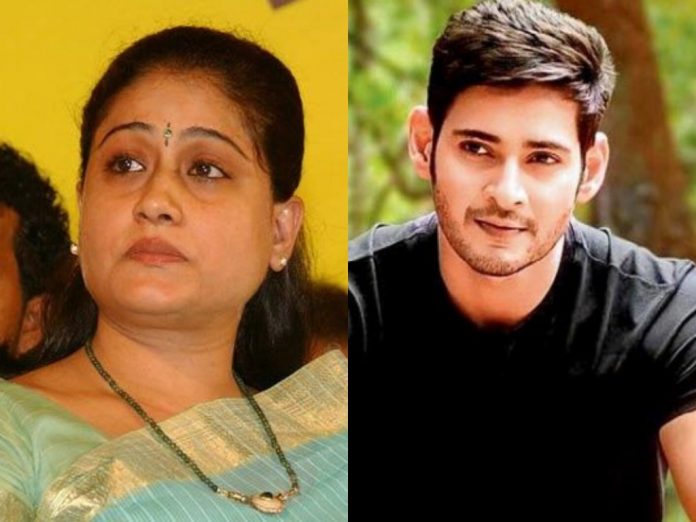 After a failed political career, popular South Indian actor of yesteryears Vijayashanti, known in the film circles as 'Lady Amitabh' for her action-packed roles, is set to don the greasepaint again after a gap of 13 years.
The firebrand actor's tryst with politics ended on a disastrous note during the December 2018 Assembly elections in Telangana. As the chairperson of the state Congress campaign committee, she was the star campaigner for the party. However, the Congress failed miserably at the hustings.
Earlier, she was with the Telangana Rashtra Samithi (TRS) and had represented the party in the Lok Sabha from Medak constituency from 2009-14, before a bitter fallout with party supremo K Chandrasekhar Rao. She began her political career with the BJP in 1997 and floated her own party 'Talli Telangana' in 2005 before merging it with the TRS.
Tollywood calling
Known for her gutsy roles during 1980s and 1990s, when she scorched the Tollywood silver screen with a series of hits, Vijayashanti (52) is all set for a comeback with a pivotal role alongside reigning Telugu star Mahesh Babu in the forthcoming movie 'Sarileru Neekevvaru'.
"I am elated to return to Telugu cinema after a long gap. I was approached with several offers but nothing truly excited me until Anil Ravipudi (director of the movie) came along with this script. I agreed to come on board," said Vijayashanti, who won the National Film Award for Best Actress for her role as a 'super cop' in the 1990 film 'Kartavyam'.
In a career spanning nearly three decades, she acted in over 180 films in the Telugu, Tamil, Kannada, Malayalam and Hindi industries, and won several state awards. Most of her successful movies revolved around women's issues where she plays the fiercely independent protagonist. She is probably the first woman in the Telugu film industry to be referred as a superstar, a title that was reserved for men. She never relied on dupes for performing risky stunts in action movies.
Vijayashanti remained tight-lipped about her role in the comeback film, which is going to hit theatres next month. "My last film was in 2006 (Nayudamma). I am returning to the industry at a time when social media is re-writing the rules of the game. I need to get used to it. I have seen both stardom and failure in my three decade-long career," she said. She was a co-star of several leading South Indian stars including Chiranjeevi, Balakrishna, Kamal Haasan, Rajinikanth and Suresh Gopi.
Not quitting politics
The actor took to Twitter to clarify that she is not quitting politics altogether. "My return to Tollywood doesn't mean that I will quit politics permanently. I had this movie offer on hand much before the Assembly elections (December 2018). Since the Congress party entrusted me with the responsibility of heading the campaign committee, I had decided to fulfill that commitment before donning the greasepaint again," she tweeted.
"I have carried out with sincerity all the tasks that the Congress gave me. I may not be the visible face of the party now but it doesn't mean I have quit politics," she said.
Meteoric rise 
Vijayashanti began her acting career in 1980 at the age of 14 with a Tamil film 'Kallukkul Eeram' directed by Bharatiraja. In the same year, she debuted in Telugu cinema with the movie 'Kilaadi Krishnudu', opposite Krishna, directed by his wife Vijaya Nirmala.
Her breakthrough movie was 'Neti Bharatham' in 1983, which started a new trend of women-centric action movies in Telugu. Teaming up with director T Krishna, she appeared in a string of such movies including 'Pratighatana' in 1985 which was a blockbuster and earned her the Nandi Award.
Vijayashanti's biggest hit 'Kartavyam' was based on the real life journey of supercop Kiran Bedi. The film was screened at the 14th International Film Festival of India in the mainstream section. It was dubbed in Tamil as 'Vyjanthi IPS' and remade in Hindi as 'Tejaswini'.
Political career
Vijayashanti began her political career with the BJP in 1997 and served as General Secretary of the party's women's wing. In the 1999 general elections, she was named BJP's candidate from the Kadapa Lok Sabha constituency and pitted against the then Congress president Sonia Gandhi. However, she withdrew from the race after Sonia decided to contest from Bellary in Karnataka.
She quit the BJP in 2005 at the height of the agitation for separate Telangana state and floated her own party 'Talli Telangana' to fight for the statehood cause. However, she merged her party with the TRS and was elected to the Lok Sabha from Medak constituency in 2009 on a TRS ticket.
When it became clear that the party was not keen on fielding her from the constituency for the second time, Vijayashanti developed differences with the TRS leadership. Subsequently, she was suspended from the party for 'anti-party activities.'
She joined the Congress in February 2014 and unsuccessfully contested from Medak Assembly constituency. After nearly a three-year long political hibernation, she resurfaced in November 2017 and vowed to work for the success of the Congress.political career