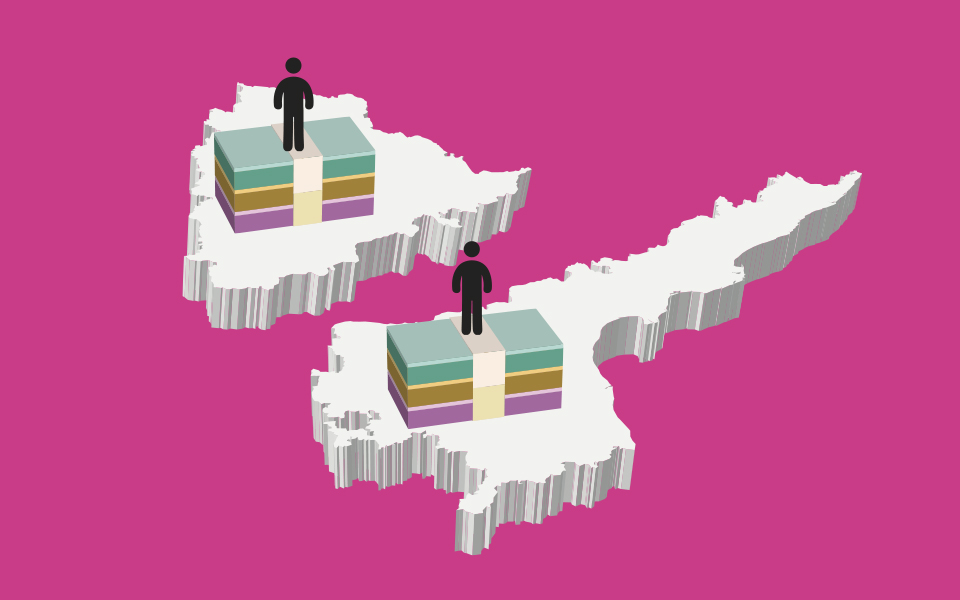 The super-rich candidates of Telugu states
Andhra Pradesh may be under financial stress and its neighbor Telangana may be among the states with one of the highest public debts but there is no dearth of crorepati politicians in both the Telugu states.
From chief minister and ministers to leader of opposition and from MLAs and MPs seeking r-election to the new entrants, many super-rich are contesting the April 11 elections in Andhra Pradesh and Telangana. They are among the wealthiest politicians in the country.
This time there are over a dozen contestants in both the states whose family assets are worth over ₹100 crore, with majority of them hailing from Andhra Pradesh, where simultaneous polling will be held for the 175-member Assembly and the 25 Lok Sabha seats.
The richest has ₹895 crore family assets while there are four others including Andhra Pradesh Chief Minister N Chandrababu Naidu and leader of opposition YS Jaganmohan Reddy with family assets of over ₹500 crore each.
Konda Vishweshwar Reddy of Telangana is the richest of all. Contesting from the Chevella Lok Sabha constituency on a Congress ticket, he has declared family assets worth ₹895 crore.
The engineer-turned-politician Vishweshwar Reddy, who was elected in 2014 from the same constituency on a Telangana Rashtra Samithi (TRS) ticket, switched loyalty to the Congress on the eve of Assembly elections in December 2018. One of the richest MPs in the country, he owns movable and immovable assets of ₹259 crore. Bulk of family assets belong to his wife K Sangita Reddy, who is the Joint Managing Director of Apollo Hospitals. Sangita, daughter of Apollo Hospitals founder and Chairman Dr Prathap Reddy, has assets worth about ₹615 crore.  This makes her the richest among wives of the candidates in the fray. Their dependent son is also worth ₹20 crore.
Crorepatis but no cars
The figures of movable and immovable assets of the individuals and their family members are astonishing. They either have family businesses or run industrial units or have made huge investments in various firms. What is rather intriguing is that most of them have declared that they own no motor vehicle. Vishweshar Reddy and Jagan are among the super-rich who own no cars while Naidu only has an old 'Ambassador' car.
Another common factor among the richest candidates is that they have immovable assets in and around Hyderabad, which was the capital of undivided Andhra Pradesh till 2014. Majority of the politicians invested in around the city during boom time when it was emerging as a key technology hub and growth cluster in the late 1990s and early 2000s.
Occupying the second position in both the states and the richest in Andhra Pradesh is Telugu Desam Party's Bollineni Krishnaiah, contesting from Atmakur Assembly constituency in Nellore district. Promoter of KIMS Hospitals, Mr Bollineni Krishnaiah, has declared family assets worth ₹689 crore out of which ₹656 crore are movable assets in the form of investments in Krishna Institute of Medical Sciences (KIMS), BSCPL Infrastructure Limited and other companies.
Naidu's family assets ₹668 crore
Closely following Krishnaiah are Chief Minister and TDP president N Chandrababu Naidu and a minister in his cabinet P Narayana with family assets of ₹668 crore each.
Naidu, who is seeking another term from the Kuppam constituency in his native Chittoor district, has movable assets of only ₹47 lakh and immovable assets of about ₹20 crore.  His wife N Bhuvaneswari owns about ₹648 crore including shares valued at ₹545 crore in "Heritage Foods"- a family firm headed by her.
Chandrababu Naidu's son and cabinet minister Nara Lokesh, who is making his electoral debut by contesting the Mangalagiri constituency in the state capital region of Amaravati, declared total family assets of ₹386 crore. His wife Nara Brahmani, who is the executive director of "Heritage Food," has assets worth ₹47 crore.
Chandrababu Naidu's brother-in-law and actor N Balakrishna, who is seeking re-election from the Hindupur Assembly constituency, has family assets of ₹274 crore. Balakrishna, son of TDP founder and former chief minister NT Rama Rao, is also the father-in-law of Lokesh.
Balakrishna's another son-in-law Bharath Mathukumilli is also making his poll debut. Contesting the Visakhapatnam Lok Sabha seat on a TDP ticket, the 29-year-old declared family assets of ₹232 crore.
Narayana, a minister in Naidu's cabinet contesting for the Andhra Assembly from Nellore city, has declared family assets of ₹668 crore. The academician-turned-politician, whose family runs Narayana Group of institutions, has assets worth ₹272 crore while his wife P Ramadevi, a housewife, own assets valued at ₹396 crore.  The couple owns dozens of commercial buildings, lands and other property in Hyderabad and Nellore. Narayana, a PhD in statistics, has described his profession as "Public life." According to the affidavit, rental income and remuneration are their sources of income.
Jagan's worth over ₹500 crore
The assets of YSR Congress Party (YSRCP) president YS Jagamohan Reddy always evoke keen interest. The leader of opposition, a strong contender for the chief minister's post, declared family assets of ₹510 crore. The 46-year-old seeking re-election from Pulivendula constituency in Kadapa district declared that he owns assets of more than ₹375 crore including movable assets of ₹339 crore. His wife YS Bharathi Reddy, a businesswoman, has assets of ₹124.
Kanumuru Raghu Rama Krishna Raju, who is contesting as a YSRCP candidate from Narsapuram Lok Sabha constituency, and his wife have assets worth ₹311 crore.
Businessman and film producer Potluri Vara Prasad, contesting the Vijayawada Lok Sabha seat on a YSRCP ticket has declared family assets of ₹348 crore. His wife Jhansi Sureddi, a businesswoman, owns movable and immovable assets of ₹262 crore.
Jayadev Galla, who is seeking re-election from Guntur on TDP ticket, has family assets of about ₹300 crore. One of the richest MPs in the 16th Lok Sabha, he heads "Amara Raja Batteries Limited."
Nama Nageswara Rao, who quit the TDP to join the TRS and within hours got a ticket to contest the Khammam Lok Sabha seat in Telangana. He has assets worth ₹113 crore. Founder of "Madhucon Group of companies," Nageswara Rao was one of the richest candidates in 2014 with assets of ₹338 crore.
Machilipatnam YSRCP Lok Sabha candidate Balashowry Vallabhaneni, an industrialist, has family assets of nearly ₹100 crore.
There are many who own assets above ₹50 crore and prominent among them is actor and Jana Sena chief Pawan Kalyan. Making his election debut, Pawan has family assets of over ₹56 crore.  He is contesting for the Assembly from two constituencies.
Kesineni Srinivas, also a businessman, who is seeking re-election from Vijayawada on a TDP ticket, has family assets of ₹80 crore.