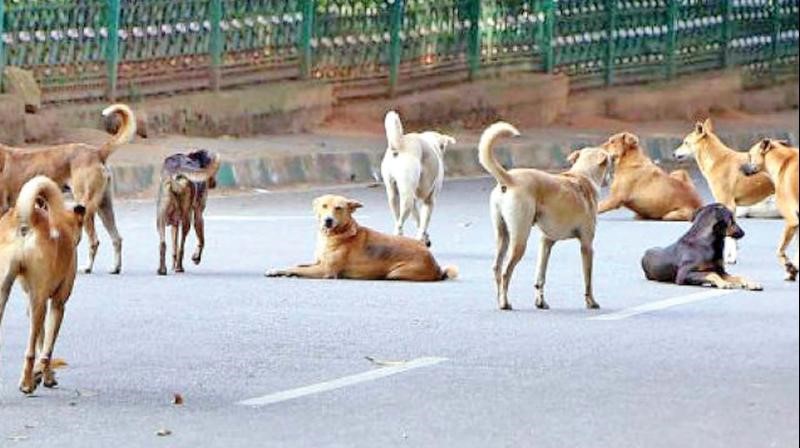 A pack of stray dogs mauled a four-year-old boy to death  in Hyderabad after tailing him because of a food packet he was carrying. A video of the gory attack in Amberpet locality on Sunday has gone viral, shocking viewers.
The canines suddenly attacked the boy, forcing him to fall down. He suffered serious injuries in the attack. He was apparently carrying a packet containing some food item.
Also read | What should you do if attacked by a dog? Here are some tips
According to a Greater Hyderabad Municipal Corporation (GHMC) official, the boy had accompanied his father to the area. The father and some others rushed him to a hospital where he was declared brought dead. The distraught family hails from Nizamabad district in Telangana.
Authorities had caught 28 street dogs in the last two days but most of them were found to be sterilised, the official said. The dogs were then released back on the streets.
(With agency inputs)