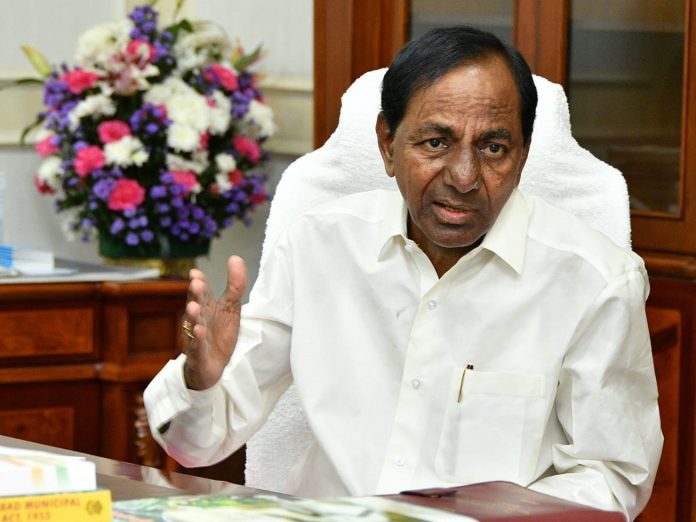 The vote share of Telangana Rashtra Samithi (TRS) has slumped in just six months to deal it a big blow as its plan for a clean sweep in Lok Sabha polls was foiled by the Congress and the BJP, which made huge inroads in Telangana.
So resounding was the mandate for TRS in assembly elections held in December that it had left the opposition totally demoralized. With nearly 47 per cent vote share and 88 seats in 119-member Assembly, TRS had retained power as the gamble of early polls by Chief Minister K. Chandrashekhar Rao paid the party rich dividends.
What was remarkable about this victory was that the four-party People's Alliance led by the main opposition Congress failed to make any impact.
The People's Alliance had polled 32.8% votes but secured only 21 seats. Congress party's vote share in this was 28.4% and it won 19 seats while Telugu Desam Party (TDP) secured 3.5% votes with only two seats.
Two other constituents of the front Telangana Jana Samithi (TJS) and Communist Party of India (CPI), received only 0.5% and 0.4% votes respectively and drew a blank.
BJP, which contested all seats on its own and got only one seat, received 7% votes.
Also read: Telugu states set to stop Modi juggernaut
TRS' friendly party All India Majlis-e-Ittehadul Muslimeen (AIMIM), which won seven out of eight seats received 2.7% votes.
After the impressive show in the face of a united opposition and bitter campaign, TRS was on cloud nine. With his first task accomplished, TRS chief KCR embarked on Federal-Front mission by bringing the regional parties together to provide an alternative to both BJP and Congress at the Centre.
Aiming to play a key role at the Centre, KCR made his son K. T. Rama Rao as the working president of the party. This was also apparently aimed at paving way for Rama Rao's ascension to CM's post in the event of KCR moving to Delhi.
Mission 16
KCR set the goal of clean sweep in the Lok Sabha elections so that TRS with its 16 MPs and one MP of its ally AIMIM can play a vital role at the Centre. The party felt that only a clean sweep will brighten KCR's chances of emerging as a prime ministerial candidate of Federal-Front in the event of a hung Parliament.
KTR, as Rama Rao is popularly known, was given the task to achieve 'Mission 16'. The party started to woo Congress MLAs to cement its position further in Lok Sabha constituencies.
As many as 11 Congress MLAs switched loyalties in March, with couple of independents and one of the two TDP MLAs joining its ranks, TRS tally in Assembly crossed 100.
The ruling party went all out to completely wipe out the opposition in the Assembly. TRS, however, had to face criticism for engineering the defections with the Congress terming it as murder of democracy.
With the Congress camp nearly empty, TRS was confident of achieving its goal of clean sweep. During the campaigning, the son-father duo kept harping on the need to have all MPs from TRS to protect the state's interests in Delhi.
However, in the process they apparently became overconfident. This was evident from selection of candidates. They dropped four sitting MPs and fielded newcomers including the kin of ministers and party leaders. This proved costly for the party.
Delay in government formation
KCR also came into lot of criticism from various quarters for the delay in constituting his cabinet. It was on December 13 that KCR took oath as the chief minister for the second term. Along with him, only one minister, Mohammed Mahmood Ali took an oath.
More than two months later, KCR expanded the cabinet by welcoming 10 more ministers. He kept both his son and nephew Harish Rao out, triggering speculations of a rift in the family. KCR also did not allocate key portfolios like finance, agriculture, irrigation and industry, indicating that he wants to leave the exercise to KTR when he succeeds him in a possible post-poll scenario.
"The administration suffered due to this unnecessary delay and marred the positive atmosphere for the party after Assembly polls," said political analyst P. Raghavendra Reddy.
He believes that the failure of TRS government to initiate action in implementation of the promises made in Assembly elections also impacted its prospects. "Nothing was done to implement those promises and this may have angered a section of voters," said Reddy.
The result was that TRS could not even reach closer to its goal of a clean sweep. The only consolation for the party was that it got highest number of seats (9). In 2014, TRS had bagged 11 seats but three MPs from other parties had defected to the party. This perhaps gave a feeling to TRS leaders that they have 14 seats in their pocket.
Also read: KCR's daughter heads list of prominent losers in Telangana
Huge shock
The defeat of KCR's daughter K. Kavitha and senior leader B. Vinod Kumar in Nizamabad and Karimnagar respectively came as a huge shock to the party. The party was confident that they will retain their seats.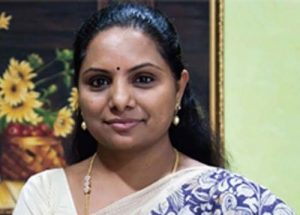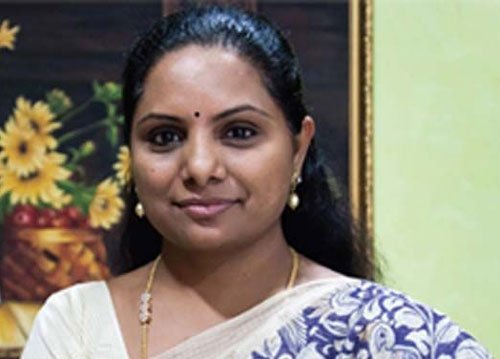 The fact that both these seats were wrested by BJP jolted the TRS. Making huge inroads, BJP also wrested Adilabad seat from TRS and retained Secunderabad. This was the best-ever performance of BJP in Telangana and it came six months after the party's tally in Assembly was reduced to just one from 5 in 2014. It forfeited deposit in 100 Assembly constituencies.
The BJP leadership was also aware of its bleak prospects. This was the reason Prime Minister Narendra Modi addressed just two rallies and in fact BJP president Amit Shah cancelled few meetings.
However, dealing a huge blow to TRS, BJP wrested three seats and improved its vote share to 19.45% from just 7% in Assembly polls.
The performance of Congress, reeling under series of defections too, came as a huge shock to TRS. Though its vote share increased marginally to 29.48%, it increased its tally from two to three and came close to winning couple of other seats.
With BJP-led NDA storming to power at the Centre with a huge majority and the opposition resurgence in the state, it was a double blow to TRS.
Political analysts say this could embolden the opposition, especially BJP to expand itself.
With his role now confined to the state, KCR will try to focus on administration and delivering on the promises to win back people's trust and for KTR the wait to take over the mantle may get longer.
Also read: KCR receives jolt as BJP makes inroads into Telangana