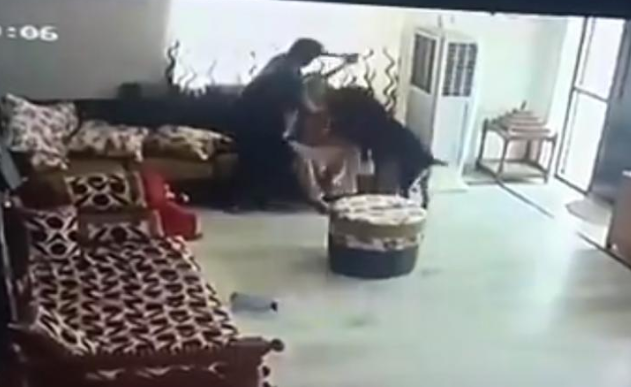 A 32-year-old woman allegedly committed suicide at her Hyderabad house due to mental and physical torture by her husband on Friday (June 26), the Hyderabad police said.
Before killing herself, M Lavanya Lahari posted on her Facebook and wrote a suicide letter blaming her husband, a pilot working for a private airline, for the decision.
According to Inspector P. Vijay Kumar of RGIA Police Station, "Lavanya, (32) worked as a software employee till last year, her husband Venkateshwar Rao is a pilot. It's been eight years since they got married.
The husband harassed the wife regularly as they were not able to have kids. That is the reason she committed suicide," the inspector said.
Following the suicide and a complaint from the 32-year-old woman's parents, the police had registered a case and the husband – Venkateshwarlu was taken into custody.
The police have also recovered some video messages which the woman had sent to her parents last year informing them about the alleged mental and physical torture meted out to her by her husband and also about his affair, the official said.
Related news: Pune sees spike in suicides during the lockdown after a brief decline
The couple got married in 2012 and till sometime had no issues.
However, following the death, Lavanya's family has released a horrifying video, which shows Lavanya's husband assaulting her in their home while their pet dog tries to stop them.
In the suicide note, she had also accused her husband of having an extra-marital affair, a senior police official told PTI.
Despite the suicide note, Lavanya's father in a video has alleged that his daughter was murdered by her husband and that the latter is trying to pass it off as a suicide, reported a media report.
"He was also in the same house when my daughter was found dead. He might have seen her suicide note and then killed her after harassing her. This is not the first time, he has harassed her several times before this. Unable to bear all that, she might have thought of taking her life," the distraught father alleged.
Lavanya, according to her family had taken a break from work due to the COVID-19 situation and was staying at home for some time now.
(Please reach out to a mental health specialist if you need support or know someone who does. Helplines: AASRA: +91 98204 66726; SAHAI: 080 25497777)
(With inputs from agencies.)