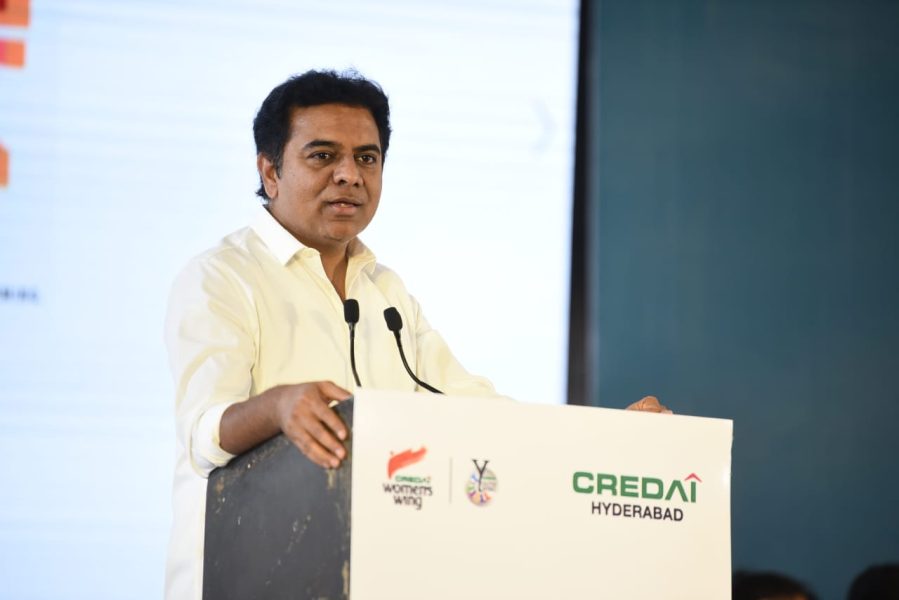 BRS Working President KT Rama Rao in a file photo
The ruling BRS government will hold constituency-level meetings across Telangana on April 25 and partys Working President K T Rama Rao on Sunday held a teleconference meeting with party leaders and laid down a detailed plan to make it a grand success. A press release from KTRs office said around 4 lakh leaders (3,000 to 3,500 party activists in each constituency) from village to constituency-level would participate in the meeting.
The occasion would be helpful to further raise awareness levels about Bharat Rashtra Samithis schemes and initiatives implemented in the past nine years, so that the party cadres can spread the information among people, it said.
KTR said that the constituency-level meetings, which is being held for the first time, would serve as a platform to sound the bugle for the upcoming Assembly elections.
During the teleconference meeting, the BRS Working President provided suggestions and instructions, stating that the party would propose and discuss six political resolutions on important issues including Agriculture, Welfare, Palle Pragathi-Pattana Pragathi, Education-Employment, BJPs failures and local issues.
---
(Except for the headline, this story has not been edited by The Federal staff and is auto-published from a syndicated feed.)