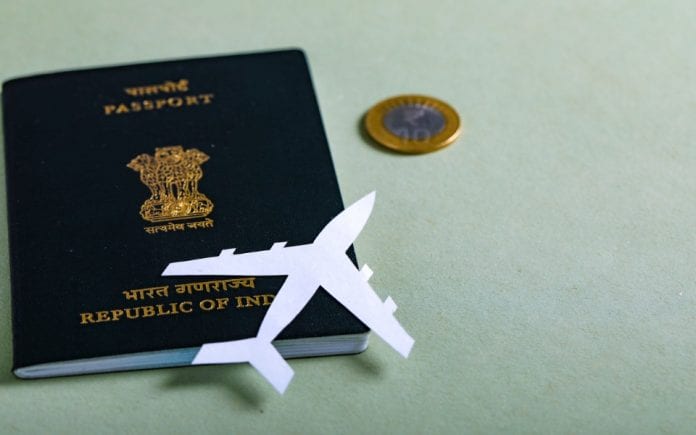 As many as 72 people, whose nationality remains a mystery, managed to obtain Indian passports with one residential address in Bodhan town of Nizamabad district in Telangana. Records show that 32 of them went to different countries and 15 have returned to India, but are not traceable yet. A total of 17 others are still abroad, possibly in the Gulf, Malaysia and Singapore. Forty others have not left India so far.
Immigration authorities discovered the fraud when three persons — Sanjib Dutta, Mandal Sandip and Ramu Das — gave incoherent answers during questioning when intercepted at the Shamshabad international airport late last month. They were attempting to leave for Dubai on work visa. The trio was handed over to the Airport Police, which interrogated the matter.
Also read: Congress irked as TRS names PV Rao's daughter as nominee for MLC polls
Cyberabad police commissioner VC Sajjanar said eight people, including four Bangladeshis, two policemen from Bodhan and one from West Bengal, have been arrested in the case so far. Shamshabad deputy police commissioner N Prakash Reddy is heading the probe team which has been sent far and wide to getto the bottom of the case.
Police said that one Parimal Bain (31) travelled from Bangladesh to West Bengal in 2015 and moved to Bodhan the next year for livelihood. Using his rental agreement, Bain obtained an Aadhaar card and later a passport too. He used the same method to get a passport for one of his relatives. Once he understood the procedure, Bain thought it was a good way to make easy money. Bain would then make passports for people, using his address. Bain even used his cellphone number for many such applicants.
Police too were found hand in glove with Bain as they erred in document verification duty. A sub-inspector and an assistant sub-inspector were arrested and departmental action was initiated against them.
Also read: Outrage after Telangana CM likens protestors at public meeting to dogs
The police department has written to regional passports authorities to cancel passports obtained on this particular address. They also wrote to the Foreigners Regional Registration Office to issue look out circulars (LOCs) against the 17 accused, who are still abroad.
Bhartiya Janata Party MP from Nizamabad, Dharmapuri Arvind termed the passport holders as Rohingyas (Muslim immigrants from Myanmar) and accused the police department of helping them.