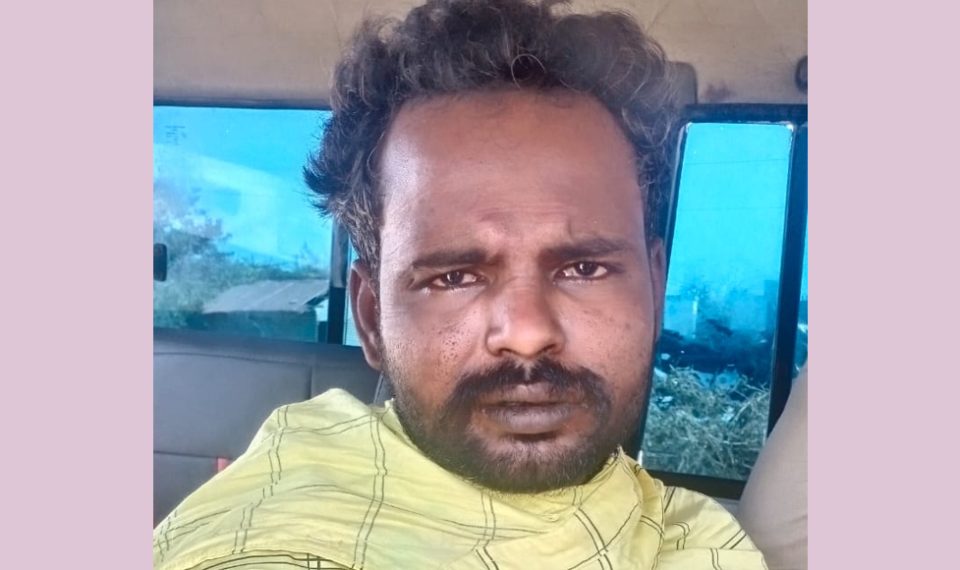 Yet another custodial death rocks Chennai; family refutes TN police version
Kin of Rajasekar, a history-sheeter, say they had to 'negotiate' with the police, and were 'threatened' by the cops, before they were handed over the body
Tamil Nadu police, which has been slammed over an alleged spike in custodial deaths, is facing the heat yet again. In the evening of Sunday (June 12), a 33-year-old history-sheeter reportedly died in police custody in Chennai. The family of the victim alleged that the police "negotiated" with them to take the body and also 'threatened' them.
S Rajasekar (33) , a history-sheeter who was detained by Kodungaiyur police station personnel in north Chennai on Sunday morning, died after 4 pm, per the police. His family, however, alleged that he was picked up on Saturday morning itself and "killed" in custody.

Five police personnel, including an inspector and an SI, were suspended and an investigation into the custodial death was initiated.
Also read: Tiruvannamalai custodial death: Autopsy hints at torture; police deny charge
According to the police, at around 8 am on Sunday, Kodungaiyur police detained Rajasekar, a resident of Vettaikaranpalayam near Alamathi in Thiruvallur district of Tamil Nadu, in connection with a case break in the locality.
During the inquiry, at around 1 pm, Rajasekar felt unwell and was rushed to a private hospital nearby. Once he stabilised, he was again interrogated, police said.
However, he again fell ill at around 4 pm and began to vomit. He was again taken to the hospital and later rushed to Stanley Government Medical College Hospital, where he was declared dead, police said.
Chennai police have registered a case under section 176 (1A) of CrPC for investigation into the custodial death of Rajasekar.
Meanwhile, the CB-CID has taken over the investigation into the custodial death.
Chennai police have suspended Kodungaiyur police inspector George Miller, sub-inspector Kanniyappan, head constables Jeyasekar and Manivannan and constable Sathyamoorthy.
Family refutes police version
However, the family of Rajasekar said they were informed that Rajasekar was picked up on Saturday itself. Speaking to The Federal, Rajasekar's elder brother Manikandan claimed that his family was neither informed about the arrest nor about his death.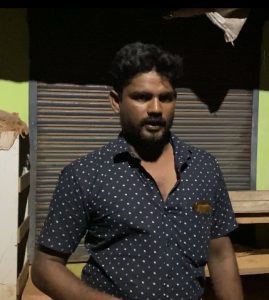 Manikandan said he came to know at around 5 pm on Saturday that the police had picked up Rajasekar in the morning itself.
"And today (Sunday) evening at 7 o'clock, the police called me. They kept asking the name, address and other details but they did not utter a single word about his death. We came to know about his death only through TV news," Manikandan told The Federal.
Manikandan also claimed that some policemen from Sholavaram police station and the village seniors visited their house and "negotiated" with his parents and convinced them to take his body.
Also read: Activists raise alarm over 'accidental' custodial deaths in Assam
"None of them say what happened to my brother. Everybody was telling my father and mother to get the body 'peacefully' (without protesting). After we refused and sought justice, they (police) started to negotiate with the help of the local village seniors. How do we antagonise the village seniors? That's why my parents left the house late at night. They are scared," Manikantan told The Federal when this reporter met him at Vettaikaranpalayam in the wee hours of Monday.
Asked if Rajasekar was suffering from any health ailments, Manikandan said that he was barely 30 and did not have any ailments. 
Rajasekar was out on bail a month ago. His father Murugan and his mother Usha Rani, who took him on bail, claimed that police killed him.
"He ate at home on Friday afternoon and left on the same day. On Saturday evening, we came to know that he was picked up by the police. We thought they would either let him free if he was not involved or would arrest him if he was involved. But we did not expect that police would kill him in custody. I don't claim that my son is innocent. But they cannot kill my son for any reason," Murugan told The Federal over the phone.
Parents seek justice
Murugan and Usha Rani seek justice for the death of their son.
"Police personnel involved in the case should be arrested. It's been a month since he came out on bail and, had he been involved in any case, he wouldn't have been in our house. But he was here and I gave him money for his expenses this month," said Murugan, who is working as a security guard with a private concern.
"Now , because of police atrocity, I have lost my son,," Murugan lamented.
Not taken to station directly
Meanwhile, police sources told The Federal that Rajasekar was not brought to the station for inquiry at all and he was kept at a "secret place" in the locality.
When asked if he was kept in a police outpost booth secretly, North Greater Chennai Police, Additional Commissioner of Police (Law & Order) TS Anbu told reporters that a police booth was not a secret place and that it was associated with the police department.
When asked about the mismatch of time in versions of police and the family about when Rajasekar was picked up, the officer said they have cross-checked with the person from whose house he was picked up.
The police also said that Rajasekar was a history-sheeter and was facing 27 criminal cases including eight cases in Sholavaram police station, four cases each in Thiruninravur and Tank factory, three cases in MKB Nagar, two cases in Vyasarpadi and two in Manali.
Also read: TN custodial deaths expose other cases of alleged police torture
Rajasekar's body is kept at Stanley Government Hospital. Autopsy would be performed before the judicial magistrate as a case has been registered under section 176 (1A) of CrPC. Further investigation is on.
It may be recalled that on April 19, 2022, 25-year-old V Vignesh, who was detained at the Secretariat police station in Chennai, died after succumbing to injuries he sustained in police custody.
Meanwhile, leader of Opposition and AIADMK's deputy Coordinator Edappadi K Palaniswami condemned the police action and sought a fair probe by a High Court judge into the custodial deaths in Tamil Nadu.