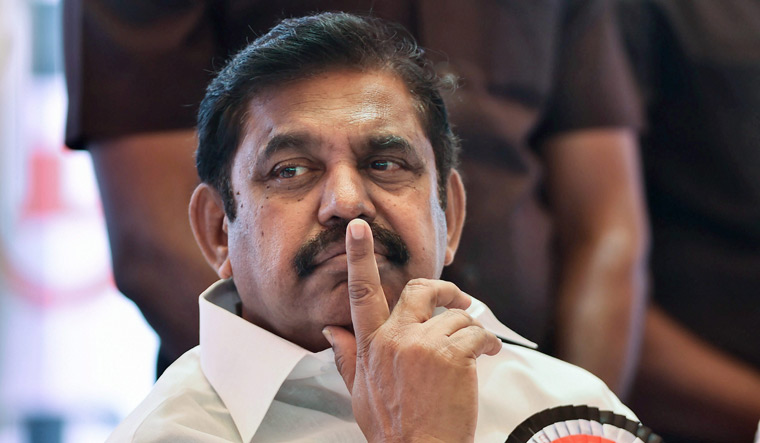 The Tamil Nadu government on Wednesday informed the Madras High Court it would not allow the BJP to conduct the Vetri Vel Yatra, which was to be held in the state between November 6 and December 6. The government cited COVID-19 as the reason for its decision.
The state is expected to officially communicate its decision to the state BJP.
The BJP was to conduct the Vetri Vel Yatra, celebrating Lord Muruga, to consolidate Hindu votes ahead of the Tamil Nadu elections next year. The yatra was to begin from Thiruttani on November 6 and end at Thiruchendur a month later.
Modeled on 'rath yatras', the campaign was to cover six major temples of Lord Muruga in the state, including Palani, Swamimalai and Pazhamudircholai.
Also read: Hindu nationalism rising in Tamil Nadu, can BJP be far behind?
The High Court was hearing two petitions which sought a ban on the yatra due to COVID-19. The petitioners said it would pose a threat to the public, and create law and order problems. They also claimed the yatra was scheduled to end on December 6, the anniversary of the Babri Masjid demolition, only to create communal problems.
Chief Justice Amreshwar Pratap Sahi and Justice Senthilkumar Ramamoorthy disposed the petitions, and allowed the state BJP unit to challenge the government's order.
In court, state BJP president L Murugan argued that the Central government guidelines no longer prohibit religious congregations, and only insisted on ensuring social distancing.
Earlier on October 30, the Viduthalai Chiruthaigal Katchi founder-leader Thol Thirumavalavan had requested the Director General of Police, Tamil Nadu not to allow the BJP"s proposed 'yatra'' alleging it would lead to violence.
Thirumavalavan said he has submitted his petition to DGP JK Tripathy and the top official has assured him that he would look into it.
The Saffron party was trying to "stoke violence and flare up communal passions" in Tamil Nadu through its proposed yatra and hence permission should not be given, Thirumavalavan said.